Welcome to the
Dhow Cruise Dubai
Cruising Dubai's water in a dhow that once played a vital role in the UAE's trading activities is an evening-jaunt like no other. The fabulous sights along the way will not only evoke reminiscences of the region's historic past, but also provide you a distinctive choice to revel in the exquisiteness and romance of Dubai by night.
Whether you're celebrating an anniversary, get-together, or corporate event, Dhow Cruise in Dubai can tailor a special event cruise to suit every taste and whim. Complete with multi-course buffet dinner, live entertainment, and glorious views, a dinner cruise experience in Dubai will be one that you as well as your guests will never forget.
Dhow Cruise Creek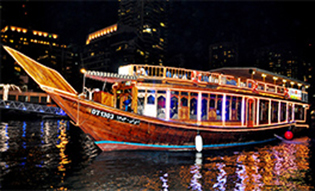 110 AED
Duration : 4 hours
A trip down the historic creek on our wooden dhow with Arabian-inspired setting is one of the most splendid things to enjoy during Dubai vacation. Offers you a relaxing experience.
Dhow Cruise Marina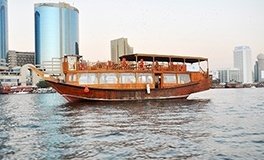 199 AED
Duration : 4 hours
Join us for an outstanding cruising experience that is not to be missed in Dubai! Our two-hour cruise is a wonderful way to relax and views of Dubai's kyline.
Charter For Special Events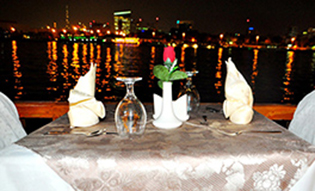 1000 AED
Duration : 2 hours
Dhow Cruise in Dubai provides fantastic dhow cruise options for special events and functions including get-together, corporate events, kids' parties, and family events.
Musandam Dibba Tour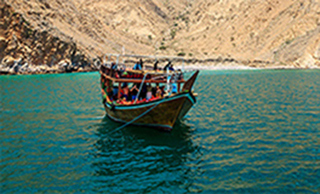 299 AED
Duration : 9 hours
This tour includes cruising aboard a traditional Omani wooden dhow that allows you to absorb in the serene atmosphere and scenic beauty of Musandam Dibba.