Dubai Desert Safari Tours
Desert Safari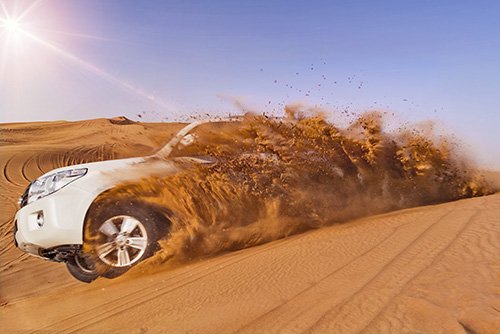 315 AED
250 AED
Duration : 6 hours
Relive the famed Bedouin lifestyle of U.A.E. with our desert safari. A perfect mix of modern and traditional, the desert safari is your exclusive experience complete with camping under the stars.
Dinner in Desert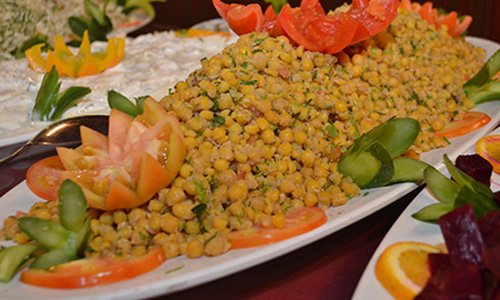 225 AED
208 AED
Duration :5 hours
Eat like royalty in our exclusive Dinner in Desert package. Forget physically & mentally tiring activities. Simply enjoy our world-class veg & non-veg BBQ spread, and have a wonderful night. Book now!
Morning Safari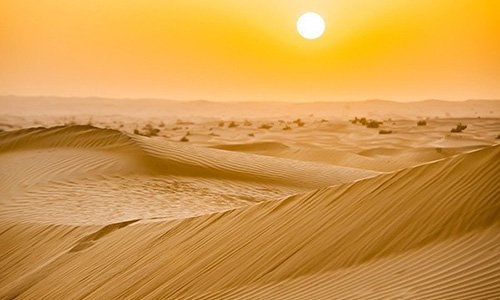 160 AED
120 AED
Duration : 3 hours
Clear skies, clear desert, this is what awaits you in the Morning Safari. As opposed to the usual evening time of the desert safari, this tour takes you there in the morning to see the desert's beauty.
Sunrise Safari Dubai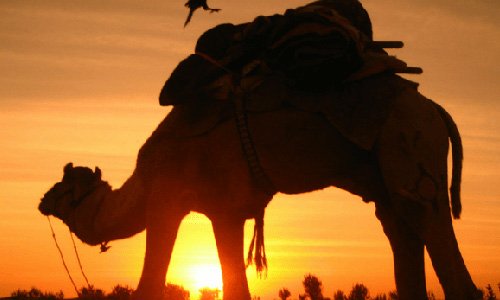 1200 AED
1100 AED
Duration : 4hours
As the sun rays hit the sand dunes, witness them illuminate like gold in our special Sunrise Desert Safari package. This is one of the most peaceful times to enjoy an exhilarating desert safari.
Red Dune Safari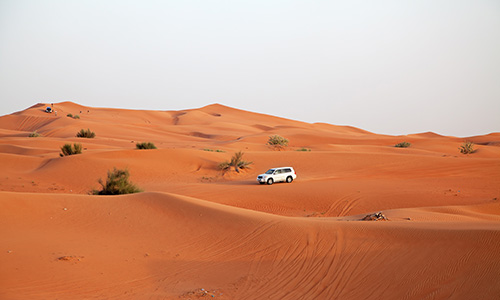 373 AED
350 AED
Duration : 6 hours
Experience the true thrill of dune bashing only in the Red Dune Safari. Al Hamar, the Red Dune Desert, has 53 dunes as high as 300 feet. It is perfect for adventure lovers who will love dune bashing.
Overnight Safari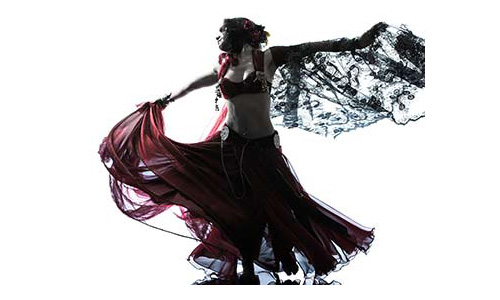 500 AED
430 AED
Duration : 16 hours
Open skies, dotted with shining stars and for company, your dear ones, with unlimited supply of Arabic & and a bonfire - sounds great? Don't wait! Book the Overnight Safari for this joyful experience.
Desert Safari with Quad Biking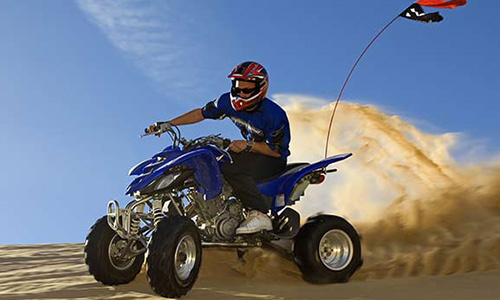 475 AED
450 AED
Duration :6 hours
Be in control of your adventurous ride with the Quad Bike. Ride over dunes in these, fast, yet safe vehicles, and have a great time. For a memorable adventure, book the Desert Safari with Quad Biking.
Private Desert Dubai Safari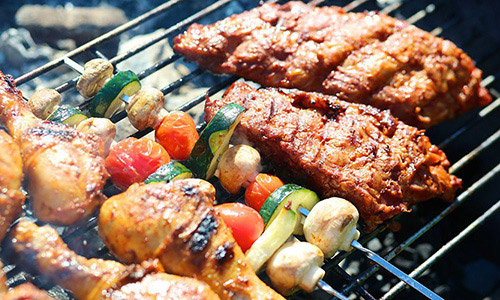 1650 AED
1550 AED
Duration : 6 hours
A superior desert safari experience awaits those who pick the Private Desert Dubai Safari. Every aspect is carefully curated and you will spend all your time being pampered & enjoying the experience.
Hummer Desert Safari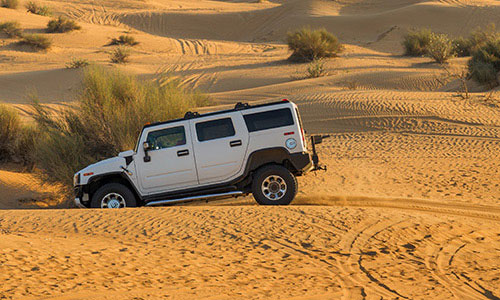 2300 AED
2050 AED
Duration :6 hours
Cross riding in a Hummer off your bucket list with the Hummer Desert Safari. Enjoying dune bashing in a vehicle that is the perfect combination of power & luxury. Book your Hummer Desert Safari today.
Revel in the beauty of the desert, and experience the lifestyle of Bedouins with our desert safari tours. Curated to bestow on you all the finest desert adventures, our desert safari tours are complete value for money. There's a variety of safaris to choose from. The Morning Safari lets you see the golden, shimmering desert during sunrise in the morning. In Desert Safari, you experience all the features of the safari like dune bashing, camel riding, BBQ dinner, belly dancing, etc. In Hummer Desert Safari, you travel in and do dune bashing in a Hummer H2. And in Overnight Safari, you get to sleep in tents and sleeping bags under the starry desert sky. Get in touch with Dhow Cruise Dubai today for the best dhow cruise in Dubai and Dubai desert safari, and get them at amazing prices. Enquire now!