Are you a sea-loving soul? Delve into the most mind-blowing world of luxurious cruises from Dubai. Owing to its reputation as a futuristic travel destination, it isn't hard to believe that Dubai has sand and sea. From extraordinary architecture and adventurous desert safaris to breathtaking staycations and beautiful shorelines, the city is the epitome of luxury. And one of the incredible ways to witness its glory is its range of ports and cruises. It has plenty of cruise lines that embark on a series of expeditions every year.
To help you decide on your next adventure, here is the rundown of the most wonderful cruises from Dubai
1. MSC Virtuosa Cruise
From Dubai to Sir Bani Yas Island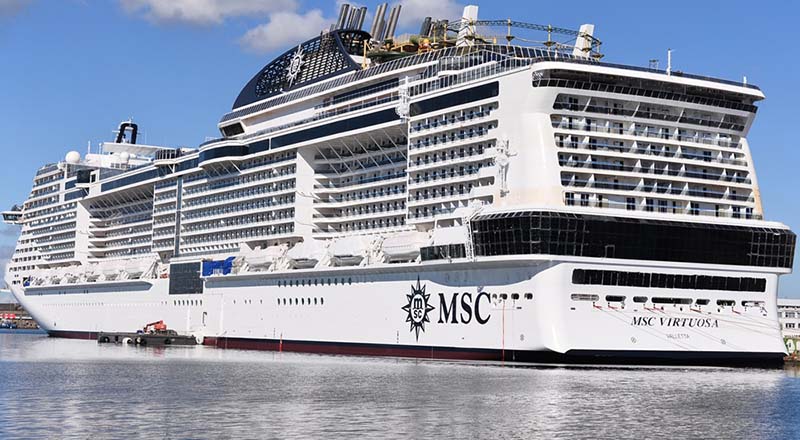 The largest cruise operator from Dubai, the MSC Cruise drifts across several enchanting destinations. You can take a fabulous 7-night nature-soaked escapade around the Middle East. You will be ticking off Doha, Bahrain, Sir Bani Yas Island, and Abu Dhabi on the voyage. This is an impeccable cruise with high-end services and cutting-edge facilities that entertains guests to the core while the waves cast their magical spell. Also, the onboard experiences will be worth the penny you spend. So, choose that ocean view suite and marvel at the uninterrupted views of those azuring waters.
Itinerary:
Day 1: Dubai, UAE
Day 2: Doha, Qatar
Day 3: Bahrain, Bahrain
Day 4: At Sea
Day 5: Abu Dhabi, UAE
Day 6: Sir Bani Yas Island, UAE
Day 7: Dubai, United Arab Emirates
Cruise Date: January
Price: Starting from $400 per person
2. Costa Cruise
From Dubai to Muscat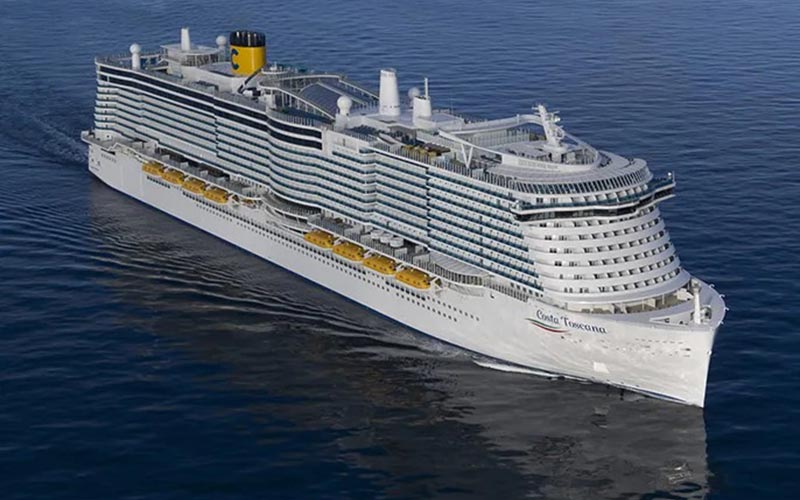 It is another iconic cruise from Dubai to Oman that navigates through the Middle East region on an 8-day voyage across Doha, Muscat, and Abu Dhabi. The ship docks at Abu Dhabi letting you explore the Saadiyat Island and the legendary Sheikh Zayed Grand Mosque. As the days unfold, step down at the touristy city of Qatar, Doha, where you can enjoy a myriad of experiences like modern skyscrapers sightseeing, hop on hop off bus tours, and shopping at buzzing souks. After this, the ship heads to the final destination, Muscat, the capital of Oman, with even more actions planned for the guests. Here, you can go for 4*4 riding, dolphin spotting tours, and sightseeing treks. You can bask in the sunshine and fall for the sea's charm and at the same time get entertained by the outstanding live shows, theatres, and fun games aboard.
Itinerary:
Day 1-2: Dubai, UAE
Day 3: Abu Dhabi, UAE
Day 4: Doha, Qatar
Day 5: At Sea
Day 6: Muscat, Oman
Day 7-8: Dubai, UAE
Cruise Date: January
Price: Starting from $769 per person
3. Dhow Cruise Along Creek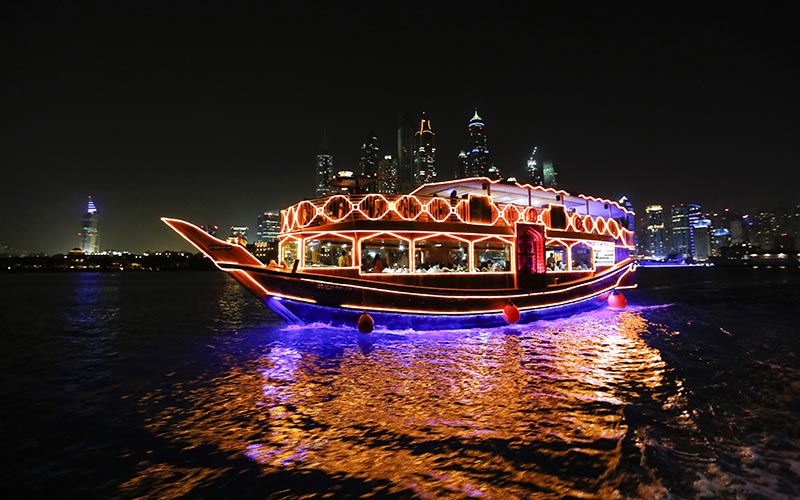 Dubai's skyline transforms into a glittering showpiece at night. To have the best taste of this experience, sail on the dhow cruise. One of the best-floating restaurants in the world that gives its guests a fresh and delightful perspective of Old Dubai from the creek. Dubai Creek is a hotspot for historians and off-beat travelers as it introduces the bygone era. The buffet-style dinner and live entertainment is a fun and colorful Dhow cruise creek that takes you along lit landmarks such as Grand Mosque. Definitely perfect for people who want to experience cruise life but are short on time!
Itinerary: 2-hr trip on the Dubai Creek
Cruise Date: October – February
Price:
4. Cunard's Queen Victoria Ship
From Dubai to Southampton Cruise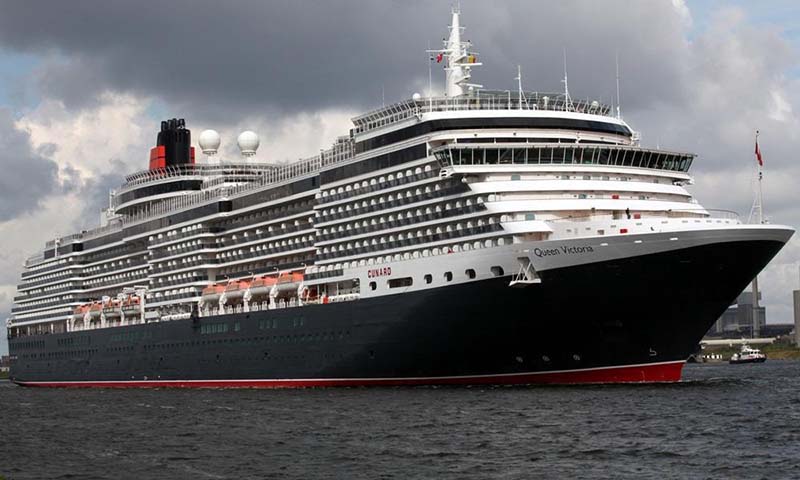 Need a longer trip on a cruise from Dubai to Europe? Choose from the elegant and luxurious range of Cunard cruises. Their Queen Victoria Ships withholds a rich legacy of English style and offer a formal undertone vibe. It underwent a refurb in 2017 that cost a whopping $40 million. So, now you can travel on an elongated ship that has 43 new cabins, new dining areas, renovated cabins, and a bigger pool deck. You will glide across the Suez Canal and indulge in sports, spas, and kid-friendly attractions. For those casual vacationers, the modest and understated pursuit may leave them a bit out of place.
Itinerary:
Day 1: Dubai
Day 2-3: At Sea
Day 4: Salalah, Oman
Day 5-8: At Sea
Day 9: Petra, Jordan
Day 10: At Sea
Day 11: Transit Suez Canal, Egypt
Day 12: At Sea
Day 13: Athens, Greece
Day 14-15: At Sea
Day 16: Barcelona, Spain
Day 17: At Sea
Day 18: Seville, Spain
Day 19-21: At Sea
Day 22: Southampton, England
Cruise Date: April
Price: Starting from $2,699 per person
5. Silversea Cruise
From Dubai to Seychelles


One of the deluxe cruises from Dubai, Silversea is famous as an all-inclusive cruise that cashes in on its wealth of features, amenities, and excursions. On an 18-day voyage, the cruise will glide across seven countries. Take big breaks in the Middle East, India, and Seychelles and dive Ito the magic of the beautiful coastline. It is wonderful how you will switch from the sculpted dunes of Dubai to antique-flared Muscat to the dizzying skyline of Mumbai to gorgeous Mahe.
Itinerary:
Day 1: Dubai
Day 2: Doha QATAR
Day 3: Al Manamah
Day 4: Dammam
Day 5: Day at sea
Day 6: Muscat
Day 7-8: At Sea
Day 9: Mumbai
Day 10: At Sea
Day 11: Cochin
Day 12 – 15: At Sea
Day 16: La Digue
Day 17: Praslin
Day 18: Mahe
Cruise Date: December
Price: Starting from $6,450 per guest
6. Seabourn Encore Cruise
From Dubai to Venice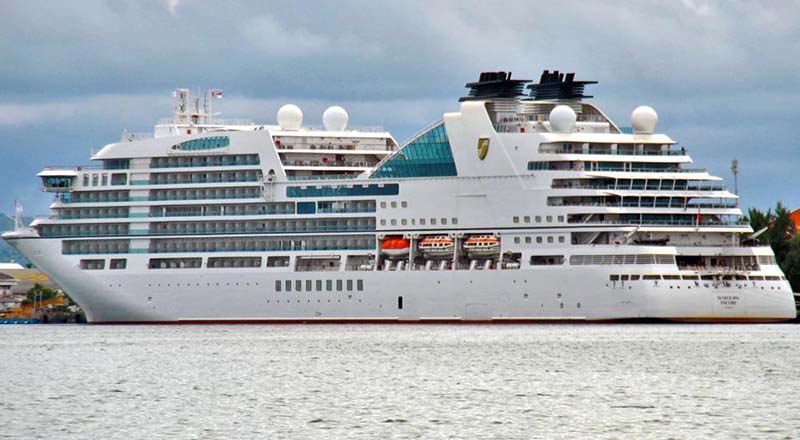 Take a month-long break in this one of the best-rated vessels. Immerse yourself in the highest sense of refinement and welcome the sea with open arms. The cruise line Encore is known for its extraordinary hospitality and services like welcome reception, complimentary in-suite bar, meals, drinks, and entertainment on board. There is no better way to see the world than here. It is an eye-catching journey where you will visit the historical landmarks of Egypt, the sun-bleached attractions of Greece, and the famous canals of Venice. So, get the tickets to the most spacious cabins and sail to the sea's tune for a splendid journey.
Itinerary:
Day 1: Dubai, UAE
Day 2: Khor al Fakkan, UAE
Day 3-4: At Sea
Day 5: Salalah, Oman
Day 6-9: At Sea
Day 10-11: Safaga, Egypt
Day 12: Sharm el Sheik, Egypt
Day 13: Aqaba -Petra, Jordan
Day 14: At Sea
Day 15: Suez Canal at Suez to Port Said
Day 16: Ashdod , Jerusalem
Day 17: At Sea
Day 18: Agios Nikolaos, Crete
Day 19: Piraeus, Athens
Day 20: Monevasia, Greece
Day 21: Katakolon, Greece
Day 22: At Sea
Day 23: Brindisi, Italy
Day 24: Dubrovnik, Croatia
Day 25: Zadar, Croatia
Day 26: Venice, Italy
Cruise Date: April
Price: Starting from $11,499 for Verdana Suite
7. Regent Seven Seas Cruise
From Dubai to Singapore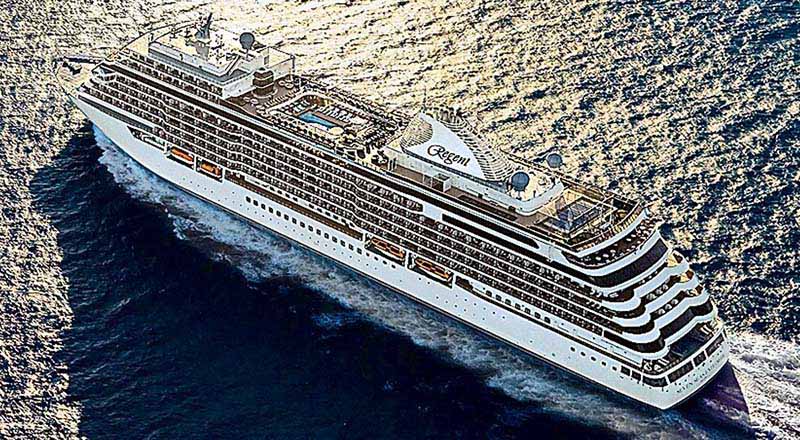 Asia's top-selling cruise line, Regent, is known for its unique atmosphere, courteous staff members, and warm hospitality. This cruise offers an unforgettable 21-day long journey uncovering the gems of Earth, including Thailand, Myanmar, and Singapore. Admire the awe-inspiring visuals of the Arabian Sea on this wonderful cruise from Dubai to India. From there, the journey moves to an irresistible mix of the Indian Ocean, the Bay of Bengal, and the Arabian Sea. For spendthrifts, penthouse suites are the ideal choice for living like a king with personal butler service. Enjoy fine dining and luxurious amenities on board amidst the blissful voyage.
Itinerary:
Day 1: Dubai, UAE
Day 2: Fujairah, UAE
Day 3-4: Cruising the Arabian Sea
Day 5-6: Mumbai, India
Day 7: Goa, India
Day 8: Mangalore, India
Day 9: Kochi (Cochin), India
Day 10-11: Colombo, Sri Lanka
Day 12: Cruising the Indian Ocean
Day 13: Cruising the Bay of Bengal
Day 14: Cruising the Andaman Sea
Day 15-17: Yangon, Myanmar
Day 18: Cruising the Andaman Sea
Day 19: Phuket, Thailand
Day 20: Cruising the Malacca Strait
Day 21-22: Singapore, Singapore
Cruise Date: December
Things to Consider Before Going on Cruises from Dubai
Cruises are a big no for travellers who are prone to seasickness or feel nausea. We would suggest trying short trips on yachts or dhow cruises in Dubai.
The variety of cruises will leave you confused. So, shortlist the best ones based on the destinations that you love and activities that you would like to partake in.
Be careful while planning the budget for the trip. You might be tempted towards cheap deals, but do look at the inclusions as well – as the meals and entertainment add to the total. Select a comprehensive package for a hassle-free journey, including meals and activities.
Packing for a cruise from Dubai is one of the crucial elements. Make sure to carry sunscreen, swimsuits, formal clothing, medicines, toiletries, and other essentials. If you are confused, you can also check the dress code on the cruise's website.
Research things to do and excursions on ports in advance to avoid wasting time on D-day.
Arrive at your departure port, Dubai, ahead of schedule. Boarding takes time, and if you feel dizzy in such situations, carry a light snack.
Conclusion
Set on a dream holiday with these cruises from Dubai. Book your suites and spend the most amazing days in the lap of luxury and comfort. Drop in your favorite cruise in comments section.