Dubai, one of the most popular destinations in the world, welcomes millions of visitors annually. Be it for tourism, business, work, or anything, the leading global opportunities attract people from everywhere. The gleaming city is known for its glamour, shimmering skyscrapers, stunning beaches, rich culture, food, awe-inspiring views, and scorching heat. Whether you are a culture lover or an adventure seeker, Dubai has it all for you. So, you might wonder: what makes Dubai famous? It is renowned for numerous things, and here is a list of things that might wow you with your question.
Best Reasons You Must Visit Dubai
1.  Shimmering Skyline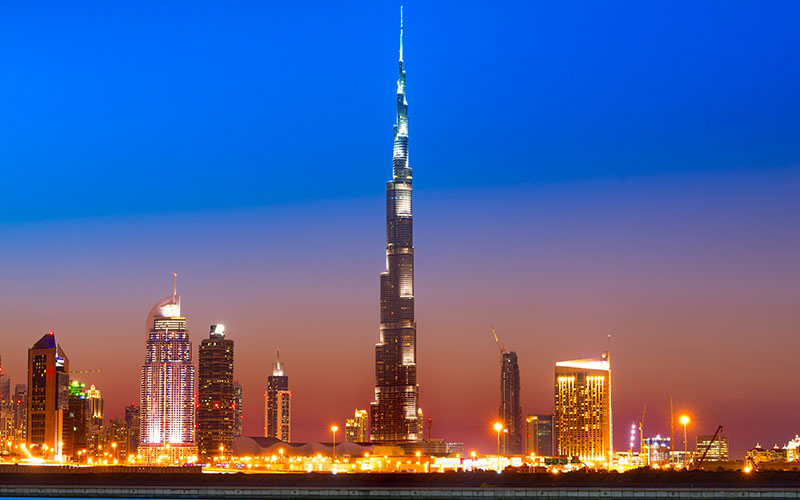 The top sites around the world capture their visitors' attention with those incredible and majestic buildings. You might always notice, somehow or another, that the famous building stands out. Dubai boasts its world-famous Burj Khalifa, home to four of the five tallest residential buildings in the world. The tower stands at a staggering height of 828 meters, with observation decks on the 124th, 125th, and 148th floors offering mind-blowing city vistas. It is a popular attraction in Dubai and a must-see on your visit.
2. History and Culture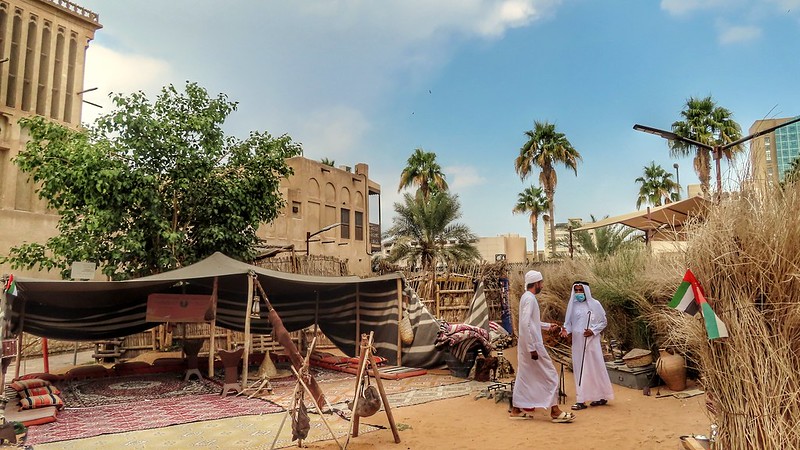 If you are a culture enthusiast, you will love it in Dubai! Dubai emerged as a little fishing and pearl-diving village. The major tourist spots of Dubai and Jumeirah were on the old trade routes linking Oman and Iraq. Caravans that passed through led trading developed into the souks and old creeks you see today. The Al Fahidi Historical Neighborhood features museums and ancient streets that hold the rich history and culture of Dubai. Old creeks and souks are a perfect spot to venture through the earliest parts of the city shopping for some great souvenirs for you and your loved ones.
3. A Multicultural City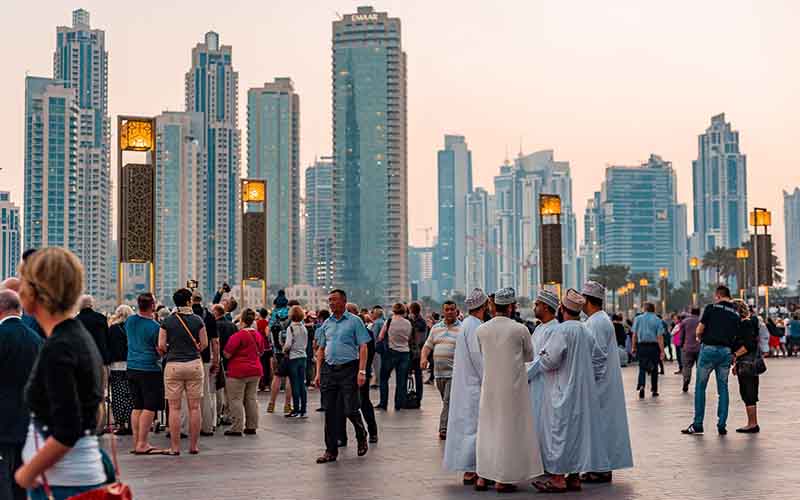 Dubai is home to more than 200 nationalities, and the majority of workers are from various countries. It is said to be one of the most cosmopolitan cities in the world, and its vibrant diversity captures the attention of tourists around the world. There is a well-organized system of work, business, and education, including everything from transport to other amenities. Who wouldn't want to work in such a leading market environment?
4. Most Well-Known Hotels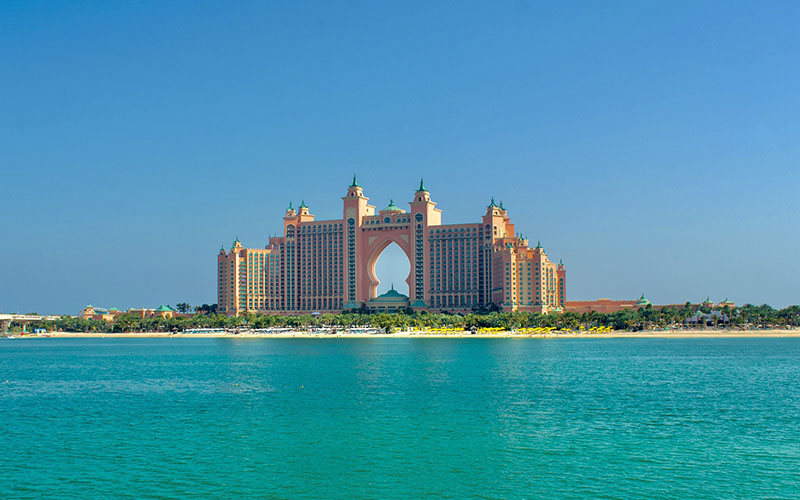 Of course, everyone has heard about the Burj and the Atlantis, but do you know why they are so popular? The glitter and glamour of these places are truly unmatched. The Burj Al Arab is the definition of luxury, where the ceiling of this building is embellished with pure gold, serving top-notch foods packed with enchanting flavors, and much more. Atlantis at The Palm, on the other hand, is the largest aquarium in Dubai and one of the biggest water parks in the world. Well, this is not it; there is the Gevora Hotel, the tallest hotel in the world, and the JW Marriott Marquis Dubai, the second-tallest hotel in Dubai.
5. The Palm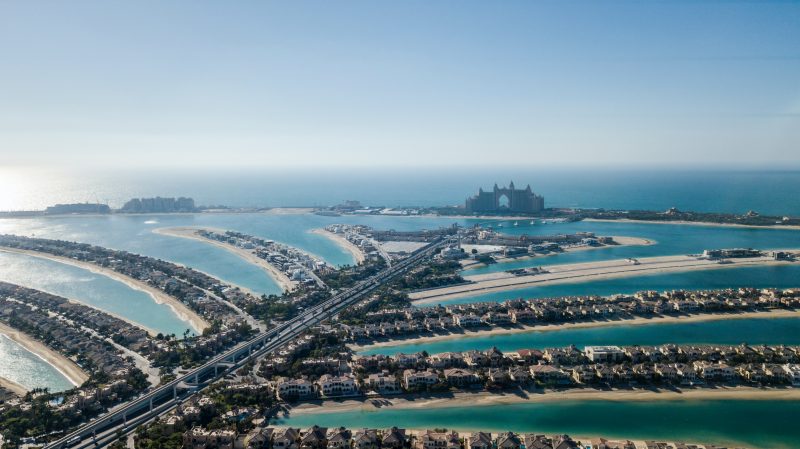 The Palm is a palm tree-shaped incredible of Dubai and the world's largest artificial island. Consisting of three archipelagos—Palm Jumeirah, Deira Island, and Palm Jebel Ali—it is home to multi-million-dollar massive mansion holders and a host to ultra-luxury hotels that won't disappoint you. The Palm is one of the famous tourist attractions of Dubai, where people flock to explore the well-known Atlantis and water park.
6. Desert and Beaches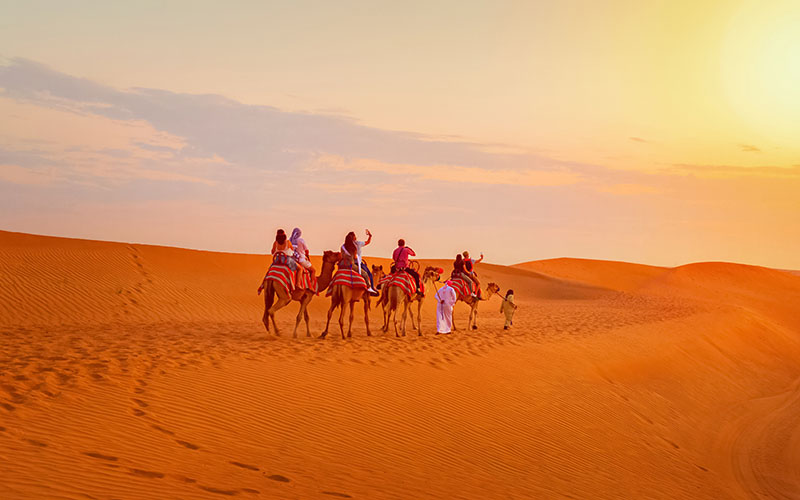 You can have fun on stunning beaches or experience adrenaline-pumping activities amid the great Arabian Desert. Dubai has at least 1000 km of coastline and almost 300 days of sunshine annually, letting you enjoy the sun, sea, and sand almost anytime.  Surprisingly, there are also beaches in Dubai that are clean and packed with amenities to make your beach day perfect. The desert offers a wide range of activities as you get thrilled and learn more about wild Dubai at the same time. Desert Safari in Dubai is one of the popular expeditions that combine culture and adventure. Both sites offer an array of outdoor activities in Dubai.
7. Dubai Marina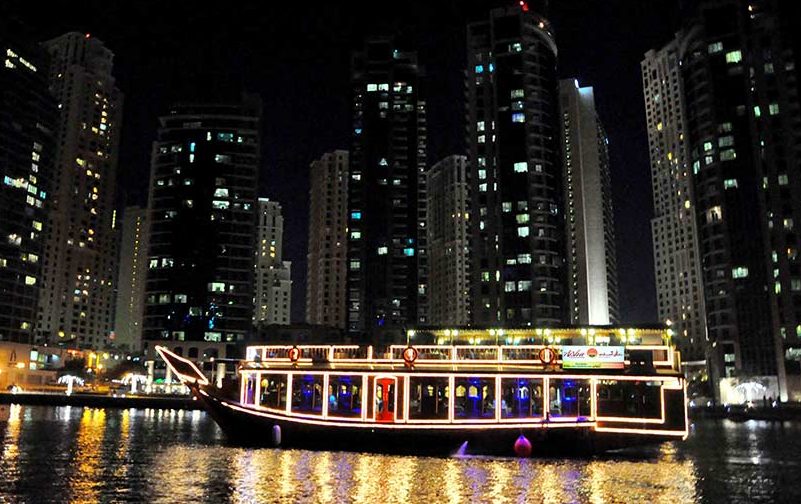 An artificially created district of Dubai, Dubai Marina spans over three kilometers parallel with the stunning shoreline and was literally dug out of the desert sands. This is a significant tourism and residential hub and where you will catch most boat trips and yachts, including the famous Dhow cruises in Dubai. These Dhow Cruises are a popular choice among visitors to spend an eventful evening along the sparkling waters of the Mediterranean. Make sure to experience the luxury as you book a dhow cruise in Dubai.
8. Dubai Souks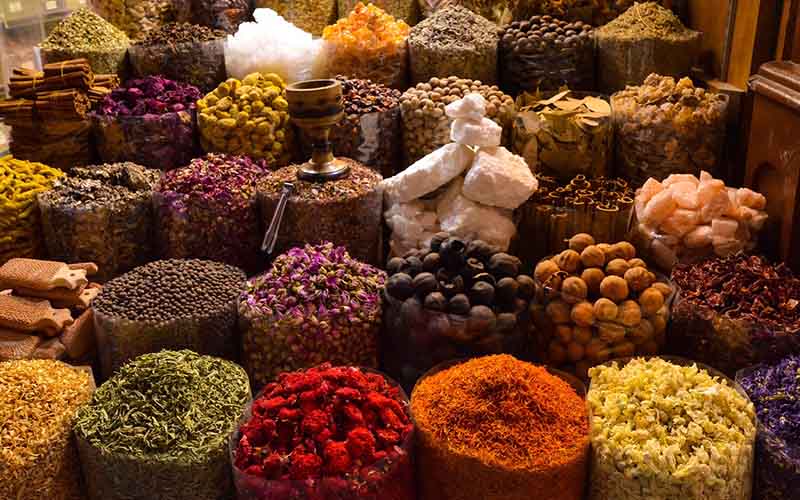 The souks are famous for several reasons, but it is one of those street shopping places in Dubai that cannot be replaced or found elsewhere. The major attraction is the Gold Souk, a treat to the eyes where you can find gold in various forms and sizes at mind-blowing prices. Walk further, and you will find a spice souk packed with aromatic spices, a textile souk with sheer fabrics, a dating market, a fish market, and much more. Also, don't forget to hop on the little ferry boats that will take you from one side of the creek to the other for a small fee.
9. Shopping and Shopping!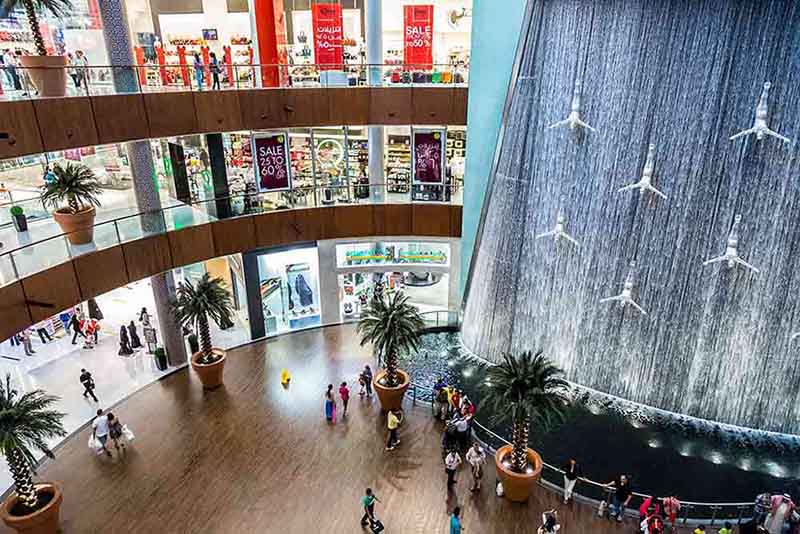 You can't afford to miss shopping in Dubai, which is home to the biggest mall in the world, the Dubai Mall. The Dubai Mall has hundreds of retail outlets selling everything from high-end fashion items to electronics, accessories, and more. It also has numerous food outlets where you can taste food from various flavors and countries. Moreover, the Dubai Mall hosts a month-long shopping festival with huge deals, giveaways, and concerts, plus a chance to win cars and gold!
Conclusion
Dubai, one of the seven emirates of the UAE, is the most famous and quite leading in marketing itself to the global market. What makes people keep drawing to Dubai? Why do people see it as a paradise of opportunities? What makes Dubai so popular and renowned? Now that you know the answers, plan your trip to explore this glamorous city and cherish experiences you've never had before.