The UAE certainly knows how to cater to all tastes, with restaurants ranging from MICHELIN stars to celebrity chefs. There are plenty of options if you're looking for something out of the ordinary. Choose from trains, planes, and owl cafés. Here are some of the most unusual restaurants in the UAE.
10 Coolest Dining Places in Dubai (And Near) That You'll Love
1. Dhow Cruise Dinner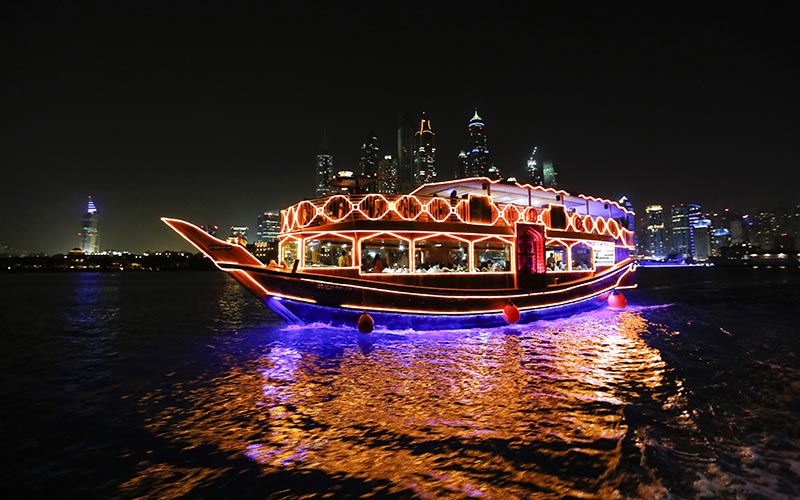 The Dubai dhow cruise is one of the best ways to see the Dubai Marina skyline. The beautiful skyline of this part of the city can be seen from the comfort of a traditional dhow. The Burj Al Arab, Palm Jumeirah, Hotel Atlantis, Jumeirah Beach Residence, Dubai Marina Mall, and other structures can be seen from the Dhow Cruise Marina Route. The view is absolutely breathtaking because the cruise takes place at night. You can book the dhow cruise online and enjoy an extensive buffet at one of the best floating restaurants in the world.
2. Dubai's Ailuromania Cat Café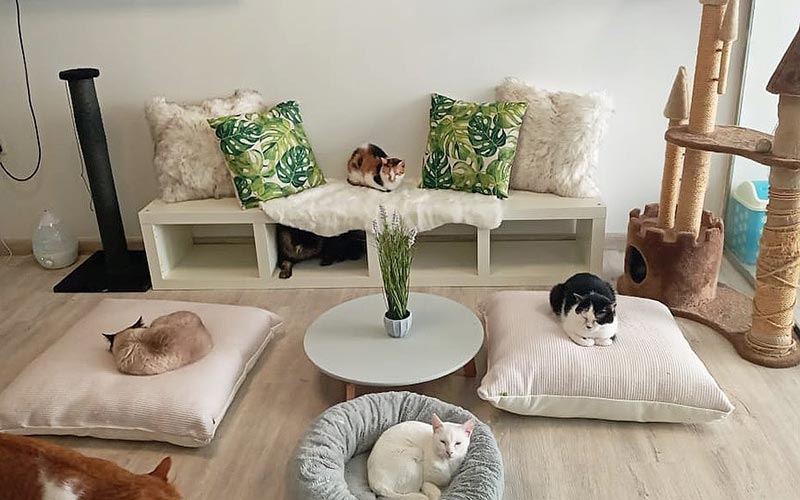 The Ailuromania Cat Café is ideal for cat lovers. Adopted kittens roam freely throughout the café, and you are welcome to stroke them as much as you like. Pizzas, pasta, and waffles are available, as well as coffee, tea, and milkshakes. If you fall in love with any of the kitties while you're there, you can tell the owners you'd like to adopt them. The café is open daily from 11 a.m. to 10 p.m. and costs AED 30 to enter.
3. Boomah, Abu Dhabi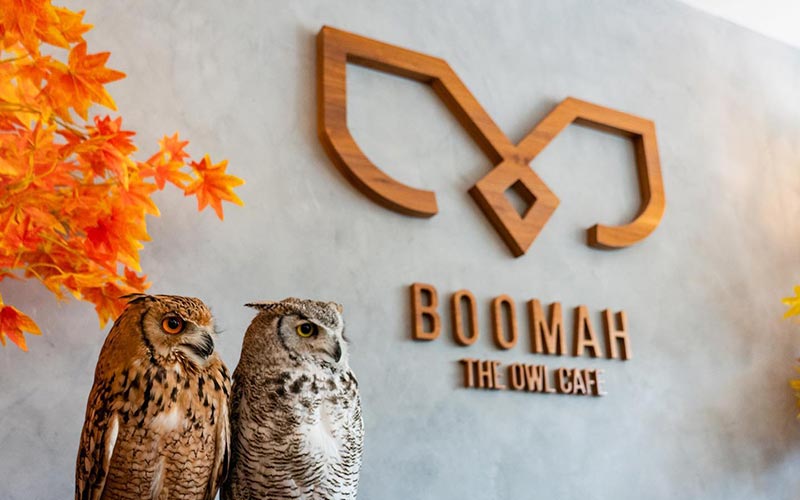 Boomah in Abu Dhabi is a hoot because it is home to nine owls. You can learn about the animals and hold them while being supervised by a trainer at the UAE's first owl café. Mocktails, fresh juices, tea, milkshakes, and specialty coffee are all on the menu. Adult tickets are AED 70 and children's tickets are AED 50, and the café is open daily from 2 pm to 1 am.
4. BRIX, Dubai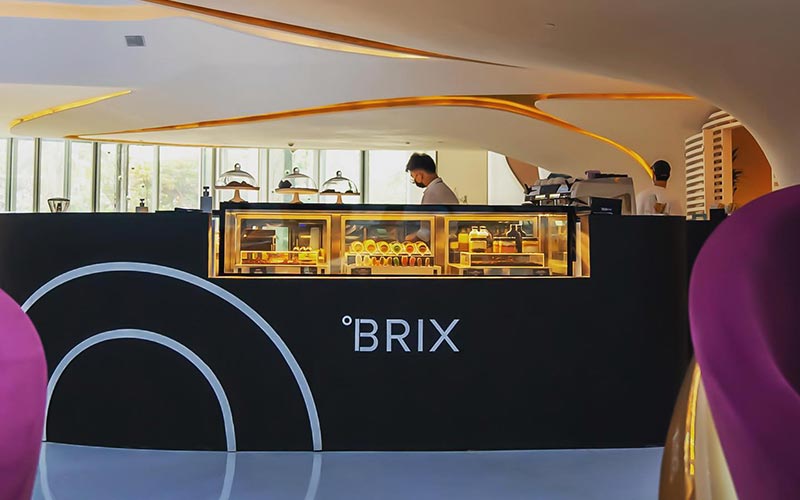 If you believe that there is always room for dessert, you will enjoy 3Fils' BRIX. The restaurant provides a one-of-a-kind dessert experience by offering the UAE's only dessert-tasting menus. Milk cake, tiramisu, carrot cake, and cheesecake are among the desserts on the menu. Furthermore, the restaurant takes pride in producing daring dishes. Furthermore, the restaurant takes pride in its daring dessert combinations. BRIX is located in Jumeirah Fishing Harbour.
5. Dinner in the Dark at Fresh Basil, Abu Dhabi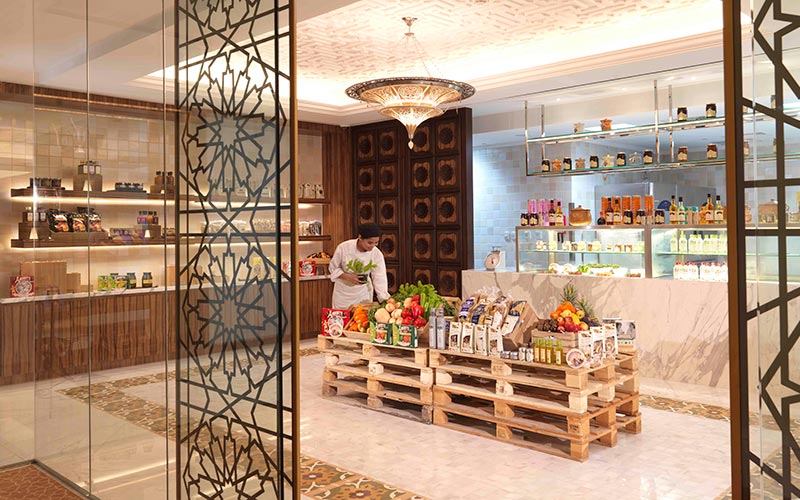 Close your eyes and allow your other senses to take over. Dinner in the Dark at Fresh Basil, Bab Al Qasr, is an immersive experience in which you eat in a completely dark room. You'll eat a three-course meal over the course of 90 minutes, with waiters equipped with night vision goggles on hand to assist. You'll be chatting with other diners throughout the evening and guessing the flavours. Finally, the (candle) lights are turned on, and the dishes are revealed.
6. Dubai's Seven Paintings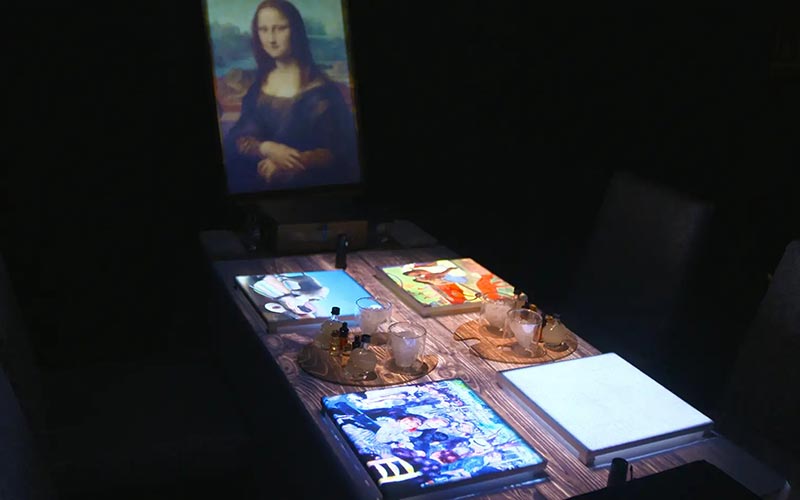 Is it a museum? Is it a dining establishment? Welcome to Shangri-La Dubai's Seven Paintings, an artistic dining experience. The one-of-a-kind dining experience employs 3D graphics to display artwork ranging from Picasso to Pollock on your table. Seven courses prepared by acclaimed food artist Omar Sartawi and Shangri-La Dubai executive chef Daniel Sheperd will be served over the course of two hours. The experience takes place every Friday from 8 pm to 10 pm and costs AED 390 for a shared table and AED 450 for a private table.
7. The Pods, Dubai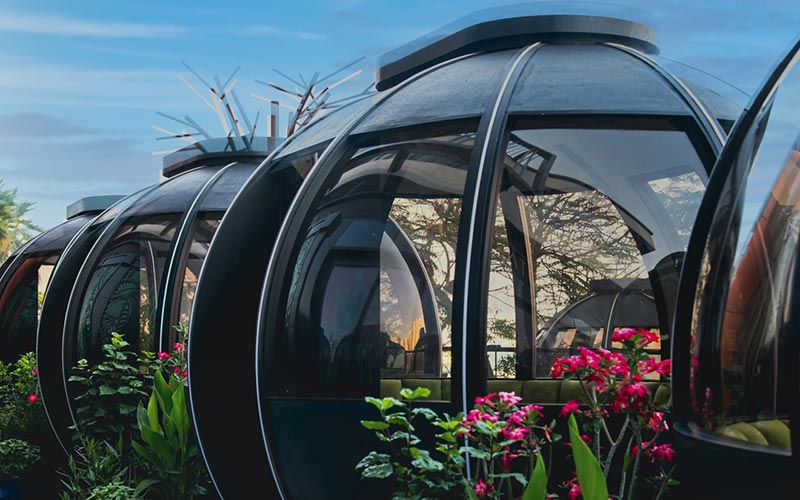 The Pods appear to be a gimmick from the outside. Inside, the 22 pods are ideal for private business meetings, romantic dinners, and rowdy family gatherings. The Pods, located on Bluewaters Island, have views of Dubai Marina and come in three sizes, seating up to six, eight, and fourteen people. Order the beef rendang curry, which is soft, spicy, and sweet, from the Pan Asian menu, which includes Chinese and Japanese dishes ranging from dim sum to sushi. Monday through Thursday, 4 p.m. to 1 a.m., and Friday through Sunday, 4 p.m. to 2 a.m.
8. Transit Terminal Food, Abu Dhabi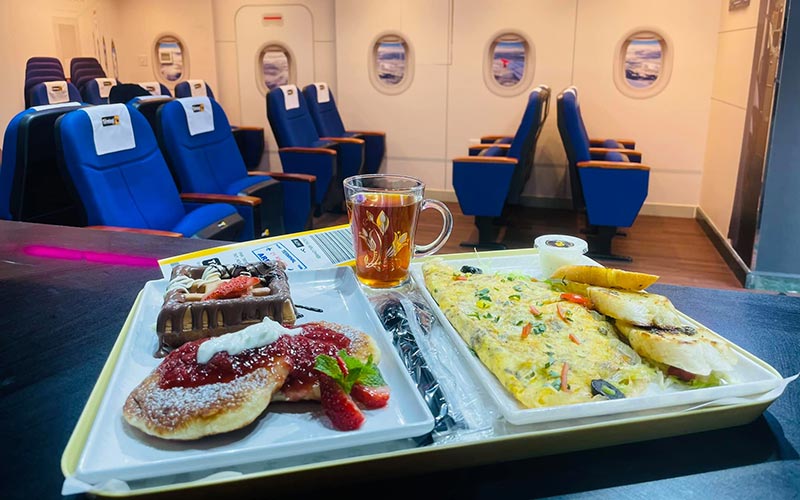 If you're itching to travel but can't, Transit Terminal Food may be the next best thing. This Abu Dhabi restaurant pays homage to aviation by including a departure lounge, check-in counter, and plane seats with artificial clouds in the windows. The menu is appropriately international, with options such as fish and chips, quesadillas, and currywurst. The restaurant is open daily from 11 a.m. to 12 a.m.
9. Atmosphere, Dubai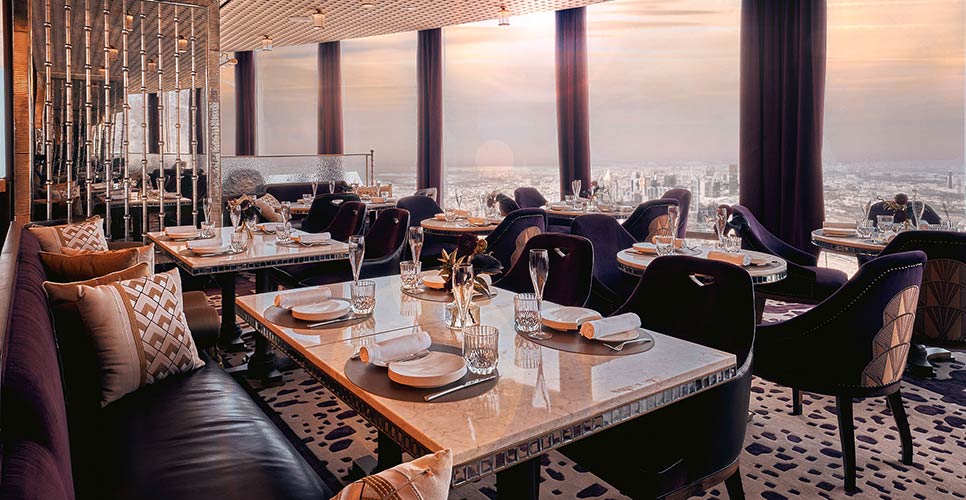 What's the point of having the world's tallest building, the Burj Khalifa, if it can't house the world's highest restaurant? Hello and welcome to At.mosphere. The full stop in the name appears to be related to "at," but the concept seems to run out of steam after that. This swanky dining spot, located 122 floors up, has what you might call bird's eye views, except that not many birds appear to fly this high.
Is the food up to the altitude? Yes, the cuisine is modern European and artfully presented, and if you time your visit correctly, Michelin-starred guest chefs will occasionally appear in the kitchen. It may seem counterintuitive when the view is included, but you should visit At.mosphere at night because Dubai looks best when it twinkles.
10. Ossiano, Dubai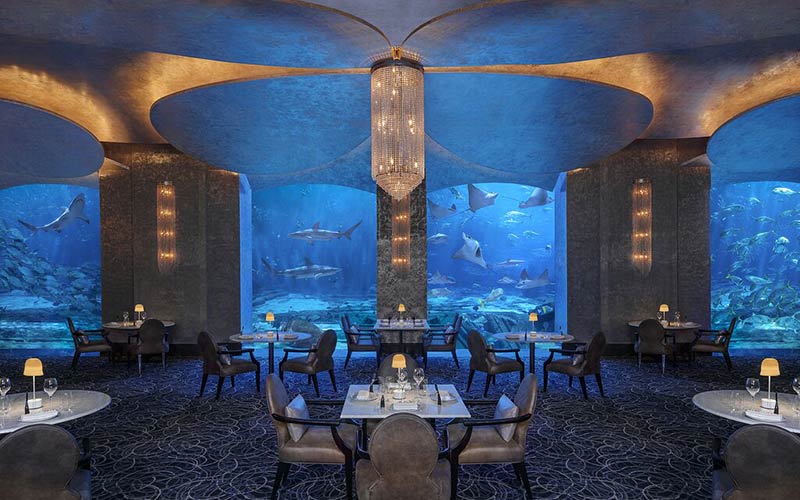 In a word, the seafood restaurant at the Atlantis the Palm hotel is theatrical. Nonetheless, despite the gold color scheme and massive aquariums instead of walls, Ossiano's cuisine transcends the cheesiness. Among the sophisticated seafood options are lobster gazpacho, superior Sturia caviar, and crispy monkfish. Once you've gotten over your initial discomfort at eating fish while surrounded by their relatives, the finned passers-by undoubtedly make for a spectacular – and eventually rather serene – dining setting.
Conclusion
Dubai is a global cuisine trendsetter, with critically acclaimed restaurants opening in the city on a regular basis. Its streets are dotted with unique culinary experiences, and it serves a platter of delicious food with a royal flair. It's no surprise that connoisseurs seeking the world's best flavors flock to Dubai. If reading this has whetted your appetite, it's probably time for a culinary trip to Dubai!