Dubai, best known for its scenic beauty as well as man-made architectural marvels, is also known to be one of the most spectacular multicultural melting pots in the world. Though the entire Middle East is home to some of the most desirable holiday destinations in the world, Dubai is the uncontestable culinary capital when it comes to food. If you're planning a family vacation in Dubai, then apart from the best accommodation, you're sure to relish the best and most delicious food amongst other cities in all other emirates.
People coming to Dubai from all over the world have indeed helped the city's infrastructure but more than that, they have brought in an incredible variety of tastes, flavors, and spices to Dubai. No matter you love sophisticated French extravagance or simply a budget curry at some street-side joint; you'll get everything here. From the best vegetarian restaurants in Dubai to lavish rooftop bars, you would find it difficult to choose a dining area.
However, finding the best of those places is quite a tough job.
We've already done the legwork to help you know the best and must try places to eat in  old Dubai!
1. Burj Al Arab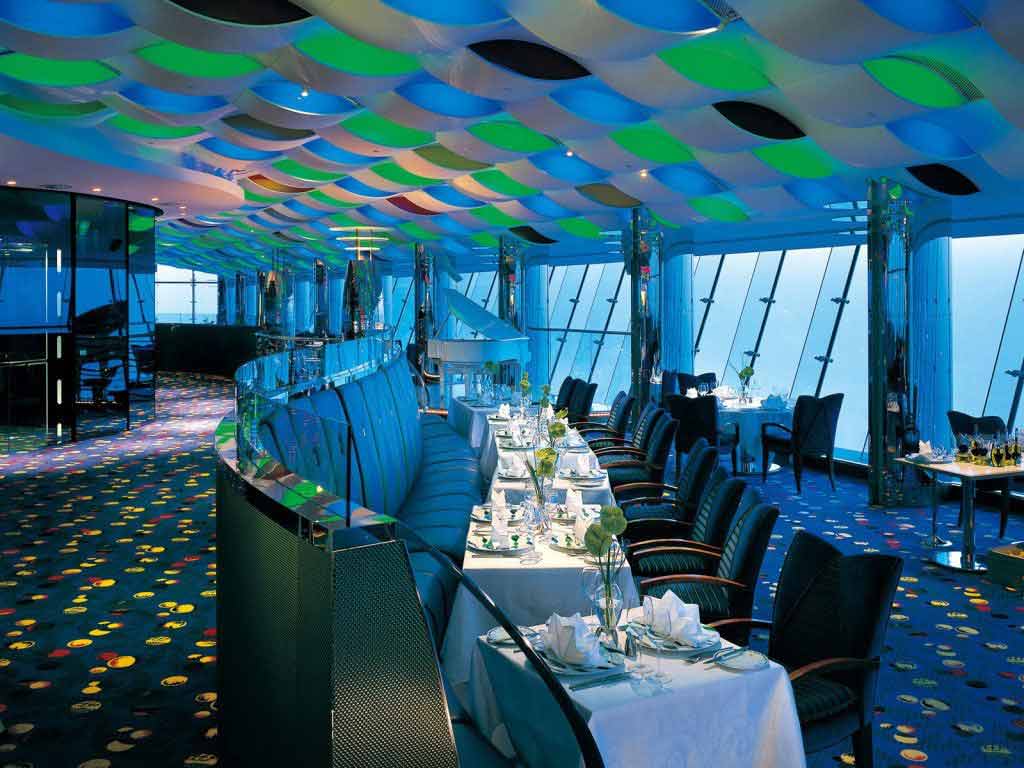 More than just a world-class hotel, Burj Al Arab is a symbol of modern Dubai. Dining at one of the nine restaurants at this hotel is much more than only food. The vibrant atmosphere coupled with the stunning interior offers you a truly exceptional experience on the entire tour. Each of the nine restaurants and bars is unique in its own. As you enjoy your meal, an incredible flavor lingers in your mouth that lasts even after the meal is over. Whether you would want to try those authentic Arabic cuisines, modern European dishes, or Far East Asian food; Burj Al Arab dinner can serve food from around the globe that ultimately offers you the most memorable dining experience in the most luxurious hotel in the world! Al Iwan is one of the must-try eateries here.
2. Al Mallah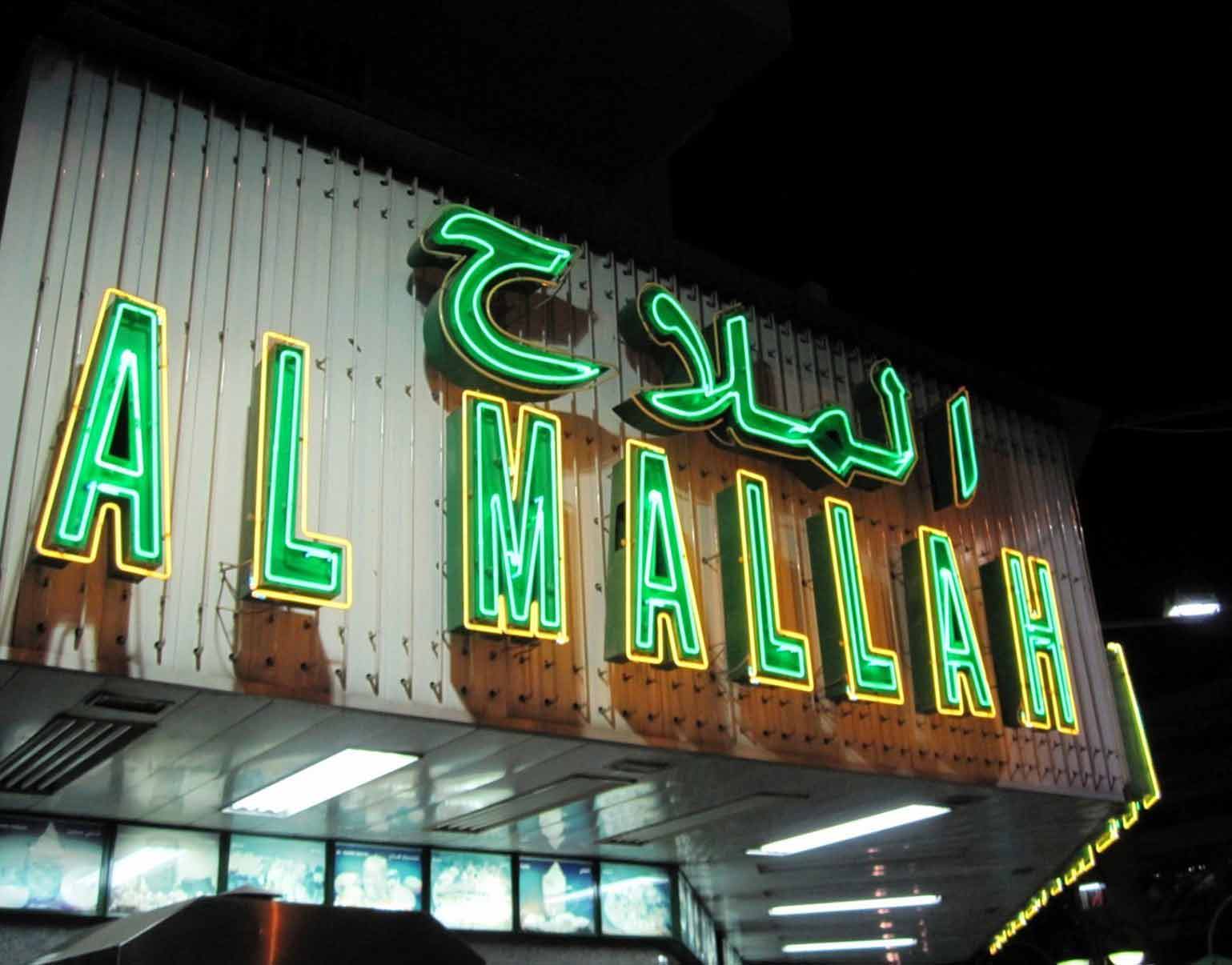 Located on the Al Dhiyafha Road, Al Mallah is a fantastic street food joint that serves you delicious Lebanese shawarma just for a few pounds. This shawarma house is always busy and you can even enjoy their food, fruit cocktails, and juices sitting at a table on the pavement. Food and service, both are too good! Do remember that alcohol is served only in hotels and bars – this is one of the etiquette in Dubai.
3. Celebrities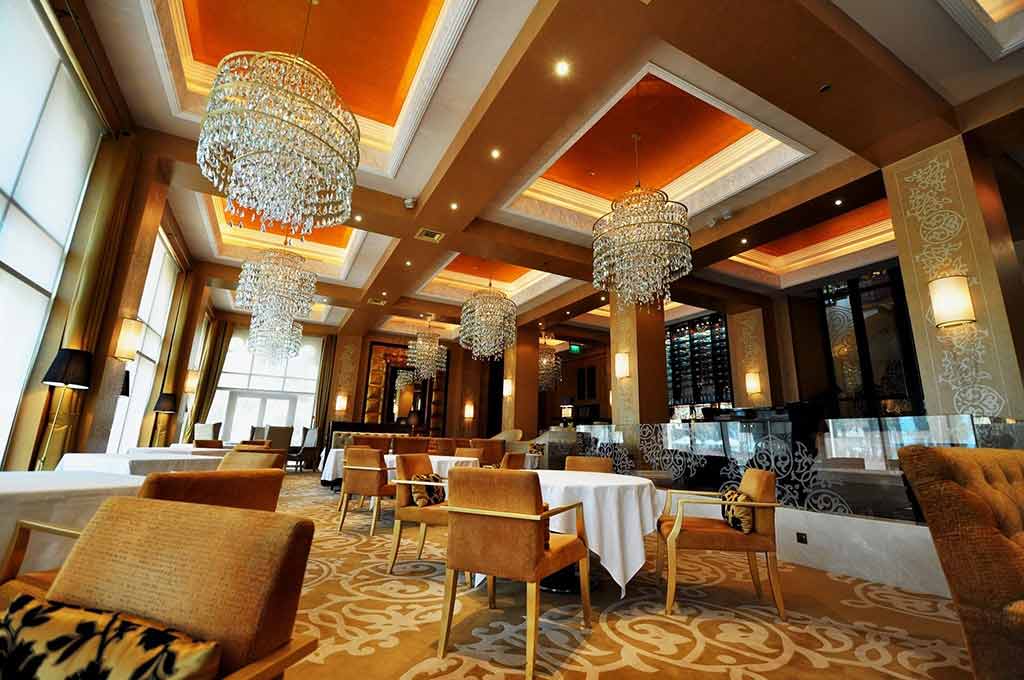 At the One&Only Royal Mirage, Celebrities is one of the finest restaurants in Dubai. It's a cheerful place exhibiting stylish Arabic surroundings and serving great food that you will definitely remember even after the trip. The seven-course tasting menu is recommended to try within a guided tour. 'Celebrities' is known to serve one of the kitchen's myriad specialties in Dubai.
4. Eauzone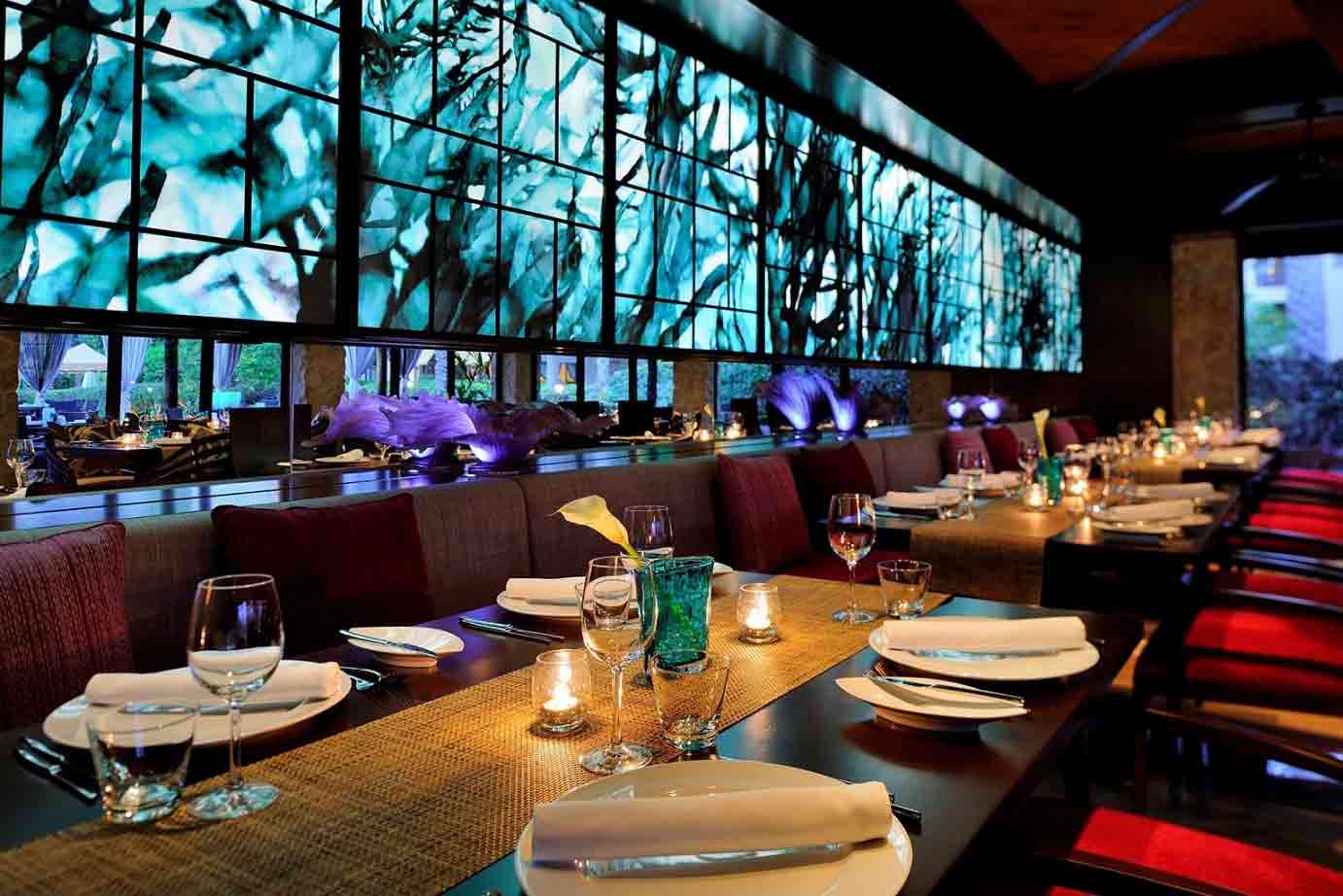 Located at the Arabian Court, this restaurant is a part of One&Only Royal Mirage. You can plan a whole day to spend here – lunch by the beach and dinner by the pool! Sounds exciting? Well, it really is! One dish that you must try at Eauzone is Hamour – a local fish. You can also try Salmon with the famous wasabi mash. Interesting starters can include open crispy wontons with Octopus salad and Thai coconut chicken soup.
5. Dubai Dhow Cruise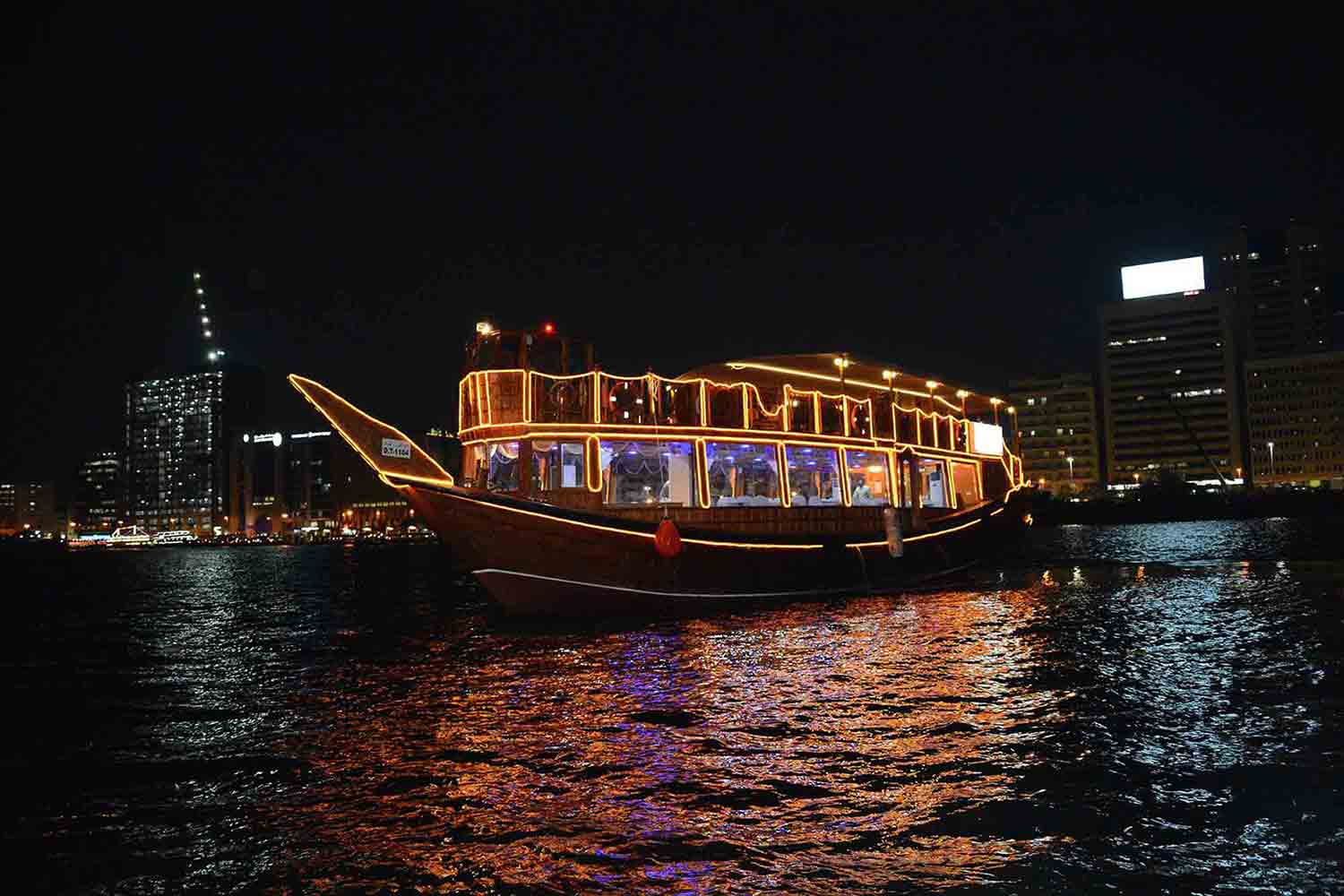 An evening and dinner at the dhow cruise is simply an amazing and memorable experience. You're welcomed with the traditional Kahwah – the Arabic coffee and a good entertainment show. The buffet dinner on the Dhow Cruise is the best thing to relish while you move along the creek! Savoring delicious food while cruising down the incredible shoreline is one of the best activities to add while planning a family vacation to Dubai.
6. Ravi's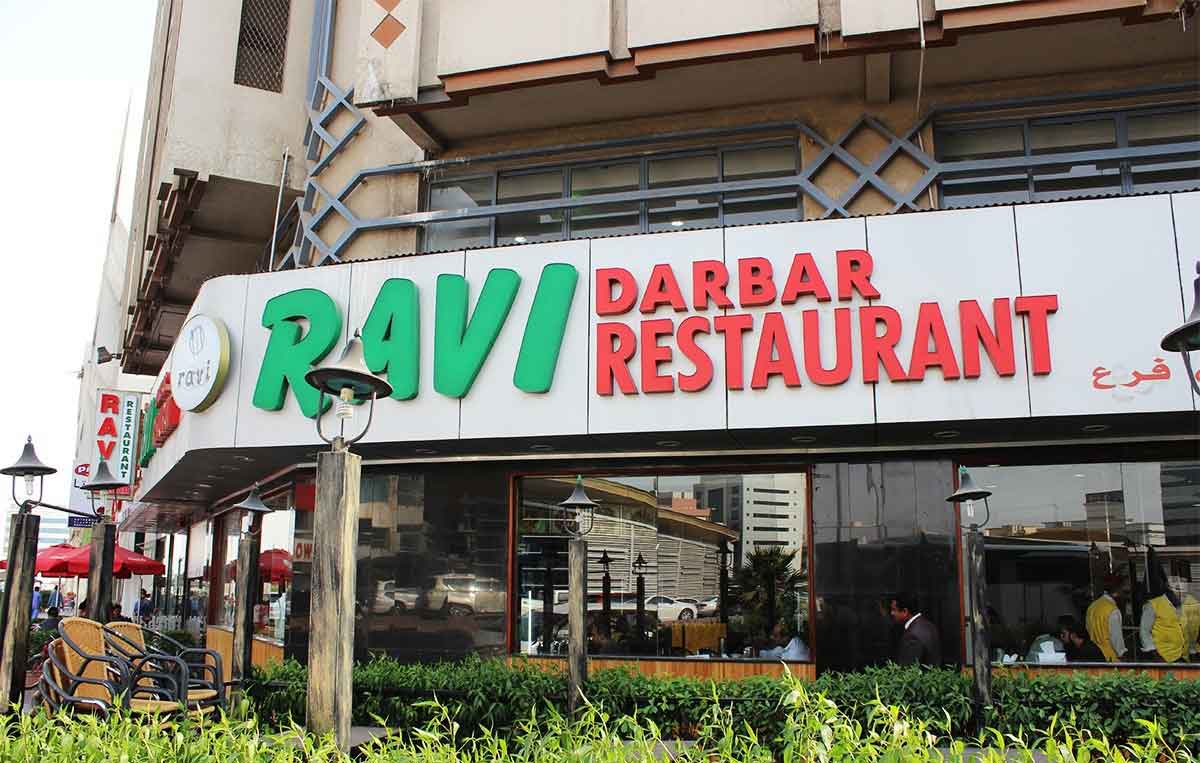 Ravi's on the Satwa High Street is the North Indian specialist, especially for curries. Near Al Mallah, this restaurant caters to a large expat population that originally belongs to the Indian subcontinent.
7. Kan Zaman Restaurant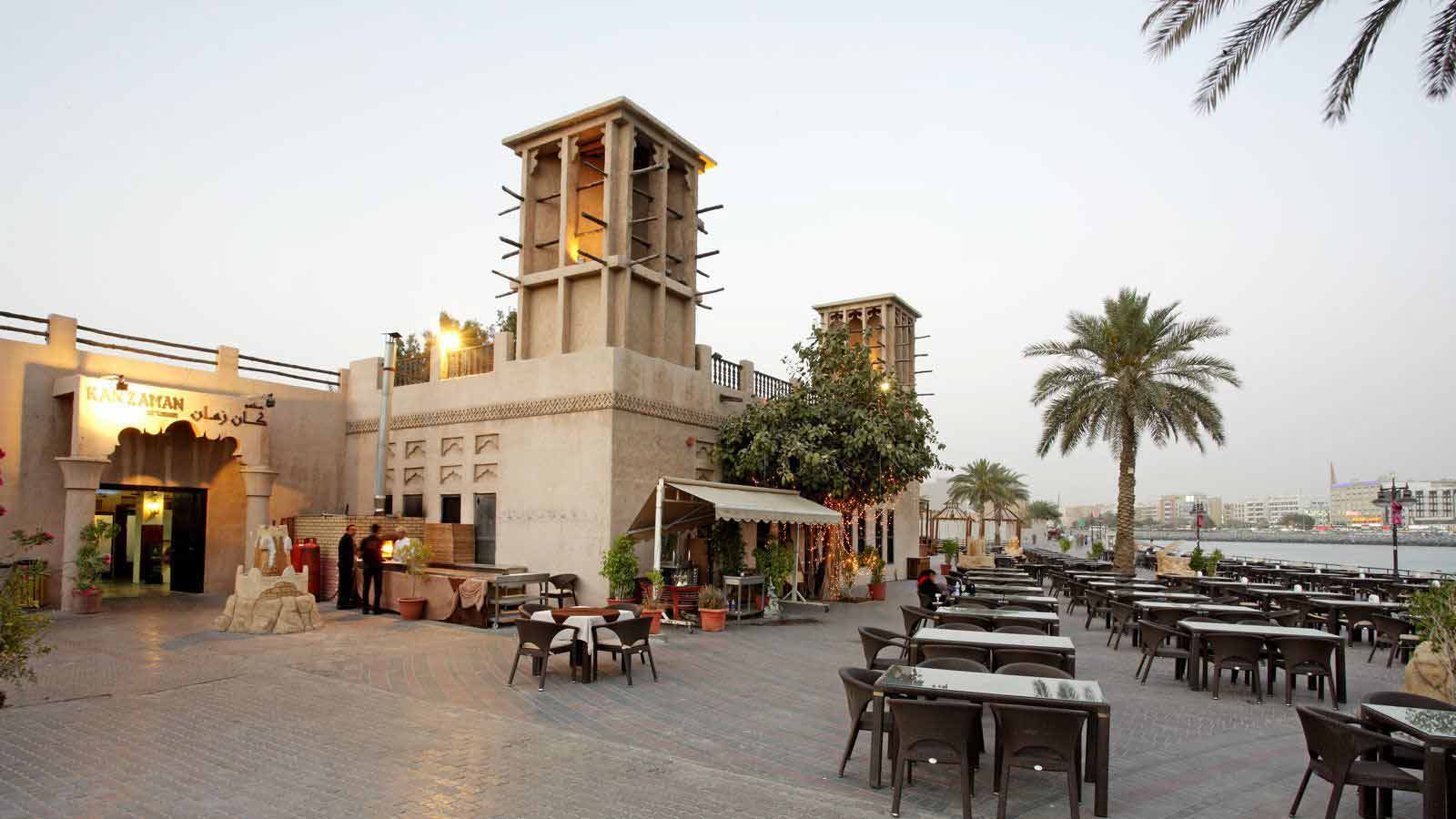 If you're looking forward to enjoying an evening that would be both romantic and buzzy, and also serves great food, then you must try the riverside dining down in the Heritage Village of Dubai. Kan Zaman Restaurant offers an incredibly beautiful ambiance while you relish some world-class dishes including the restaurant's traditional menu with the best of Arabic staples.
8. Pier Chic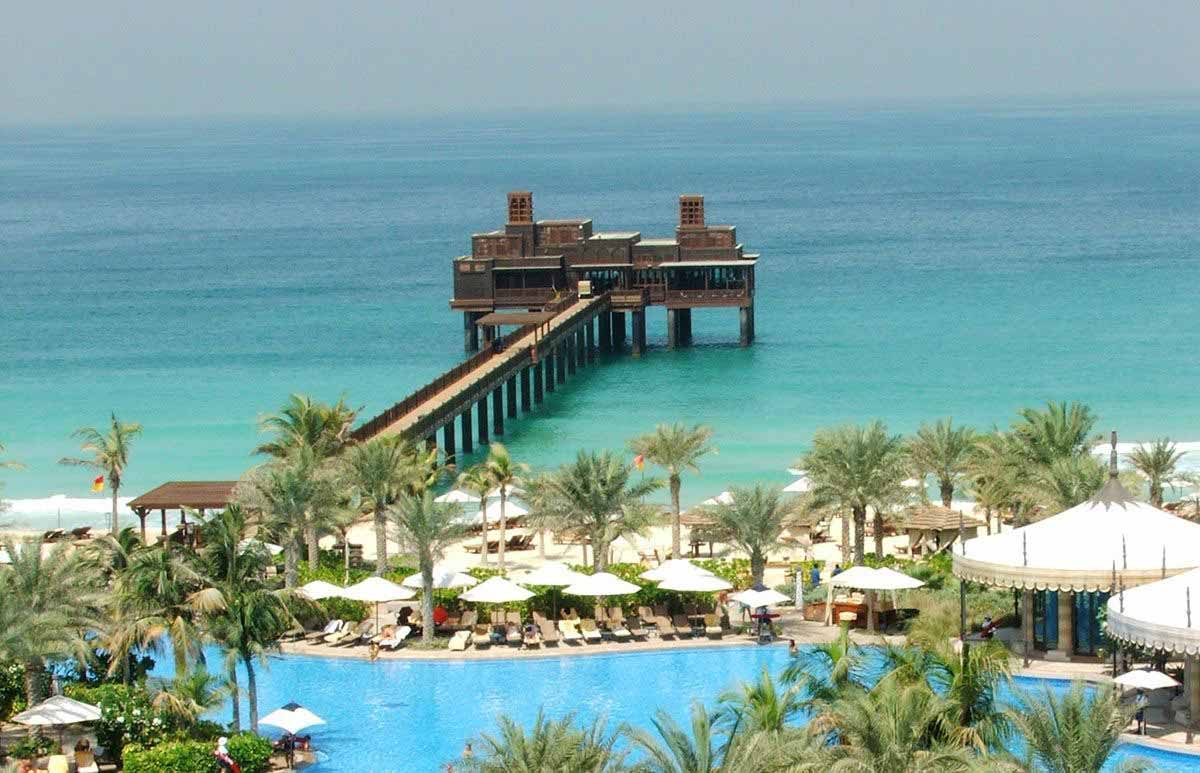 This is indeed one of the most unique eating hotspots in Dubai, for it serves you really unique delicacies. You can reach here via the beach that resides exactly in front of the Al Qasr Hotel in Madinat Jumeirah.
9. The Glasshouse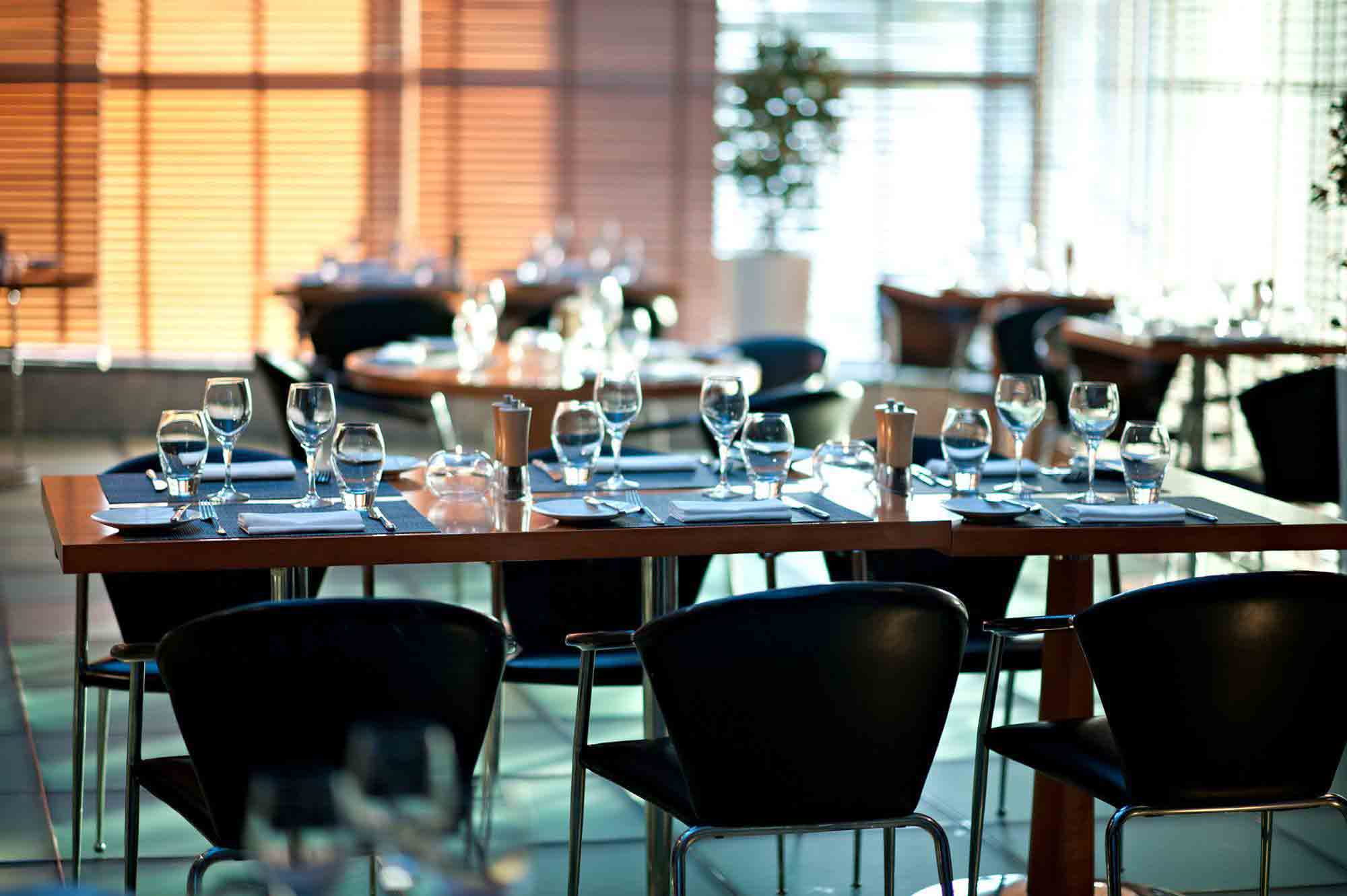 Are you in Dubai for a few business meetings? Great! The Glasshouse near the Hilton Dubai Creek is a perfect place to have brunch, lunch, or dinner while you have some important business talk. You can try the three-course brunch that includes Cumberland sausages to pan-fried snapper – everything. Unlimited champagne till 3 pm is another great thing to enjoy here!
10. Sho-Cho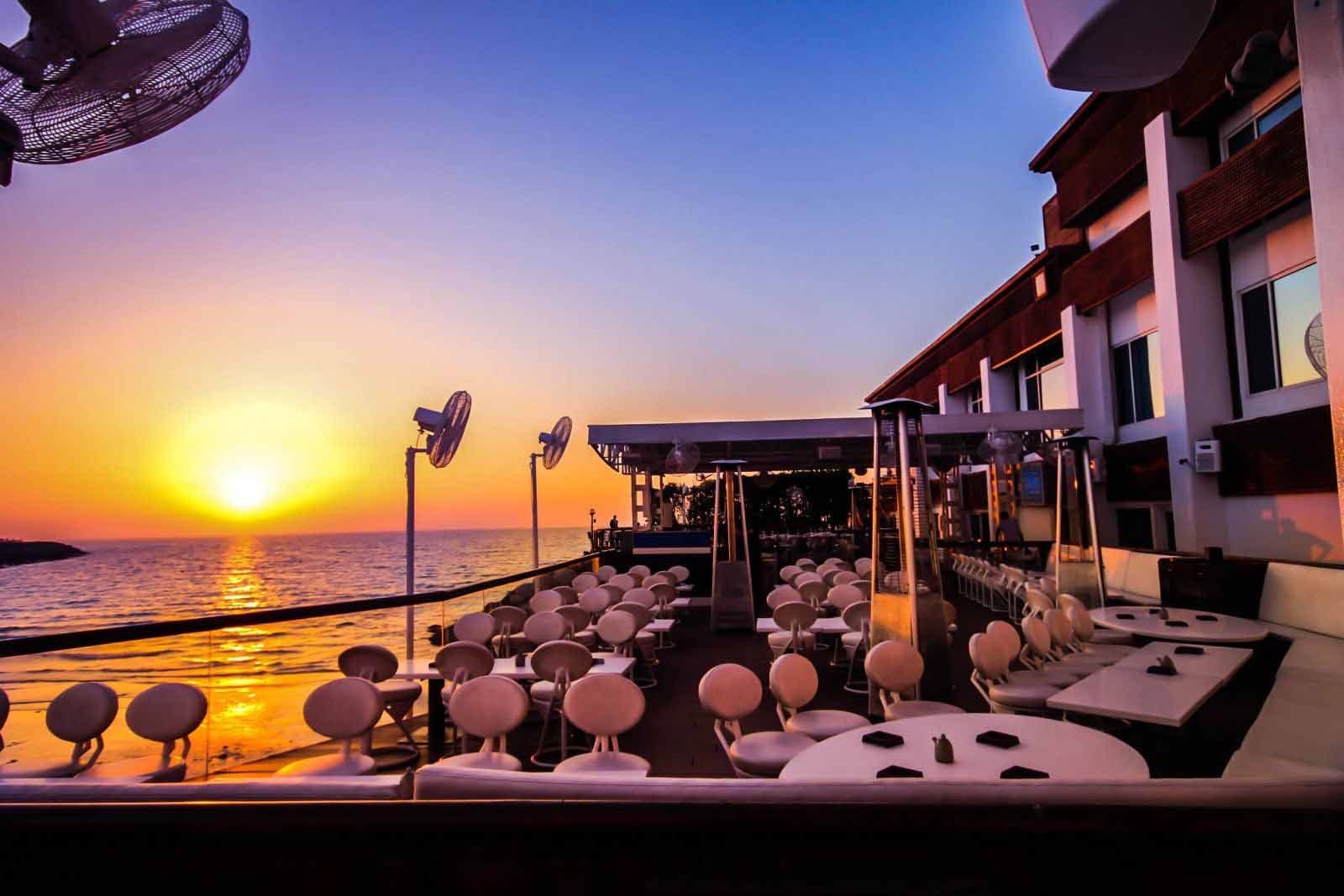 Want to spend a rocking weekend in Dubai? You must book this place at Dubai Marine Beach Resort then! Trust us, securing a weekend dinner here is like cracking one of the culinary challenges in Dubai! Whatever may be your choice of food; Sho-Cho serves the best of everything, at really reasonable prices. You must try the specialty Japanese food – sushi, tempura, and teriyaki. To add a special charm to the ambiance, the restaurant has a number of wall-built fish tanks.
11. The Thai Kitchen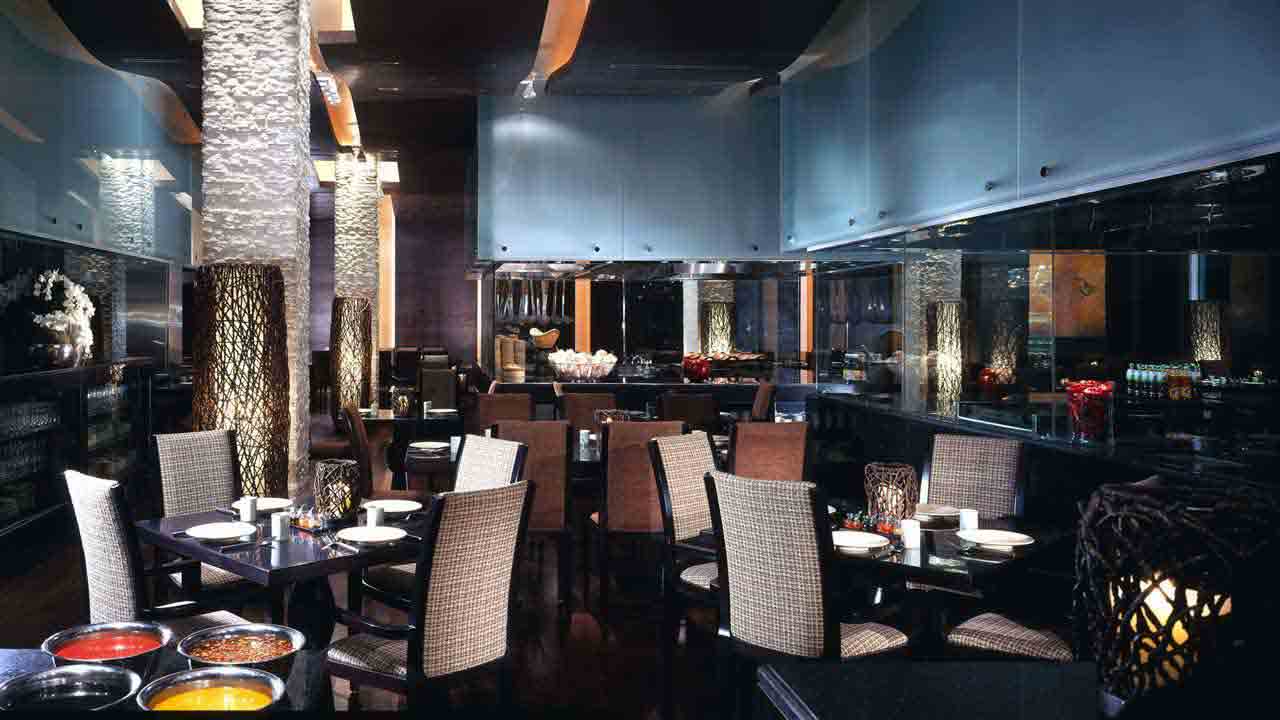 For Thai food lovers, Dubai offers a special place to treat at! The Thai Kitchen serves excellent Thai cuisine that comes to your table in pretty small plates, cups, and saucers. On the covered terrace, you can also avail of alfresco dining.
With this list handy, you can certainly enjoy eating around the city of Dubai – no matter whether you're a vegetarian or non-vegetarian.