If you are a vegetarian and traveling to Dubai, chances are the you will be worried about the food available there. Don't worry! You will be happy to know that many restaurants in Dubai cater to vegetarian and vegan population and serve scrumptious fare that will satiate your tastebuds.
Read on to know the best dining places in Dubai for vegetarians.
My Govinda's
My Govinda's serves healthy Indian vegetarian food giving it a modern, international twist. It is one of the few Sattvik restaurants in Dubai where the meals are cooked with simple and fresh seasonal ingredients like fruits, veggies, sprouts, legumes, nuts, etc,. The icing on the cake is that these ingredients are naturally sourced and are great for your physical, mental, and spiritual well-being. They also customise according to various diets and have vegan, low-calorie, gluten-free, high-protein, and Jain food options.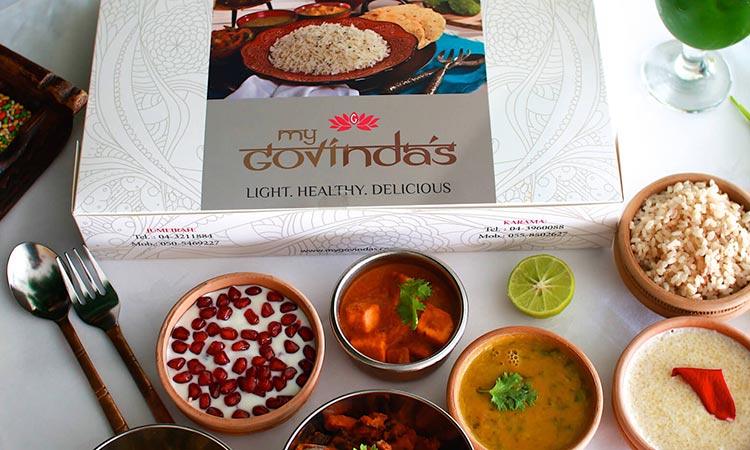 Quattro Restaurant
You never thought that Italian and Mexican cuisine will make it to the list of vegetarian restaurants right? Quattro restaurant combines subtle-Italian flavours with tangy Mexican tastes, and brings you vegetarian dishes that will truly leave you speechless. They also use molecular gastronomy techniques, seasonal produce and ingredients, to create some of the most pretty looking delicacies. They also have a vegan menu so it is a win-win situation for vegetarians and vegans alike.
Maharaja Bhog
If you looking for a delicious north Indian thali, you are sorted. Visit the famous chain Maharaja Bhog  which means a feast for the King. It has a royal ambiance with elegant furniture and top-notch hospitality. Relish a big traditional thali with more than 20 dishes using ancient recipes from the kitchens of Rajasthan. Trust us you will go into a food coma after such a hearty and lip-smacking meal.
Saravana Bhawan
Besides ethnic eats in Dubai, there are restaurants that offer food from global cuisine. Originating from Chennai in South India, Saravana Bhawan is a known international chain of hotels with a few branches in Dubai. If you crave authentic south Indian food like crispy dosas, soft idlis, hot vadas, spicy sambar, and the likes, this is the place to be. They also serve north Indian food and an array of popular Indian sweets.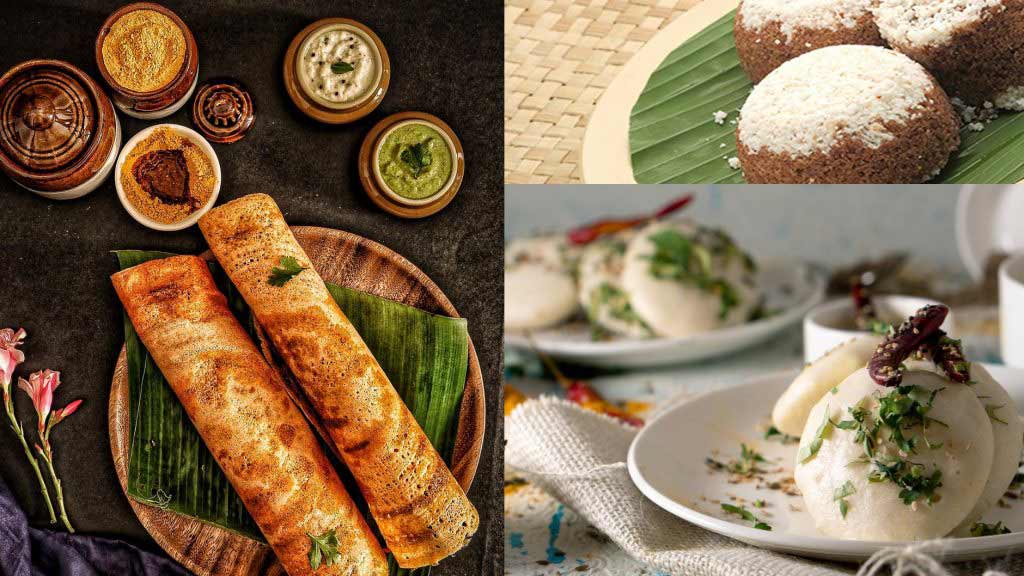 Wild & The Moon
Located in the trendy area of Alserkal Avenue, Wild & The Moon is a hip café that offers pure, healthy-plant based meals. It started in Paris as a detox juice brand but has evolved its menu with nutritious salads, low-calorie desserts, sumptuous breakfast bowls, and fresh cold-pressed juices.
Bounty Beets
A great place for vegan food lovers, Bounty Beets serves healthy and delicious meals. They incorporate global flavours giving it a healthy twist. Kindly note that it isn't a 100% plant-based menu but you still have a lot of options to choose from.  Don't miss out the yummy desserts here.