Dubai has often been referred as the land of the great Arabian desert, but Dubai is not only home to a vast gigantic desert, but the great places to visit include the lovely breezy beaches, fun-loving ice and skiing facilities, and lush green parks.  Apart from these Dubai is also among the few places in the world, which has the luxury of having so many world-class malls and several theme parks in its collection. With so many things to indulge in, Dubai offers in a naturally fun-loving atmosphere for the entire family, across all age groups. Millions of tourists visit Dubai each year, year after year because there are so many fun things to do in Dubai, you just can't enough of it. Visit Dubai and travel back with memories of a lifetime. Dubai is a perfect location to visit with your loved ones and a perfect place to have fun and enjoy with your entire family.
Know More About Dubai Parks & Resorts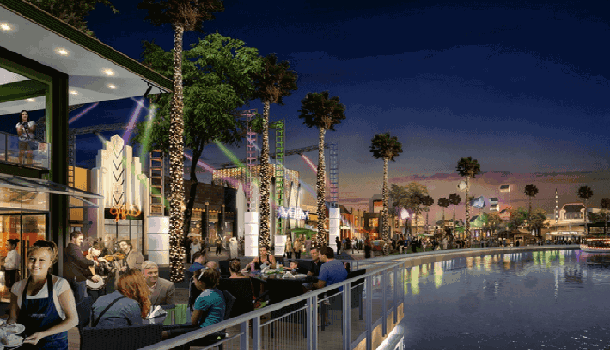 Riverland Dubai has already set pulses racing and hearts pumping with news and wide publicity. Located in the heart of the new entertainment destination, this would be home to a man-made river that would be constructed in a theme park. Dubai truly gives you options, which are quite rare in this world. Set to open in the last week of October 2016. Dubai Parks and Resorts are all set to open Bollywood Parks Dubai, Motiongate Dubai, Legoland Dubai, and Legoland Waterpark. Get access to the mouth-watering chain of restaurants offering multiple cuisines that are lined on the banks of the man-made river without even entering any of the above-mentioned theme parks. Dubai Parks and Resorts is a completely new fusion of the best of western and eastern culture that are collated together to give you unlimited fun and adventure like never before.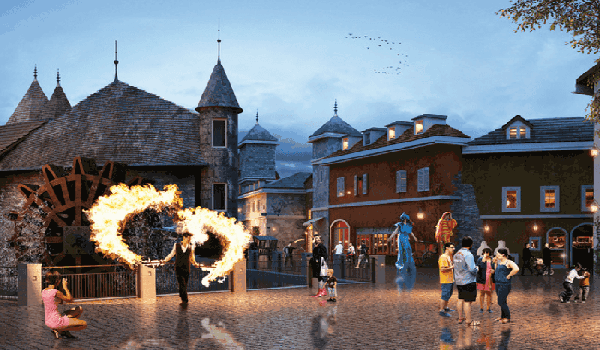 The restaurants are split into four zones namely the French Village, India Gate, Boardwalk, and the Peninsula. Each zone would represent the golden era of the particular area and the cuisine would be based on the medieval period. Only the Peninsula will offer a flair and glam of the 19th You would also have access to several entertainment activities like the street theater that are lined up for tourists and guests. Now you can have access to unlimited fun and thrill, pre-opening sneak peak, and no blackout dates, and much more. Interact and enjoy with people in a totally different way in an environment, which is exclusively dedicated to fun.
1.The Bollywood Parks Dubai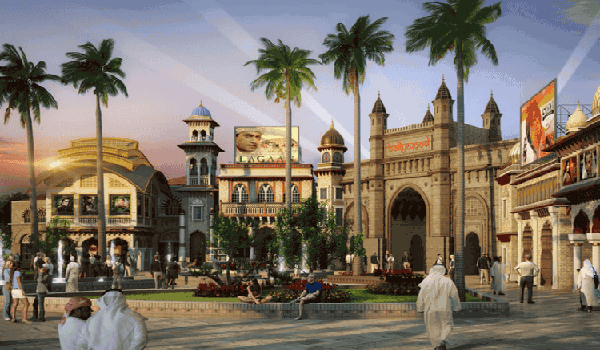 This theme park is the first of its kind across the entire globe. A theme park spread, which would be spread over 1.7 million square feet on the opening day, is exclusively dedicated to Bollywood. With five different environments or zones that are truly inspired by some of Bollywood's greatest blockbusters, experience the thrill, action, comedy, romance, music, melody, flavor, and adventure in true Bollywood style.  There are stage performances, live entertainment, and swashbuckling cinematic rides that are truly going to remind of the popular tales of the Bollywood industry.
2.Motiongate Dubai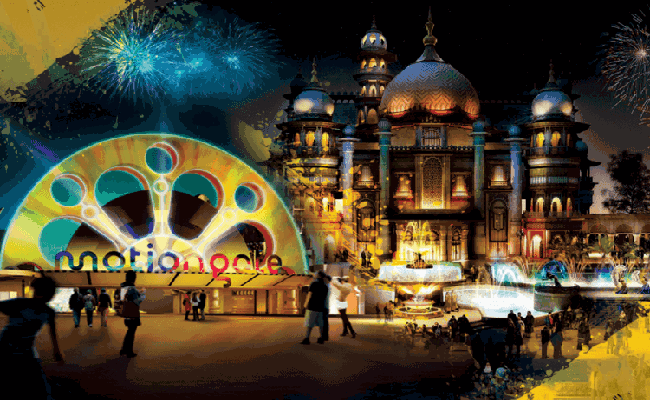 You probably get your chance to your idea of moving beyond the normal screens. The largest theme park in the United Arab Emirates and the branded as one of the top three motion picture studios of Hollywood. You visit to the Motiongate would be complete by strolling around the world of creative storytelling and innovation. Kickstart your journey by stepping into the Studio central and revisit the golden age of Hollywood. Understand the art of filmmaking through the theatrical opening shows and the beautiful executive offices of a functional movie studio. This is surely going to be one of the most memorable moments of your Dubai trip. A perfect destination for your entire family as all your members are going to carry priceless memories that would be cherished lifelong
3.Lego city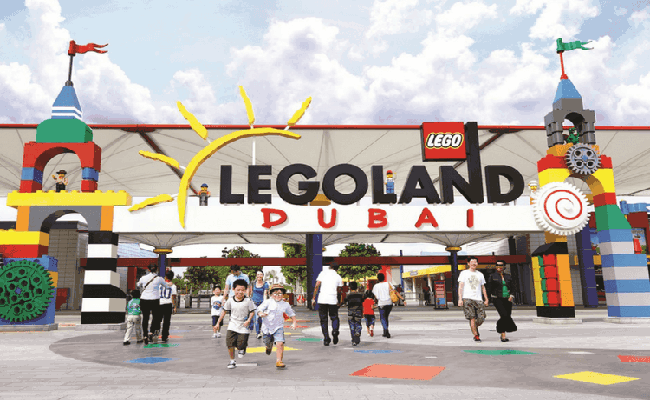 Your child is surely going to love this place and you will have to find serious reasons to convince them to probably leave it. The place is home to several games, which is surely going to set their imagination and creativity racing. The interactive videos and the movie mixer add to the delight of the entire destination. Let your kid enjoy in his or her own world and the happiness of visiting this place would be evident in their faces during their exploration and discovery phase in Lego city. Some of the highlights are volcano explorers, prison island police, fire, and great vehicles. You can probably check out Legoland Water park , but leave your kids to explore this beautiful place on their own.