A part of Oman, but closer to the United Arab Emirates, Musandam is one of the most picturesque spots in the Middle East. It is a Peninsula of Oman, separated from the country by a small land of the UAE. Flanked by both the Omani and Arabian Gulf, Musandam is endowed with beautiful fjords, rugged mountains, splendid buildings and gorgeous beaches. As it is quite close to the UAE (three hours by road from Dubai), several people opt for Musandam during their holiday in Emirates city. You can combine the fun of two destinations and book the famous Musandam Dibba tour to dive into a deeper adventure.
If you are not convinced about visiting Musandam, here are the 7 best things to do in Musandam, Oman that would tempt you to visit this beautiful place.
1. View the Musandam Fjords
Musandam is known for its beautiful and unique fjords, not unlike the Norwegian fjords. If you do not have much time and can only do a few things in Musandam, this should definitely be at the top of your list. Opt for a dhow cruise from the Musandam Coast if you want to enjoy the beauty of the place at a leisurely pace. You would be served Kahwa, the Omani version of coffee, while you admire the splendid fjords. Most times, the dhow is stopped at a spot, so that guests can take a dip in the cool waters of the Musandam. On the other hand, if you want to experience some adventure while viewing the fjords, you can also opt for kayaking and snorkelling in the Musandam waters.
2. Enjoy Paragliding Over Zighy Bay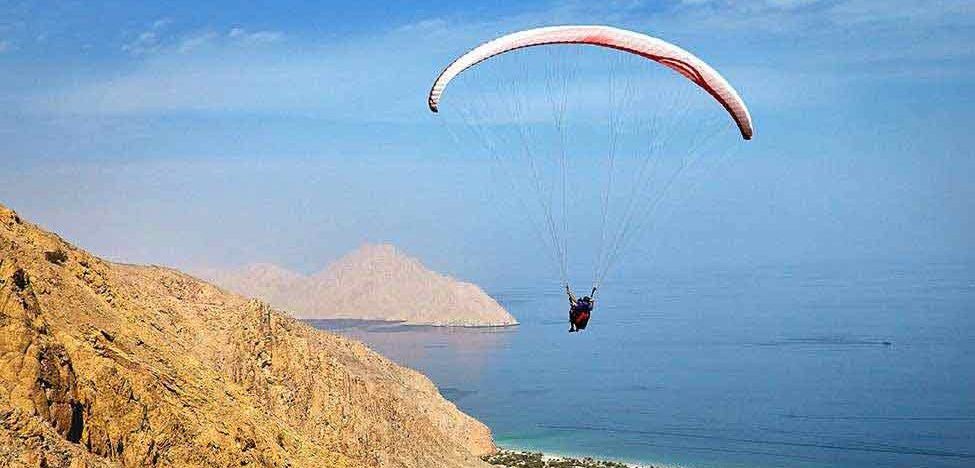 Adventure lovers would definitely love the idea of paragliding while enjoying the natural beauty of Musandam. Head over to Zighy Bay, which is famous for offering paragliding and parasailing activities in Musandam. Paragliding happens at Zighy Bay, which is a 1000-foot-high mountain. While paragliding from such a height is surely adrenaline-inducing, the view of the valleys, mountains, beaches and bays is even more splendid. With so much beauty all around, gliding over Zighy Bay would be a spectacular experience.
3. Explore Khasab Castle
If you want to learn about the history of Musandam, the Khasab Castle is the place you must definitely check out. Built by the Portuguese in the 17th century, the Khasab Castle holds a lot of historical significance. Used for wars and later as the home of the Governor and a prison, today the Khasab Castle is a museum that houses some interesting exhibits of Musandam's past. Right from weapons and kitchen equipment to jewellery and wedding decorations, the museum holds different kinds of exhibits. Apart from this, the place is home to a model of the Musandam summer house, a model of a data storage house and also an actual Quran learning school. With so many things to see, the visit to Khasab Castle can never get boring.
4. Relax at Khasab's Golden Beach
There is no dearth of beaches in Khasab, the capital of Musandam. However, if you ask about the best beach, Golden Beach wins the award hands-down. With turquoise-coloured, crystal-clear waters and sun-kissed white sands, this beach is nothing less than heaven on earth. Be it swimming in its cool waters or relaxing on the soft sand, it is the perfect place to relax on your holiday. The beach is also popular for snorkelling. If you have time on your hands, take the opportunity to camp on the beach for an amazing overnight experience. Also, follow the protocols during the pandemic with our guide on how to travel safely during Covid-19.
5. Hike on Jebel Harim
At 2087 meters, Jebel Harim is the highest mountain of Musandam and offers some amazing views. The term Jebel Harim literally translates into Mountain of Women as women hid in these mountains to protect themselves from pirates when their husbands went away for fishing. While camping here is fun, it would be great to go on a hike on this mountain. Hiking here is not too strenuous but definitely gives you some incredible views.
6. Try Scuba Diving and Snorkelling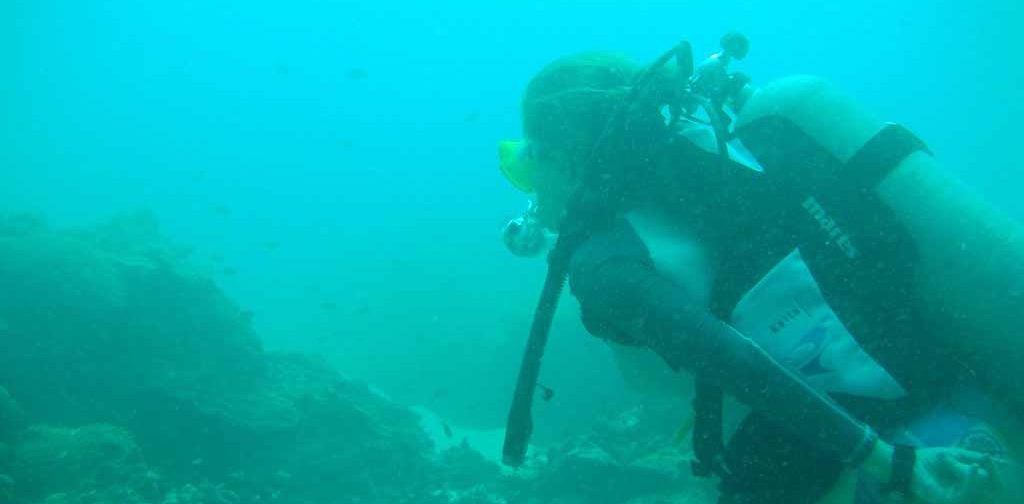 As Musandam is a coastal area, you can expect a lot of water sports here. Right from fishing to banana boat rides, the place offers plenty of adventurous activities. However, if you want to do something really special, you must go scuba diving and snorkelling when in Musandam. You get the chance to check out the beautiful underwater life under the Musandam waters and have a fun experience too. Snorkelling and scuba diving activities are offered in several areas on the Peninsula.
7. Visit Kumzar
If you want to go beyond the main part of Musandam and explore some remote areas, Kumzar is the place you must visit. Located in the northernmost spot of Oman, Kumzar is the most isolated part of Musandam. A small fishing village, the place is blessed with incredible natural beauty. If you are looking forward to a quiet time in nature, there is no place better than Kumzar. One of the best things about this place is that it is accessible only by boat, making the entire journey an exciting one.
Conclusion
Musandam offers all these and much more, if only you take the time to visit the place. Although not as commercial as the cities of Dubai and Abu Dhabi, Musandam has a rare beauty that you should enjoy at least once in your lifetime.
Found the blog interesting and want to explore more such fun places? Read another intriguing piece on Queen Elizabeth Floating Hotel in Dubai.