Musandam Dibba Tour is one of the popular getaways from Dubai. It is a scenic excursion where you can soak in the beautiful views of mountains, fjord and bays. Whether you are looking for a breath of fresh air or want to indulge in a dozen of exciting activities, the Musandam Dibba tour will bring you closer to nature. Musandam is an exclave of Oman, inhabiting 3,000 people. As you journey towards Dibba, you will find the route dotted with vegetation and carpet markets. Know more about this trip through our guide.
1. What is Musandam Dibba Tour?

The unwinding of the Musandam Dibba, which is located at the northern end of Arabia. It juts into the Strait of Hormuz, the narrow entry into the Persian Gulf, from the Arabian Peninsula. It is a highly important strategic location for international trade as well as a famous destination for its geographical extremities. It is also known as Norway of the Gulf. The Musandam Peninsula has unique geographical features called fjords. These fjords make narrow curves through the Limestone Mountain of Hajar Mountain.
2. How to get there?
Visitors willing to go to Musandam Dibba harbour can easily reach Dibba from Dubai, Abu Dhabi, Oman and Sharjah via cab. The distance from Dubai to Musandam Dibba is around 200 km by road it takes around 2 and a half hour journey. From there you can hire a Dhow cruise of your choice to Musandam Dibba.
3. Visa Requirement For Musandam Dibba Tour
If you are willing to go to Musandam from Dubai / Sharjah / Abu Dhabi on a road trip by car you need to take a pass form the government of Oman and a reentry visa to UAE or a multiple entry visa if you want to take off from Dubai. However, the Dhow Cruise Dubai tour company will make all arrangements for the pass. Though if you are landing in Oman itself first you need not need all these processes.
4. Best Time to Visit?
The weather of the Musandam peninsula is best from November to March if you are willing to visit the place. It rarely rains here to spoil your day. It is better to go in the winter season bright sunny day with a light breeze would make an eventful journey. In the rest of the day, heat waves might spoil your day out.
5. What to expect from this trip?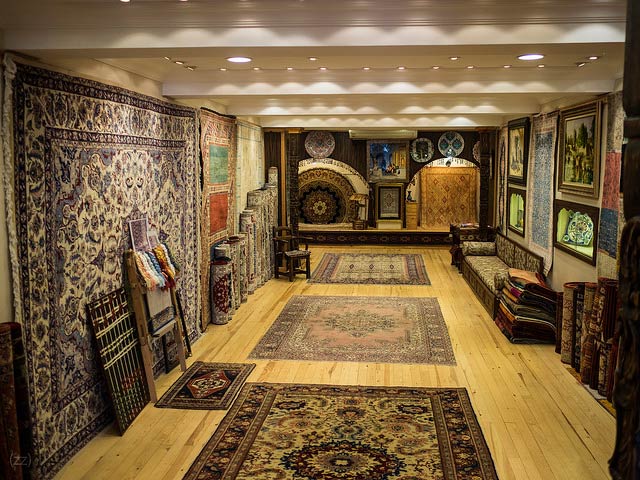 1. Carpet Market:-
While your journey from Dubai to Musandam Dibba harbour the first halt resumes at Carpet Market at the hills of Masafi Mountains. If you want you can avail of expensive, exclusive carpets or pillow covers from here, which will add to your home décor plus make a memorable piece of your journey. If you want your carpet can be shipped to your address according to your demand. These carpets are hand woven by Arabian craftsmen. These have a resemblance to Omani tradition and culture.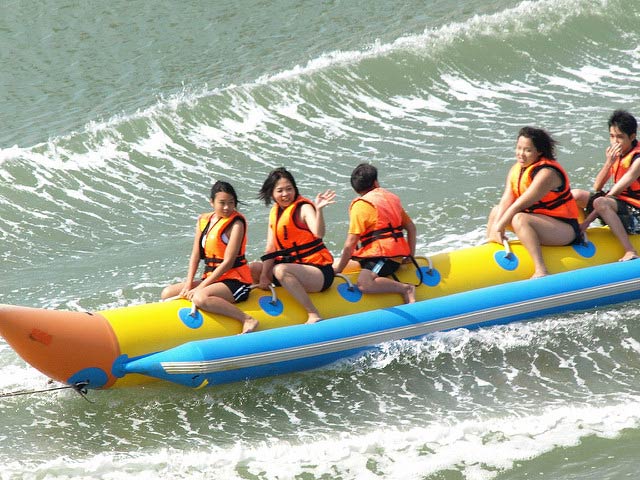 2. Banana Boat Ride:-
Banana Boat Ride is a water adventure for almost all age groups of people. It is an absolutely safe mode to enjoy at Musandam Dibba. Everything that you would like to be is on your side safety, temperature, and even the cost. The cruise stops for quite a while if want to enjoy it. While riding our vibrant banana boats, you will get the chance to admire the beauty that Musandam Dibba.
3. Swimming:-
Believe it or not, water is an ideal place to come and relax. It really does not matter whether you are a professional swimmer or not, what you need is loving to go to a freshwater bath on a sunny day to refresh your energies for the rest of your trip or else should not have an aqua phobia. The rest would be taken care of by Dhow Cruise. They will stop at the point where swimming is allowed by the Omani government.
4. Snorkeling:-
Snorkelling is a water adventure that makes you feel that you are a water animal visualizing the extremities of underwater. An animal who lives his life with them just with the help of equipment called a snorkel. It is not exactly like scuba diving but you swim on the water level and can see underwater life. The beautiful and colourful creatures which you would have never ever seen & might be the only chance to do so why miss the pleasure gifted to you.
5. Scuba Diving:-
One of the most thrilling things to do in the water is Scuba Diving. Scuba Diving is done under the guidance of skilled Scuba Divers to have a real view of aqua life. Some of the most colourful fish, and plants underwater, A water sport that has become famous over the years pass by. Sea is an immense world that can not be viewed at once. So whenever get the opportunity one should have the experience of that. The Dhow Cruise you offer will take care of all safety precautions. Luckily, Dubai has many exciting adventures. So if you are in the UAE, be sure to consult our guide on adventurous activities in Dubai.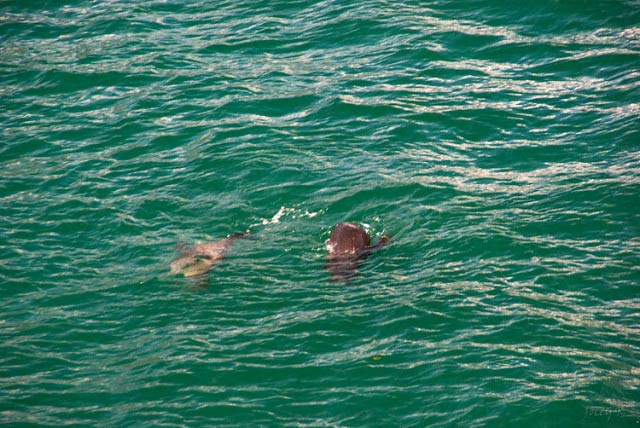 6. Dolphin View:–
If you don't want to get into the water and still want to have fun on the cruise you don't have to regret it because some amazing freshwater creatures which are adorable to watch are waiting for you to capture them in your camera. Dolphins can easily be seen here jumping around the wooden dhow boats. Just relax and enjoy the ride with these beautiful creatures.
7. Sight  Seeing:–
While boarding on your Dhow Cruise make sure your camera is loaded as the boat will cruise down you will have ample places to capture picture-perfect images to make your journey memorable. Some of the mesmerizing views with beautiful landmarks and background. There are many waterscapes, verdant valleys and many more.
Watch the dolphins jumping around the cruise. so just relax on your comfortable cruise and admire the beauty of nature at its best.
Looking for more sea life adventures? Get your hands on a complete guide to Fishing Trip and make the trip to Dubai more eventful.
TIPS FOR MUSANDAM DIBBA
Choose the right weather to go to Dibba
Carry a camera that can take pictures both inside as well as outside the water level
Carry your passport; having a valid 6 months visa
Dhow Cruise seats are based on a first come first serve basis so make sure you reach the destination first.
Take care that you leave early as you get traffic on the way.
You can count on Musandam Dibba as one of nature's most beautiful destinations to be visited. Right from Hazar Mountain ranges to water sports Musandam Dibba is willing to offer you every bit of thing that would make your journey a memorable one. These Dhow cruises offer you an ample amount of food of international standard and cuisine. In a few words, one could say a simple and eventful day waiting for you.