Fishing trip in Dubai? Why not. After all, Dubai first started of as a coastal city that thrived mainly on fishing and pearl diving. Seeing the glitz and glamour of the city, we tend to forget that Dubai used to be a fishing city whose lifeline was dependent on the coastline. Though, this is not the story anymore, Dubai still has many coastal adventures, and fishing tours and trips that draw many tourists, who come to experience the peace and clear, blue waters.
Those who love deep sea fishing Dubai is the right place as it has dedicated tours that take people deep into the ocean for fishing. However, this is just one part, there are many other fishing adventures that you can take to experience the beautiful waters of Dubai.
1.Deep Sea Fishing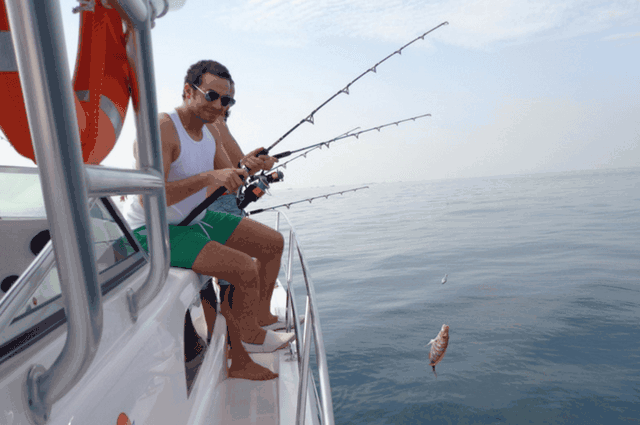 There are many tour companies that offer Deep Sea Fishing tours. In this, you are taken aboard a comfortable yacht into the deep parts of the ocean, where you can find fish species like Snappers, Kingfish, Cobia, Groupers, and Barracudas.
On the tour, there'll be two methods of fishing that will you be taught by their experts. The first technique is Bottom Fishing. In this, you will be provided with live bait like worms and squid. Then you throw in the fishing line and wait for the fish to bite. This requires patience, but you will end up catching a lot of fish.
The next method is the called Big Game Fishing. This is more like a sport where you have to try to catch the biggest fish. The tour experts will provide you with bait like rapalas and trolling lures. After you throw in the line, the boat starts moving around. The fast and big fish of the ocean are attracted by it and they bite. This is quite thrilling, as you can end up catching really big fishes.
2.Pearl Diving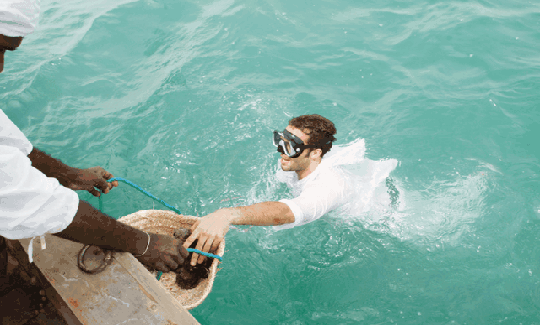 This was earlier the prime occupation of the Emirati people before the discovery of oil. Today, this is a popular tourist activity, which draws thousands of people each year. These professional tours are quite educational. You are taken to protected coves in traditional dhows that were used for pearl diving. Firstly, you are provided adequate training before you are allowed to dive. Then you dive to the ocean floor in search of oysters containing natural pearls. Though, this is a fun activity, you hardly ever find real pearls. It is more educational, and you end up having a lot fun diving for pearls.
3.Dhow Cruises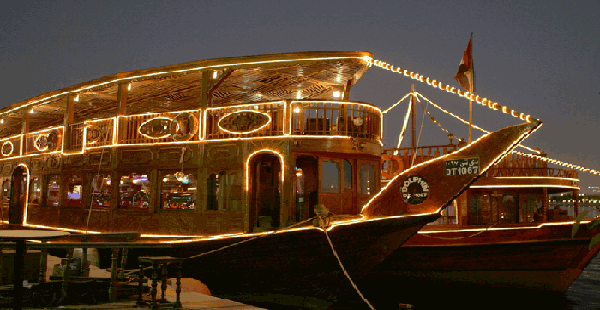 A Dhow Cruise is one of the best ways to enjoy the waters of Dubai Creek or Dubai Marina. It is also a dinner cruise in which you are taken aboard a traditional dhow boat. On arrival, you are served a welcome drink and served a buffet dinner full of delicious food. You are also provided entertainment in the form a dance show. Then, you can head to the top deck and take in amazing views of the waters and night-time Dubai. Though this does not involve fishing, it is still quite a popular water-based activities.
4.Yacht Cruises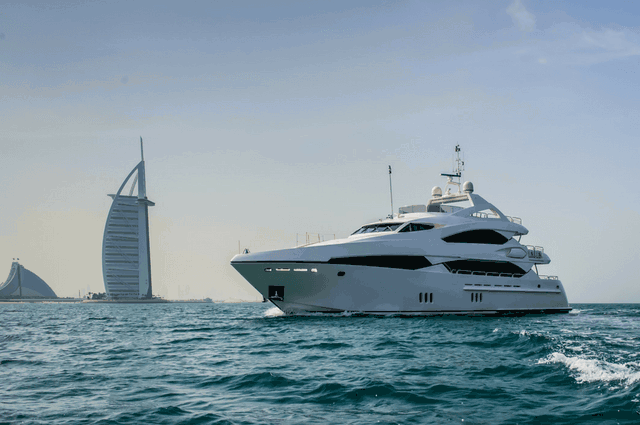 Yachts are quite popular in Dubai. They are a great way to enjoy the waters near Dubai. There are many yacht cruises where you are taken aboard the yachts into the sea. On the cruise, you are served delicious food, including salads and desserts, and the rest of the time, you can relax enjoying the views. Some tours also let you do fishing on their yacht cruises.
In Dubai fishing is a popular activity, and residents can obtain fishing permits for recreational fishing. These permits are valid throughout the year. Even for tourists, the fishing tour companies have to obtain a temporary fishing licenses for them.
There are many places that are perfect for a fishing trip in Dubai. These places are teeming with fishes. Also, Dubai's weather is great for fishing. In the winter, the fishes come closer to the shoreline for warmth, and during the warmer months, the deep sea is the place where you will find all the fishes. So, if you are planning a trip to Dubai, include a fishing trip in your tour's itinerary. You will have a great time.