Dubai has always surprised the world with its architectural marvels and unique ideas. The latest to add to this is the Queen Elizabeth 2 Floating Hotel. The famous Queen Elizabeth 2, which had crossed the Atlantic several times between 1969 and 2008, has finally settled at Dubai's Mina Rashid Port. Today, it does not sail but serves as a luxurious hotel with all the facilities and amenities you would find at any good and reputed hotel in Dubai. If you are planning to visit Dubai in the future, here we provide information on everything you need to know about Queen Elizabeth 2 Floating Hotel in Dubai.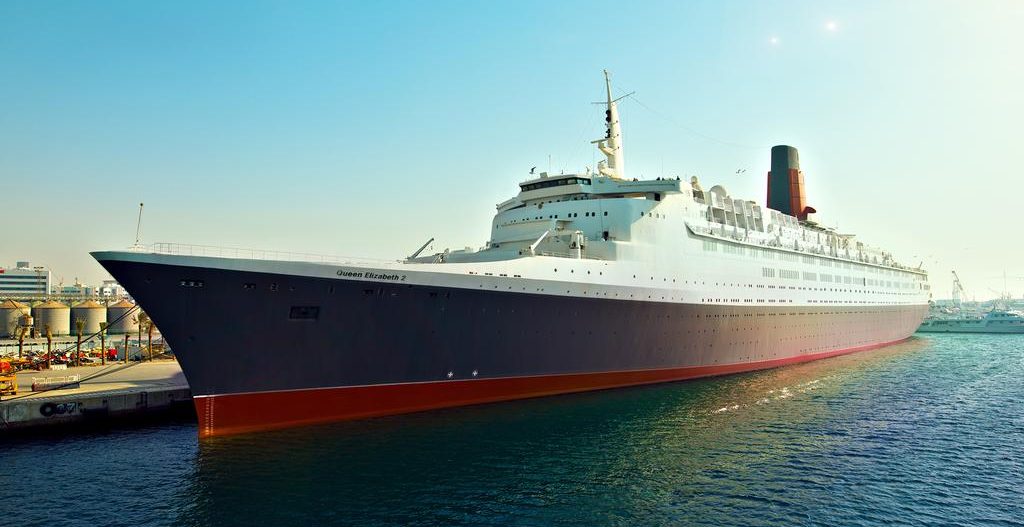 Queen Elizabeth 2 Floating Hotel :
1.Queen Elizabeth 2 : History
Before we get to know about this unique, brand new hotel in Dubai, let us peep into the history of this cruise ship. Queen Elizabeth 2 was the last oil-driven passenger ship when it started sailing in 1969. It took the ship just 5 days from the United Kingdom to the United States of America. During the 40 years of her career, QE2 completed 25 tour and 1400 voyages. She is believed to have carried 2.5 million passengers during her lifetime. Although the ship does not sail anymore, it is possible to enjoy this enormous and beautiful ship and revel in its history and luxury when you visit Dubai.
2.Queen Elizabeth 2 in Dubai
QE2 was bought in Dubai in 2010 at $100 million. It took almost 10 years and 2.7 million man-hours to renovate the ship. The best part is that the ship has been transformed into its full glory without changing too much of its original designs. The ship is home to 224 rooms and suites, a movie theatre, 13 bars and restaurants and a museum. In short, you can be assured that you would never be bored if you choose to stay at the QE2 Floating Hotel during your visit or holiday in Dubai.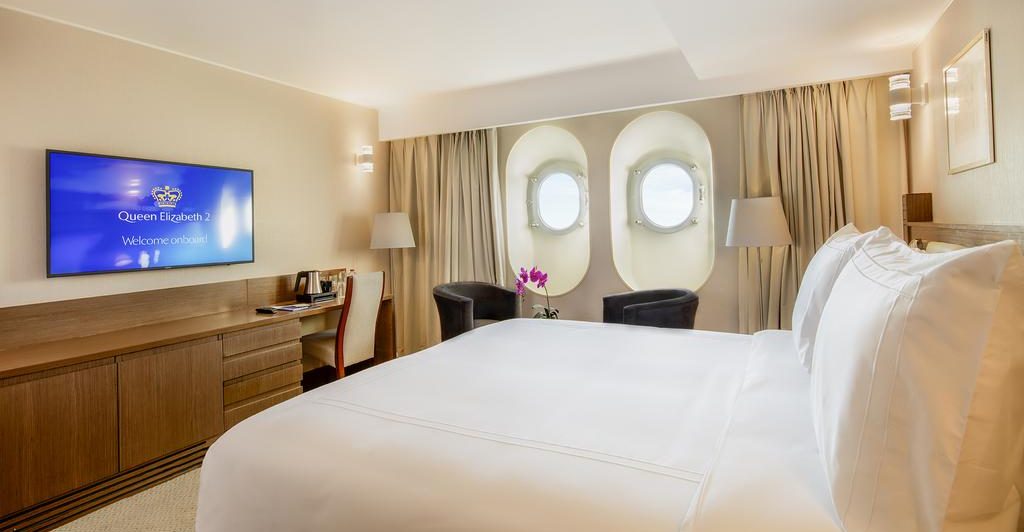 3.Rooms and Suites

The 224 rooms and suites have been divided into 13 categories, amongst which you can choose the room that suits your requirements and budget. From the cabin style room that measures 17m2 to the luxurious royal suites that measure 76 m2, you are spoilt with choices when it comes to picking a room. The rate for booking a room at the QE2 Hotel starts at AED 700 or $190.
4.Restaurants and Bars
Food lovers would be delighted to know that this floating hotel is home to 13 restaurants and bars. Most of these hotels have been refurbished keeping the original design and look intact. You would surely get the feel of the 20th century when you dine at one of the restaurants. Some of the restaurants and bars that you should definitely try during your stay include The Golden Lion, a typical English pub; The Pavilion, which would give you the stunning view of the Dubai Marina; The Chart Room, a stylish lounge bar; Yacht Club, which is perfect for your afternoon tea and the Grand Lounge, which is a cabaret restaurant. If you want to experience fine dining as it was done in Britain in 1969, reserve a table for yourself at The Queen's Grill.
5.Museum
The museum onboard is not too huge and can rather be called an exhibition. Through images, videos and interactive exhibits, you would get to know about the history of the ship, right from her origins in the 60s to her journey during the 40 years of her career.
6.Daily Tours

Even if you are not able to get a room for yourself on the QE2 Floating Hotel, you can explore the place through the tours that are conducted several times, every day. A guide would show you around the interiors of the ship, including the original rooms and the type of accommodation available onboard. You would also get to know about the history of the vessel during the tour. The ticket price for the tour is AED 170 and includes an AED 100 voucher which you can exchange for food and drinks at the inhouse bar and restaurant.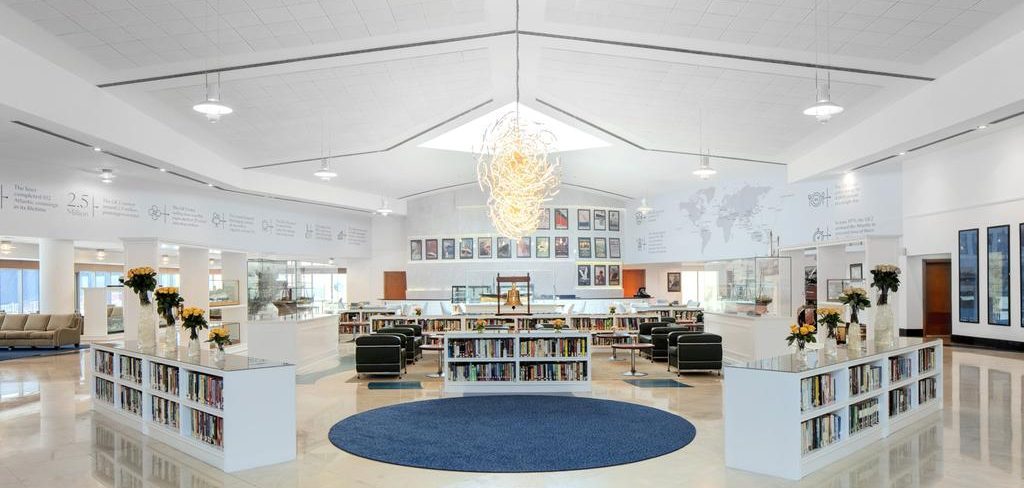 7.Facilities and Amenities

Apart from the comfortable rooms and restaurants serving delicious food, the QE2 has several other facilities and amenities that you should know about.
• You do not have to miss your daily dose of exercise just because you are in a ship. QE2 has a well-equipped gym that boasts of state-of-the-art equipment. There is also a 9-meter pool for those whose main exercise comes from swimming.
• Dubai is known to be a haven for shopping, and the QE2 would not disappoint. Head to the Dubai Duty Free Shopping Arcade onboard where you can buy electronics, jewellery, watches, confectionary, etc. In fact, you can buy tax-free goods at the arcade and collect them at the airport while leaving the city.
• Relax at the spa on the QE2 with a Balinese-style massage or a relaxing facial or may be a foot, scalp or eye sculpting massage. Whatever you choose, you would pampered and indulged like a royal.
• While staying at the QE2 hotel, you would never be bored as the floating hotel has a theatre that showcases local and international entertainment, art and culture.
The Queen Elizabeth 2 Floating Hotel brims with possibilities and a luxurious stay. All you need to do is book yourself a room so that you can stay at this unique hotel when the ship has a grand opening in October 2019.