Dubai has been known to create the unknown, unimaginable and creative masterpieces for the world. One such magnum opus is Dubai Marina. Dubai Marina is an artificial canal city created along a 3mk stretch along the Persian Gulf coastline. While a part of it is still under construction, once the entire construction is completed, it is expected to accommodate over 1,20,0000 people in it villas and tall residential towers. Besides the permanent residences, there are various state of the art hotels to accommodate tourists in unparallel luxury.
Here's a list of the best hotels in Dubai marina, that you must checkout while booking your stay and exploring the Dubai Marina.
1.Tamani Marina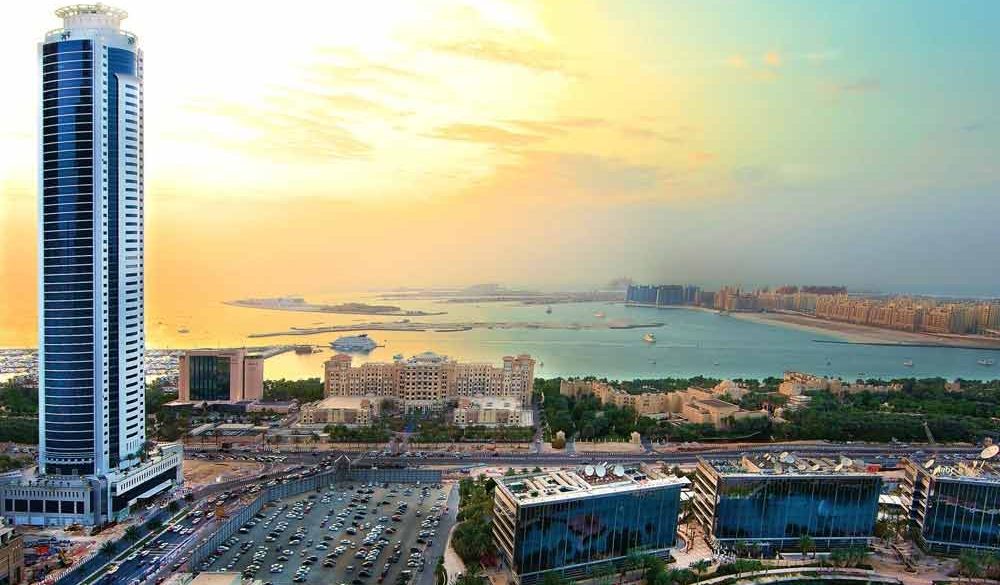 Offering magnificent views of Palm Jumeirah and Dubai marina, the Tamani Marina offers classic and full of style accommodations of over 244 rooms. The hotel is designed keeping the mind the business and family stays of tourists. Each room of the hotel boasts of rich Arabian culture and the décor has a distinctive Arabian calligraphy.
This 55 storey sky scraper is a perfect place to relax after an exciting day in Dubai. The location of the hotel is in a close proximity of many major attractions of Dubai and getting a taxi or reaching a metro station won't take more than 5 minutes. The hotel also includes a health and fitness club, indoor and outdoor swimming pool, restaurant with children activity area, a special ladies floor dedicated to only ladies, and a host of other entertainment and leisure facilities.
Book a Room:
Tamani Marina Hotel and Hotel Apartments (Deluxe Hotel Apartment Classification and 2 Star Hotels)
Dubai, United Arab Emirates
P.O Box: 215855
Telephone+971 4 318 3888
Fax +971 4 318 3889
2.The Address, Dubai Marina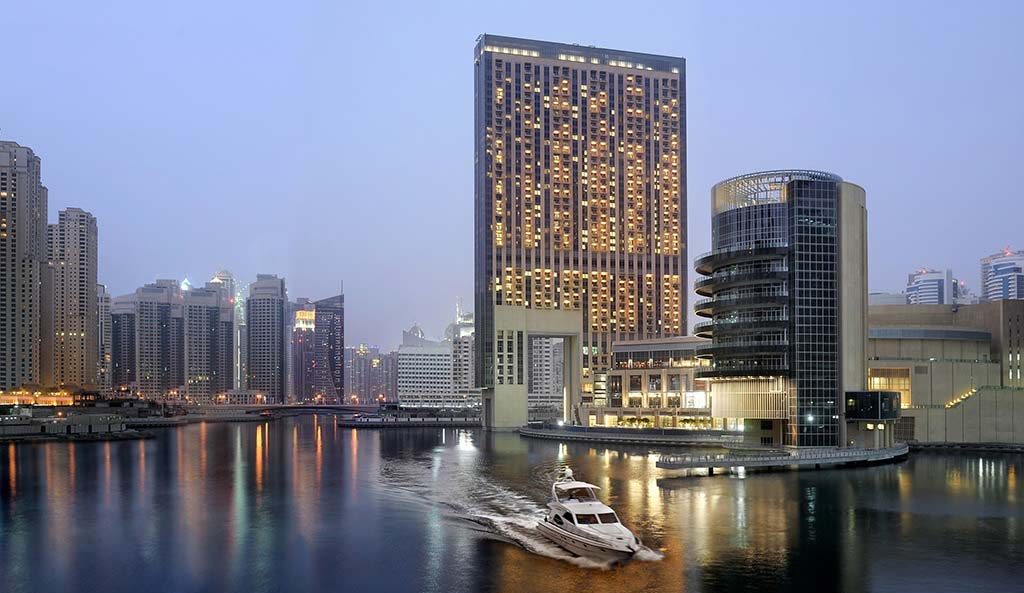 Designed with a view to give the guest a tranquil feel and encourage them to unwind amidst the fine furnishing and relaxing décor, the Address Marina boasts of 200 designer rooms and suites offering an ideal balance of luxury and elegance. Every single room is furnished with handpicked accessories for utmost comfort. The room boasts of an unbelievable view of Dubai Marina, and is a perfect place to stay.
The dining and recreational facilities also speak of opulence in its own right. The dining experience starting from breakfast to dinner is meant to ensure the guests savor both the ambiance and the food. The spa and recreational facilities is equipped with state of art comfort and ensures your time at the spa is the most relaxing and allows you to free your mind from all the stress. The hotels offer many discounts for stay and spa facilities.
Book a Room:
Dubai Marina
P.O. Box 32923, Dubai, UAE
GPS Location: 25.07732, 55.140379
T: +971 4 4367777
F: +971 4 4367788
dubaimarina@theaddress.com
3.City Premier Marina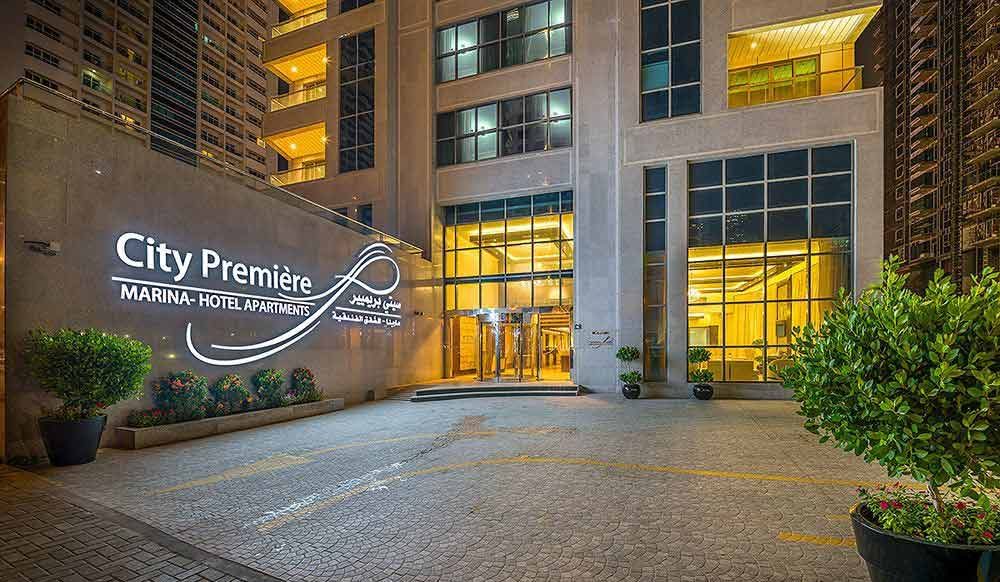 A 34 storey luxury service apartment complimenting the unique and distinctive lifestyle of Dubai Marina, the City Premier Marina is a landmark for comfort and luxury. The hotel is located at a close proximity to the all the trade and business centers along with the major city attractions. Giving a luxury home away from home feel, these apartments are equipped with all world class amenities to provide you with utmost comfort.
Every room boasts of a panoramic view of the city and offers an ideal environment to distress and relax. Various other leisure activities and facilities such as a world class spa and wellness area along with a sauna equipped fitness centre and a steam room makes for a stay with ultimate comfort.
Book a Room:
City Premiere Marina Hotel Apartment
Dubai Marina, P.O Box 27372
Dubai, UAE
Tel: +971 4 436 4444
Fax: +971 4 436 4445
4.Radisson Blu Marina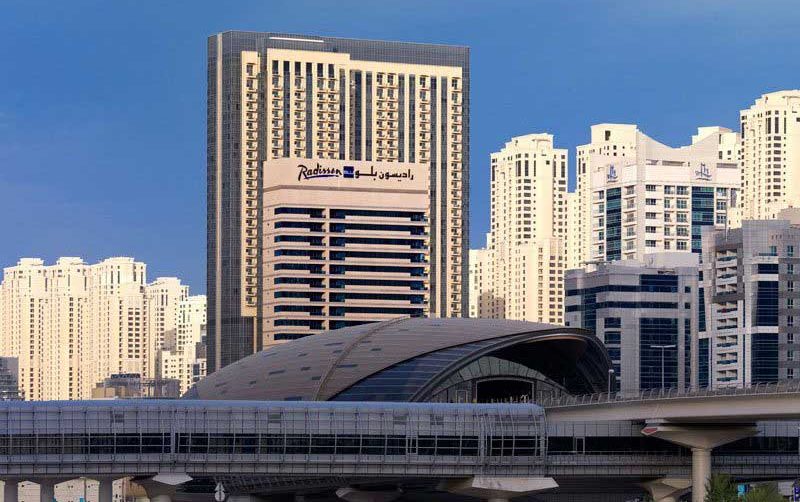 Ensuring all the comforts of home and a feel of unparallel luxury, the Radisson Blu residences at Dubai Marina offers opulent accommodations to its guests. Having private balconies with majestic views of the city, Radisson Blu beckons you for a luxury stay and a fine dining experience with all kinds of Asian and Italian cuisine. Every room at Radisson Blu is equipped with modern kitchenettes, and high speed wireless internet.
The location is at a walking distance from Marina mall and the Jumeirah beach and boasts of all modern amenities that makes it a distinctive destination. A fitness centre fully equipped with all modern machines along with a swimming pool for adults and a separate children's pool. This luxury hotel with 152 rooms is an ideal place to stay when in Dubai.
Book a Room:
THE RADISSON BLU RESIDENCE, DUBAI MARINA
Plot 392-269 Street K
P.O. Box 73029
Dubai Marina
Dubai, United Arab Emirates
Tel: +971 4 4355000
Fax: +971 4 4308559
Email: info.marina.dubai@radissonblu.com
5.Movenpick Hotel Jumeirah Lakes Towers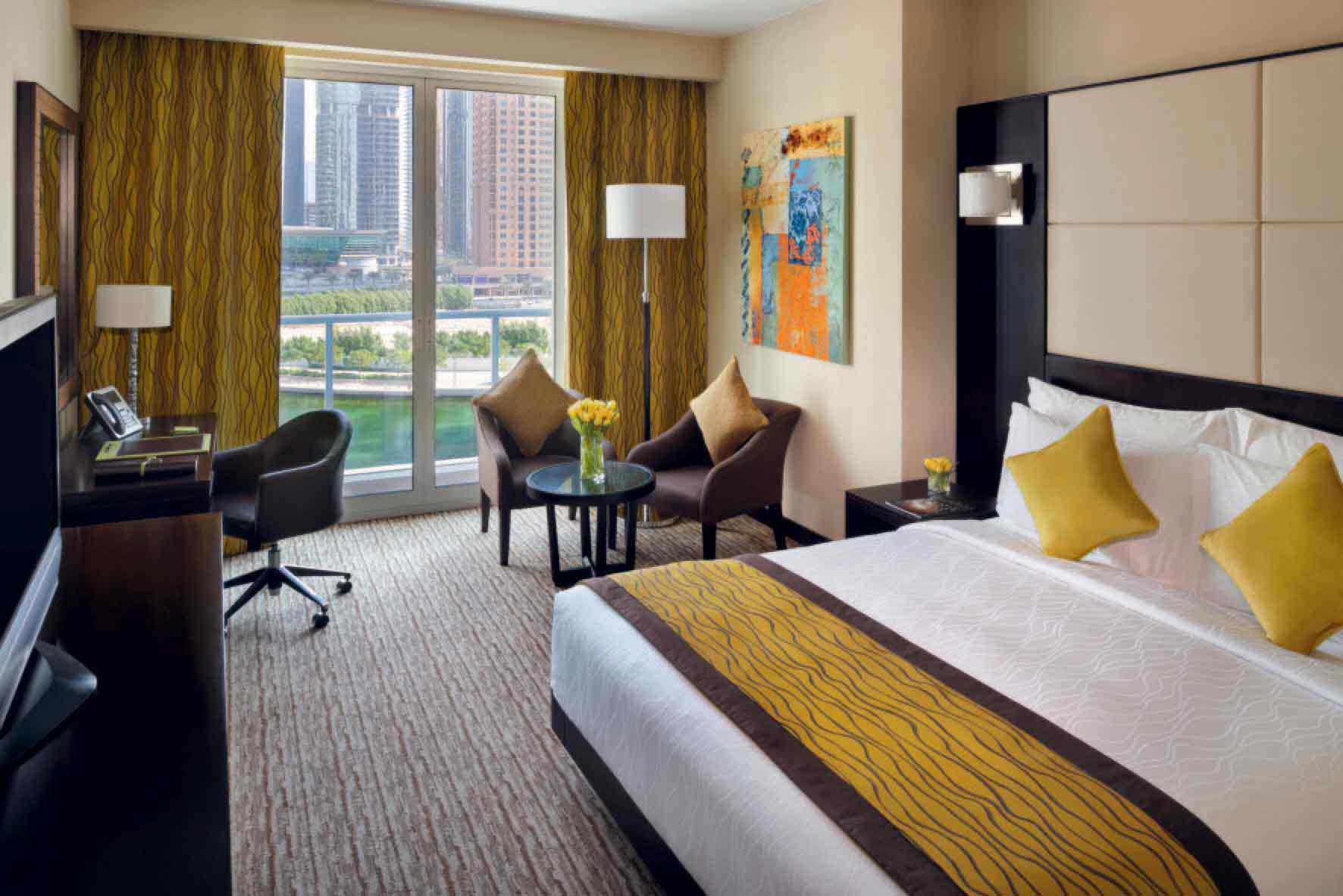 Known as a family friendly hotel, the Movenpick Hotel Jumeirah Lakes Towers boasts of all comfort and luxury amenities you need to spend your vacation with family or relax while on a business trip to Dubai. The hotel boasts of a prime location with the Dubai Marina mall, Montgomerie golf club and the beach mall located at walk able distances. Hotel features three multi cuisine restaurants with impeccable service and a health club with all modern equipments.
Movenpick Hotel Jumeirah Lakes Towers boasts of free Wi-Fi and outdoor state of the art pool for its guests and ensures that all of its 168 rooms offer exceptional comfort to its guests. Each of its rooms offer free Wi-Fi, deep soaking bath tubs, free wire line internet, and iPod docks along with the standard services like minibars, babysitting etc.
Book your Room:
Mövenpick Hotel Jumeirah Lakes Towers
Cluster A – Jumeirah Lakes Towers
Dubai, United Arab Emirates
+971 4 438 0000
Email: hotel.jumeirahlakestowers@moevenpick.com
Once the construction gets completed, Dubai Marina is going to be another feather in the cap of Dubai. The sprawling public spaces, plush residences and the mega entertainment centers offer the tourists and the locals of Dubai another place to enjoy and be proud of.