Deluged in an atmosphere of uber classiness and distinctiveness, Dubai is a city of delights with something for everyone. We've pumped this to-do list with some amazing options to experience the emirate in the best of ways. If you miss out on these interesting pursuits, you're pretty much sure to miss the very essence of visiting this marvelous Middle Eastern city.
1. Wander along the charming souks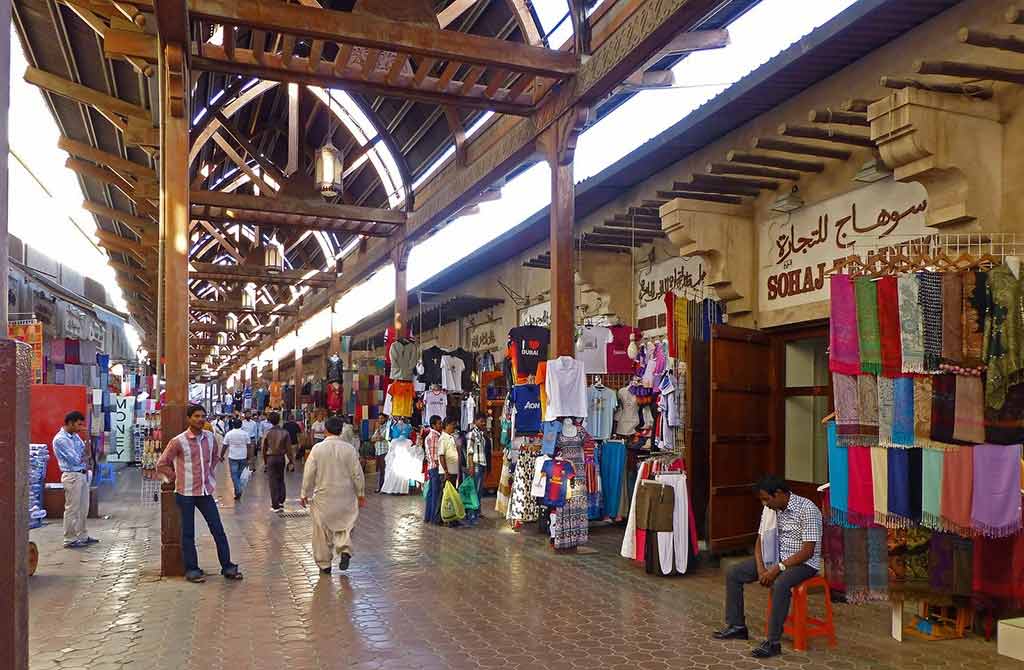 The Arabian traditional markets are called souks, which are genuinely the heart and soul of Dubai's centuries-old trading practices. See heaps of gold at the aptly named Gold Souk in Deira or feast your senses at aromatic spice souk or sharpen your bargaining skills as you pick up some great souvenirs, numerous bric-a-brac, and wonderful one-offs from a trove of shops and boutiques that line Bur Dubai's textile souk, lying in proximity to Dubai Creek.
2. Soak up the classic splendor of Bastakiya Quarter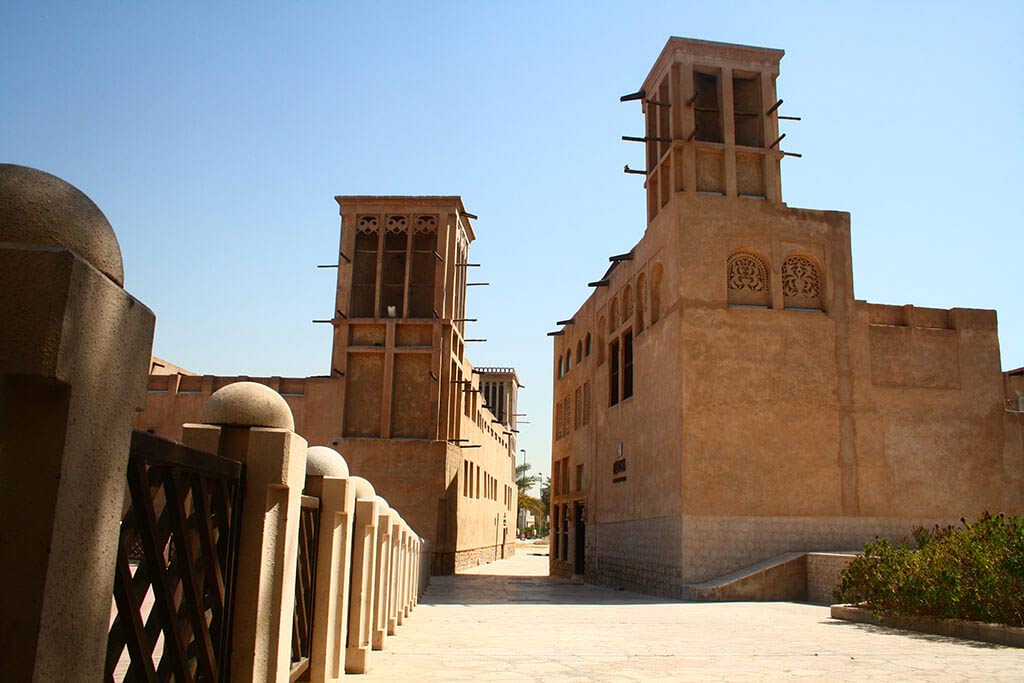 Visit the quaint Bastakiya Quarter in Old Dubai to walk back in time. A maze of pedestrianized labyrinths with numerous art galleries, museums, and beautifully restored old buildings featuring amazing wind towers draws back many visitors to this fascinating heritage site. Nearby are attractions like Dubai Museum and Sheik Mohammed Centre for Cultural Understanding, which should be definitely on the list of must-sees if you're a culture lover or history buff.
3. See Dubai from 'At the Top'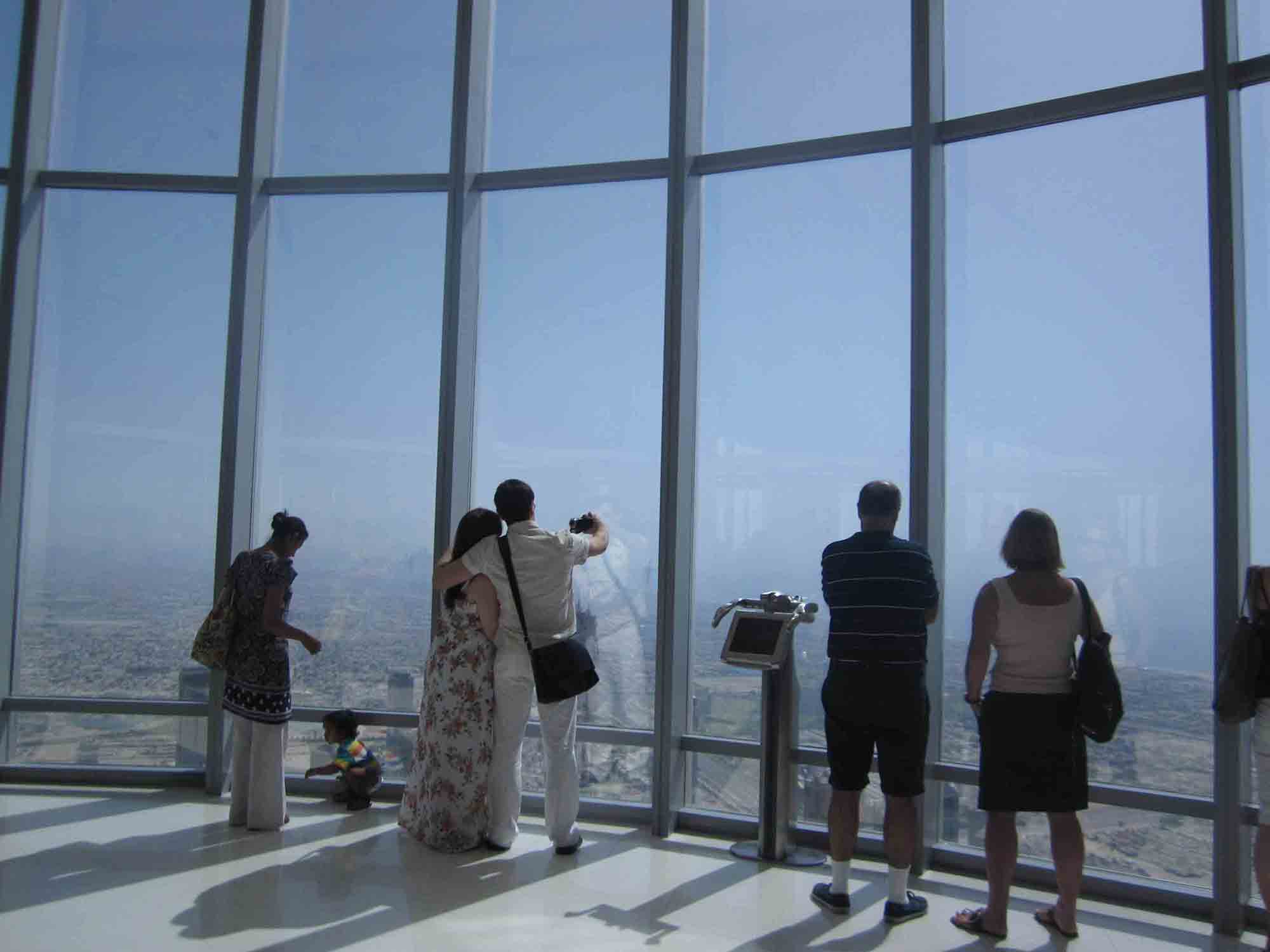 Enter the world's tallest building, Burj Khalifa through Dubai Mall and catch the fastest elevator to reach its 124th floor, where you can treat your eyes with the Dubai's panoramic sights from At the Top  Observatory.
If you love admiring the city from top, take a unique view of both Old and New Dubai from Dubai Frame.
4. Explore Downtown Dubai in Dubai Trolley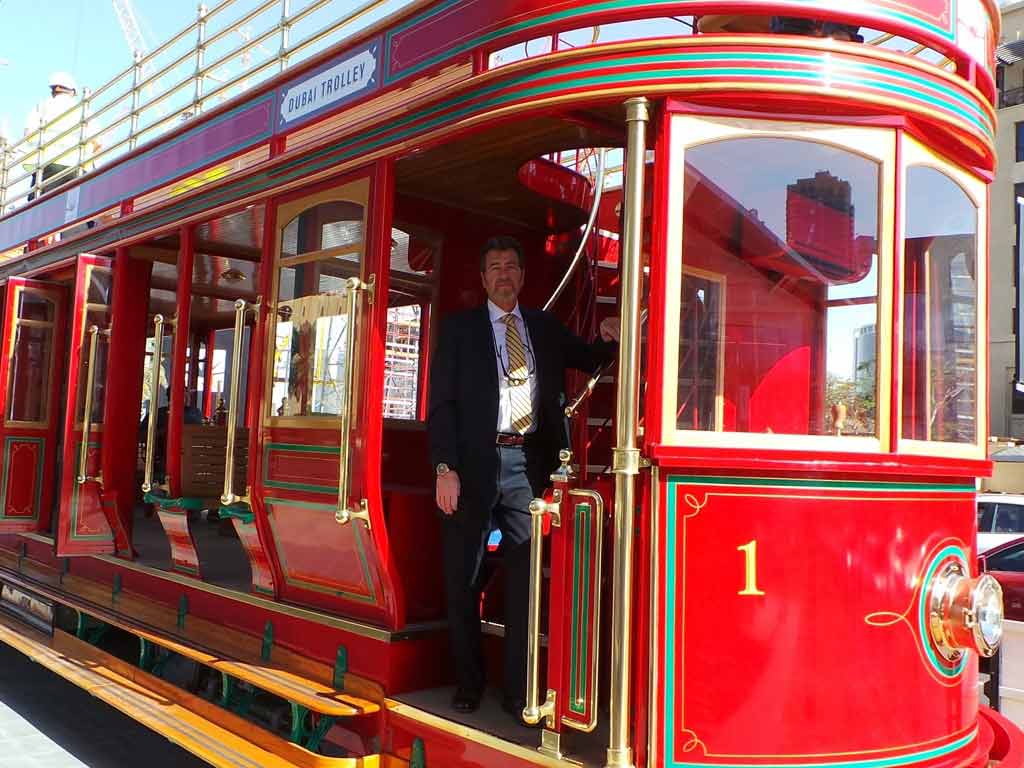 Hop on the vintage –style Dubai Trolley to get around the Dubai's trendiest neighborhood. Covering almost the entire of Downtown Dubai, this upbeat trolley in a splendid combination of red and golden colors will ride you through some of the gorgeous sights of Dubai, mainly, Burj Khalifa, Souk Al Bahar, Dubai Mall, Dancing Fountain, and Mohammed Bin Rashid Boulevard. What's more intriguing about this unique transportation, exclusively designed for Emaar, is that it's the world's first trolley system to be completely powered by hydrogen.
5. Go Ice Skating at Dubai Ice Rink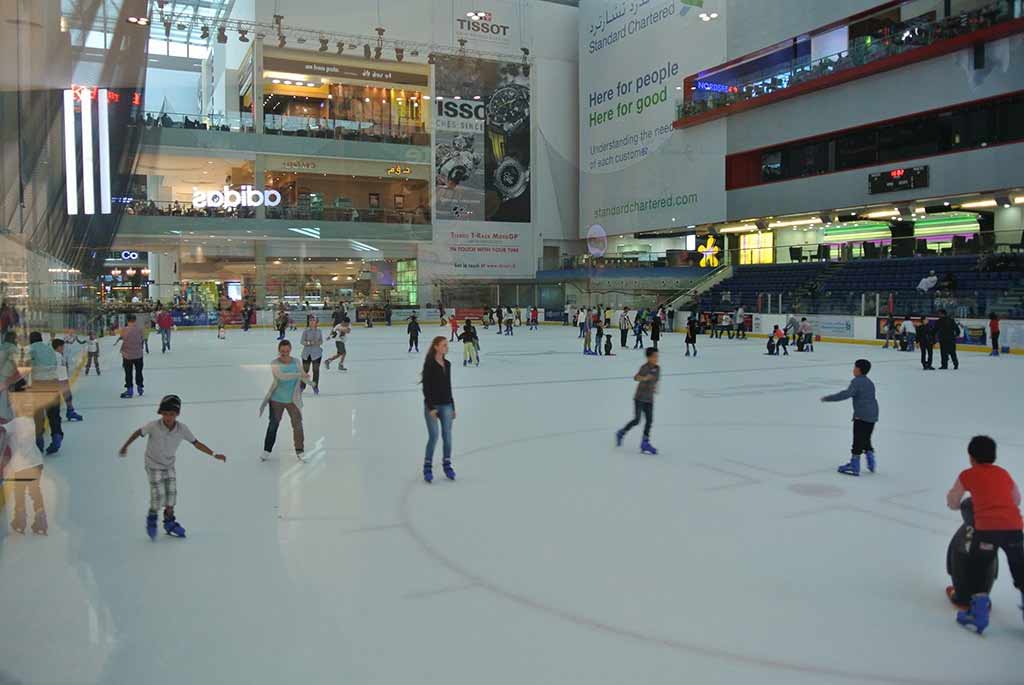 Dubai Ice Rink is a perfect location to enjoy a spin on the chilling ice, regardless of whether you visit Dubai in summer or winter. Set on the grounds of the classy Dubai Mall, this massive facility is hugely popular among both professional skaters and visitors who wish to ice skate for added thrill.
6. Dive into Dubai Aquarium and Underwater Zoo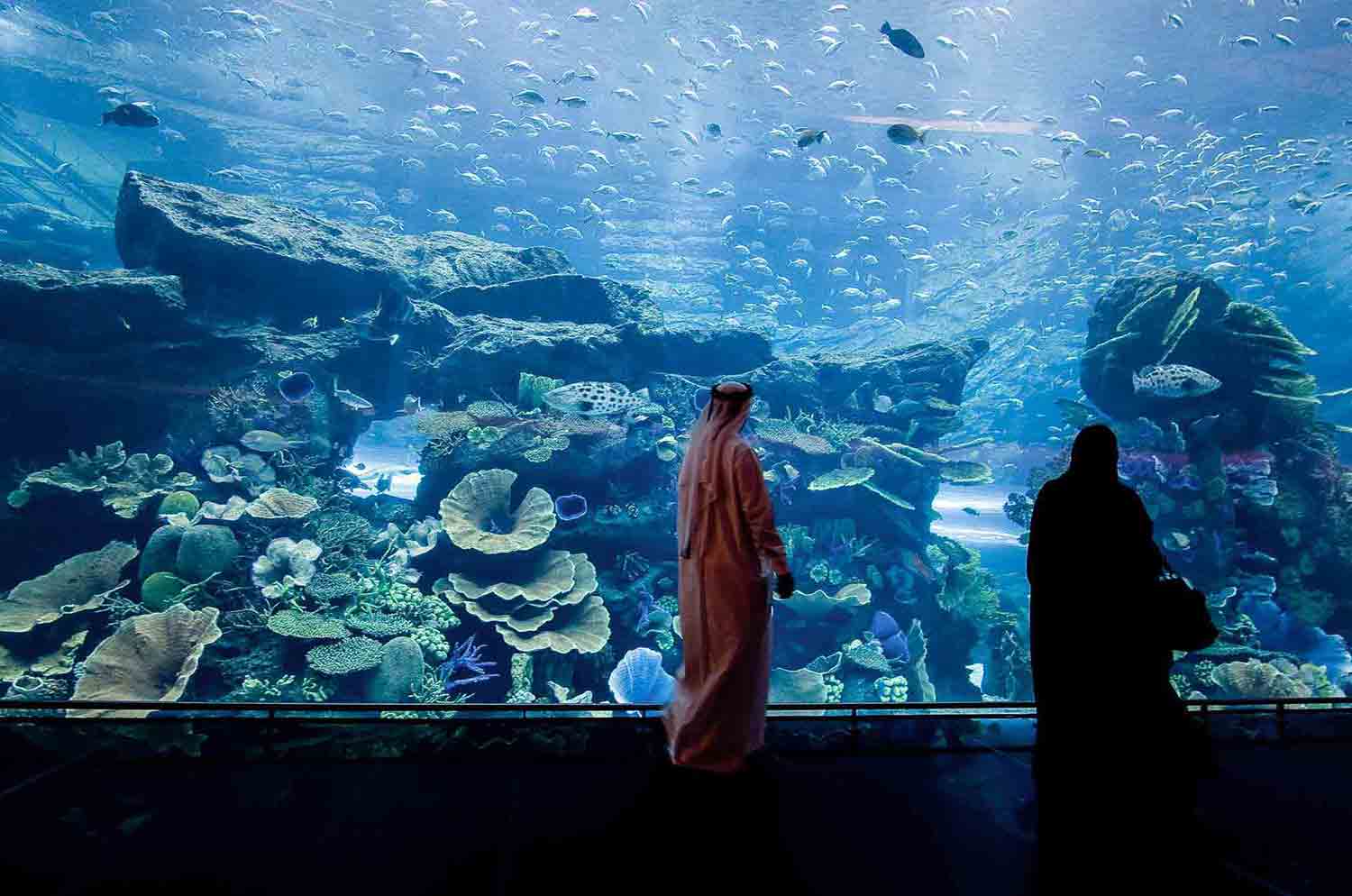 Over 10 million liters of water filled with stingrays, sand tiger shark rays, and more view for your attention at the Dubai Aquarium and Underwater Zoo within Dubai Mall. It is home to one of the world's biggest tanks as well as the acrylic viewing panel measuring 32.8m wide and 8.3m high. Beguilingly lose yourself in the fascinating diversity of sea life, as you enjoy underwater cage snorkeling, take a ride in a glass-bottom boat or simply walk along the glass tunnel and see several aquatic animals like giant catfish, piranha, otters etc. up-close.
7. Enjoy Finest Shopping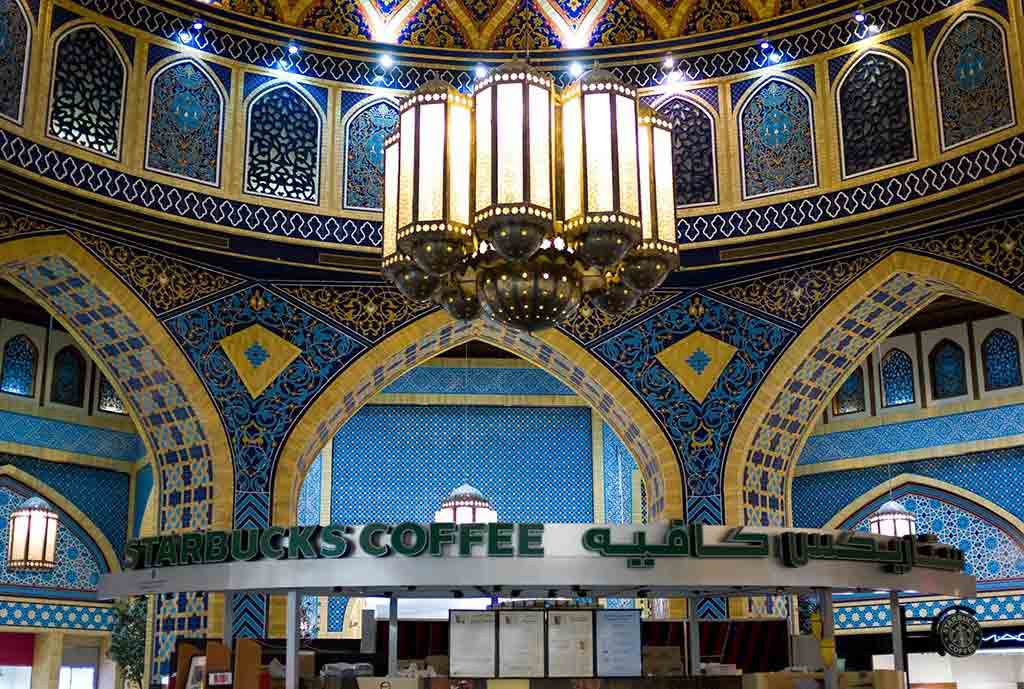 Famous for its blend of traditional and most contemporary shopping options, Dubai is top on the list of best destinations that offer incredible shopping vacation in the Middle East. With all the world renowned brands you'd expect and beyond, the emirate's malls and shopping centers including Dubai Mall, Mall of the Emirates, Deira City Centre, Burjuman Centre, Al Ghurair Mall, and Ibn Batutta Mall are packed to rim with exceptional shopping, entertainment, and dining facilities. Come here during the one-month long Dubai Shopping Festival (DSF) in January-February to grab unbelievable shopping deals.
8. Dine at an Iconic Location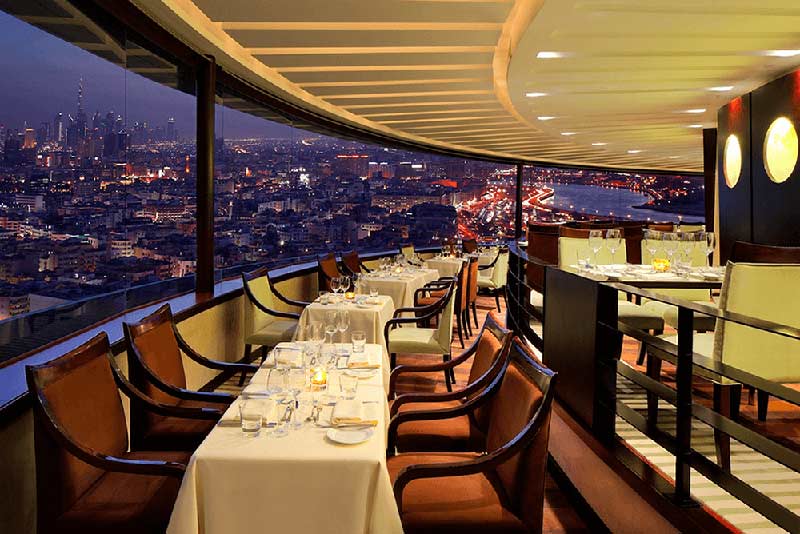 Incredible diversity in Dubai's culinary scene not only applies to its gastronomic specialties (most of which are headed by celebrity chefs), but also to its enchanting setting. From dining in Al Dawaar Revolving Restaurant in Hyatt Regency or feasting over the views of stunning Dubai skyline at Burj Al Arab / Burj Khalifa to enjoying mesmerizing underwater dining within Atlantis' Ossiano, Dubai has abundance of choices if you wish to taste something that is cooked to perfection and served with a unique flair.
9. Cool it off at Ski Dubai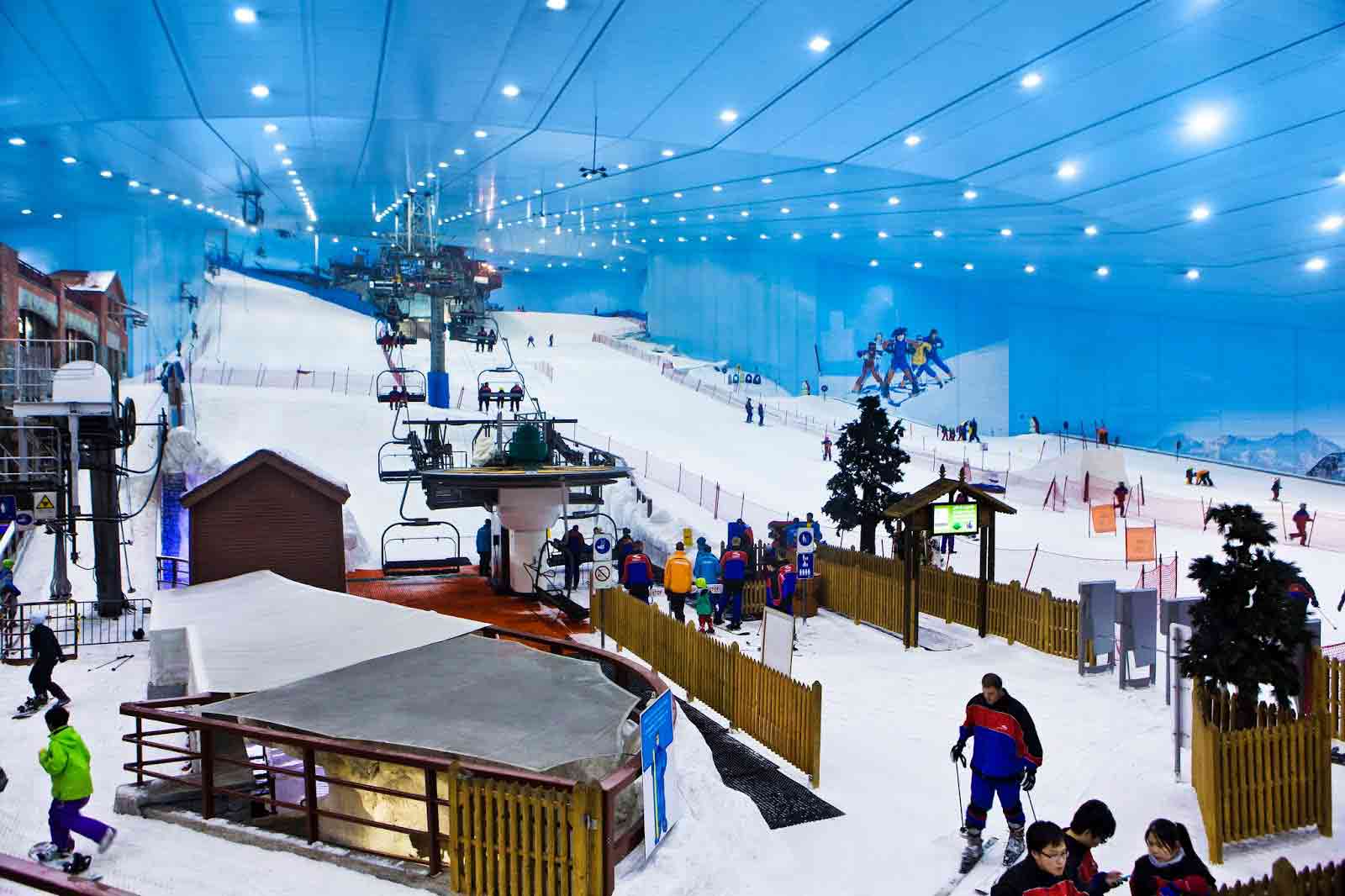 No visit to Dubai is complete without enjoying several thrilling alpine activities at Mall of Emirate's Ski Dubai, which is the Middle East's first indoor ski resort. This massive facility is covered with real snow all throughout the year, and many attractions including 5 unique runs, freestyle zones, Snow Bullet, Penguin Encounter etc. form part of this captivatingly chilling zone.
10. Dinner Cruise on the Dubai Creek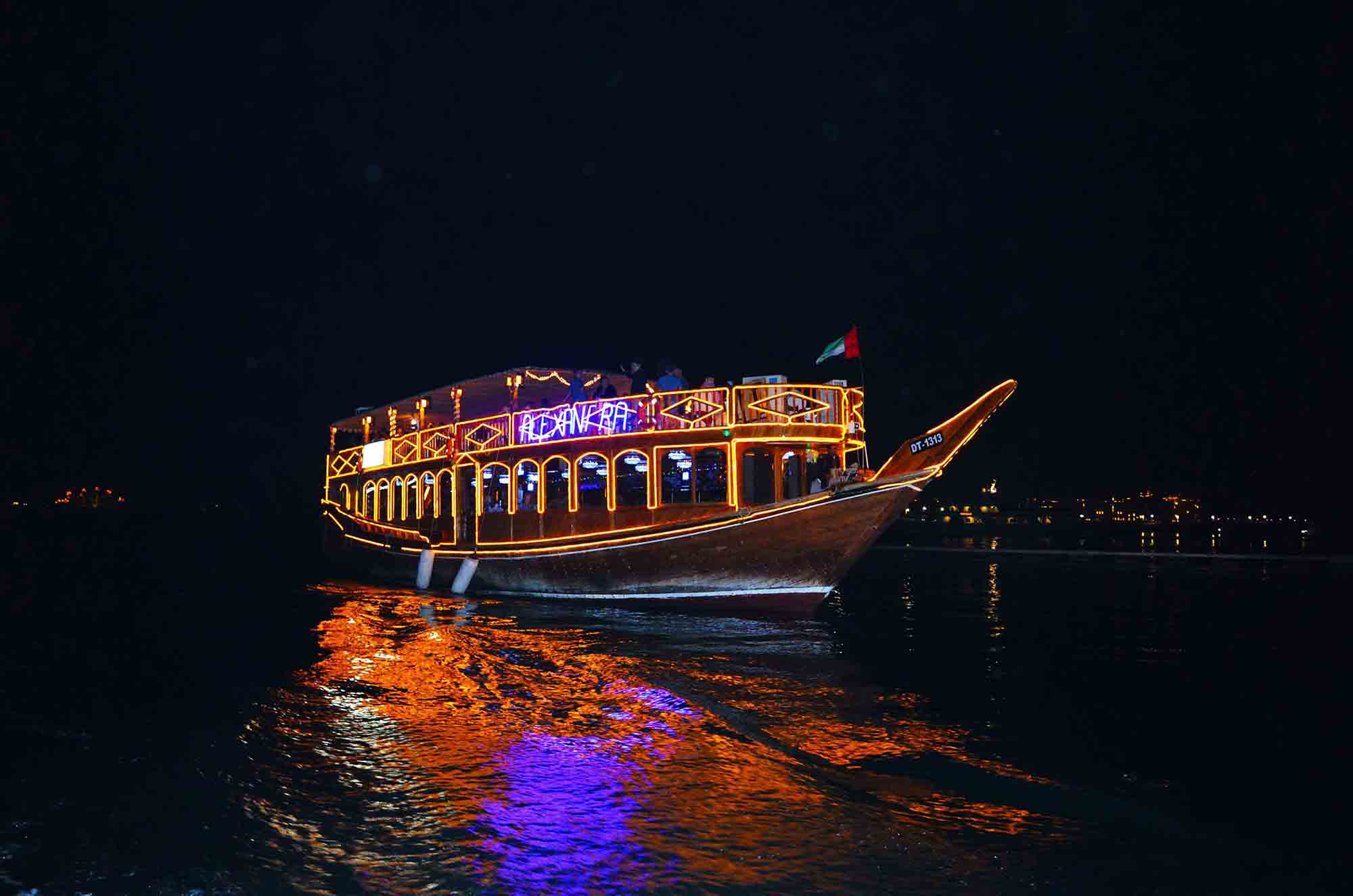 There is no doubt that Dubai is charming by day, but it's even more captivating by night when the architecture marvels dotting the banks of the historic Dubai Creek glow and mirror on its placid waters. Two-hour cruise in a traditionally decorated Arabian dhow with dinner served aboard is probably the best way to enjoy Dubai's entrancing allure after the sun set.
11. Picnic in Creek Park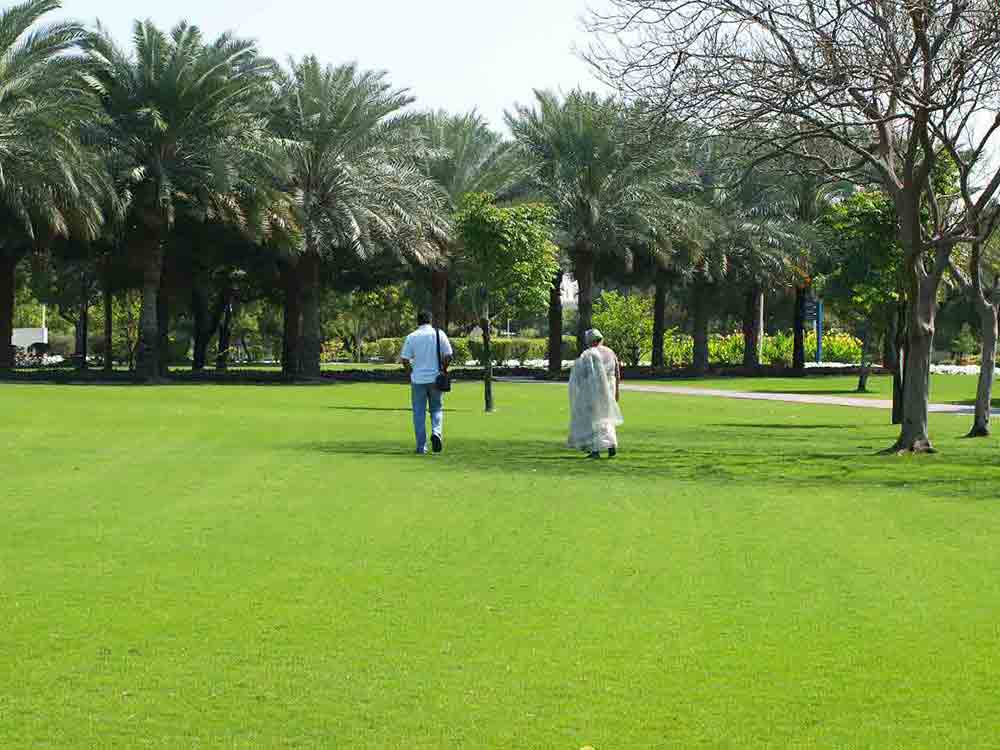 Offering a serene ambience against the backdrop of the charming Dubai Creek, Creek Park calls for a relaxing excursion in the midst of the bustling city. Besides attractions like Dubai Dolphinarium and Bird Park, it includes well-manicured green spaces with a row of trees, fountains, and excellent sport facilities featuring exclusive kids' play area, cable car rides, horse / camel riding, rental bikes, and train rides. There are cafes, restaurants and barbeque stands too across the park, should you like to spend here an enthralling day that is wonderfully laid-back or even choke full of activities and could also visit some of beach resort in Dubai .
12. Explore the magnificence of Palm Jumeirah by Yacht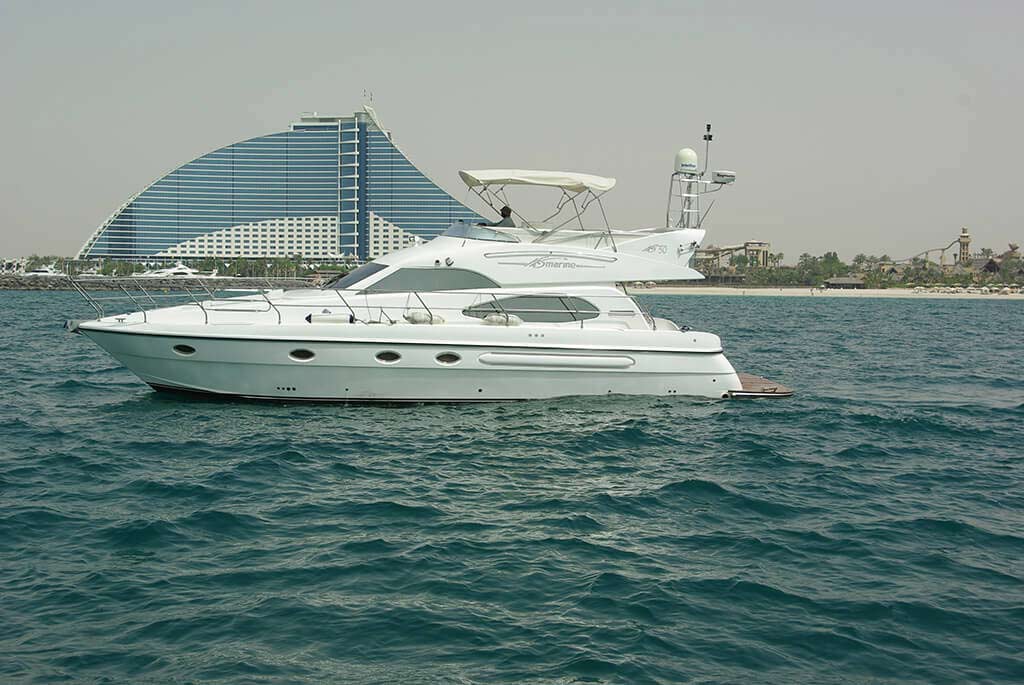 Take a luxury yacht to cruise along the gleaming waters of Palm Jumeirah, which will provide you with unparalleled views of Dubai's stunning attractions such as Burj Al Arab, Atlantis, The Palm, Madinat Jumeirah etc. Whether you're looking for a peaceful seclusion or wish to throw an intimate get-together in a stunning locale, hiring a premium yacht is sure to enrich your vacation experience in Dubai.
13. Go for a bicycle ride or leisurely stroll along the Dubai Marina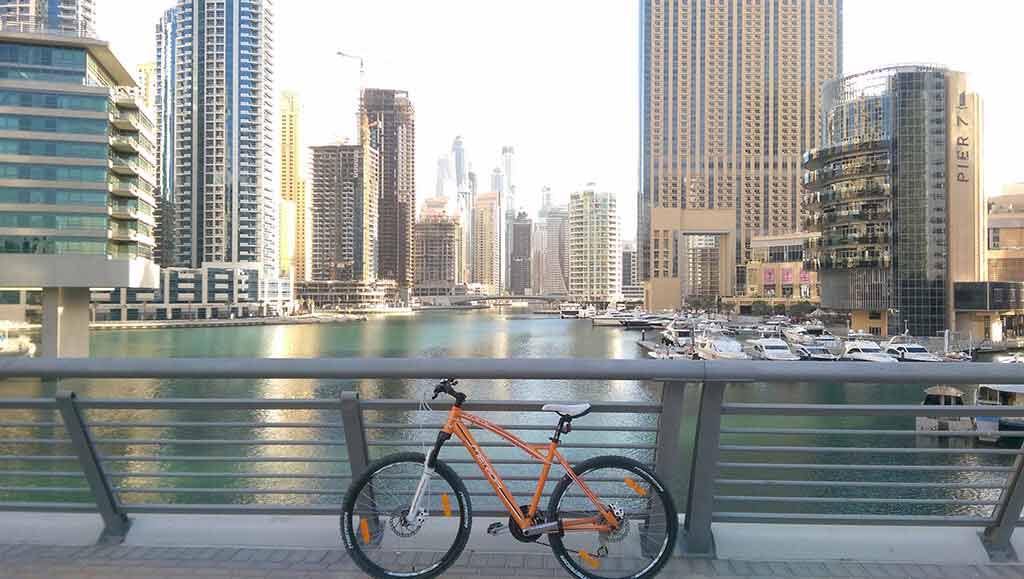 Channel the Dubai's ultra-modern vibe and marvel at its astounding skyline as you stroll along the fully pedestrianized Dubai Marina Walk region, placed along a striking waterfront location. For an experience like no other, you can also rent a bike to explore and absorb the beauty of Dubai Marina.
14. Go for a Desert Safari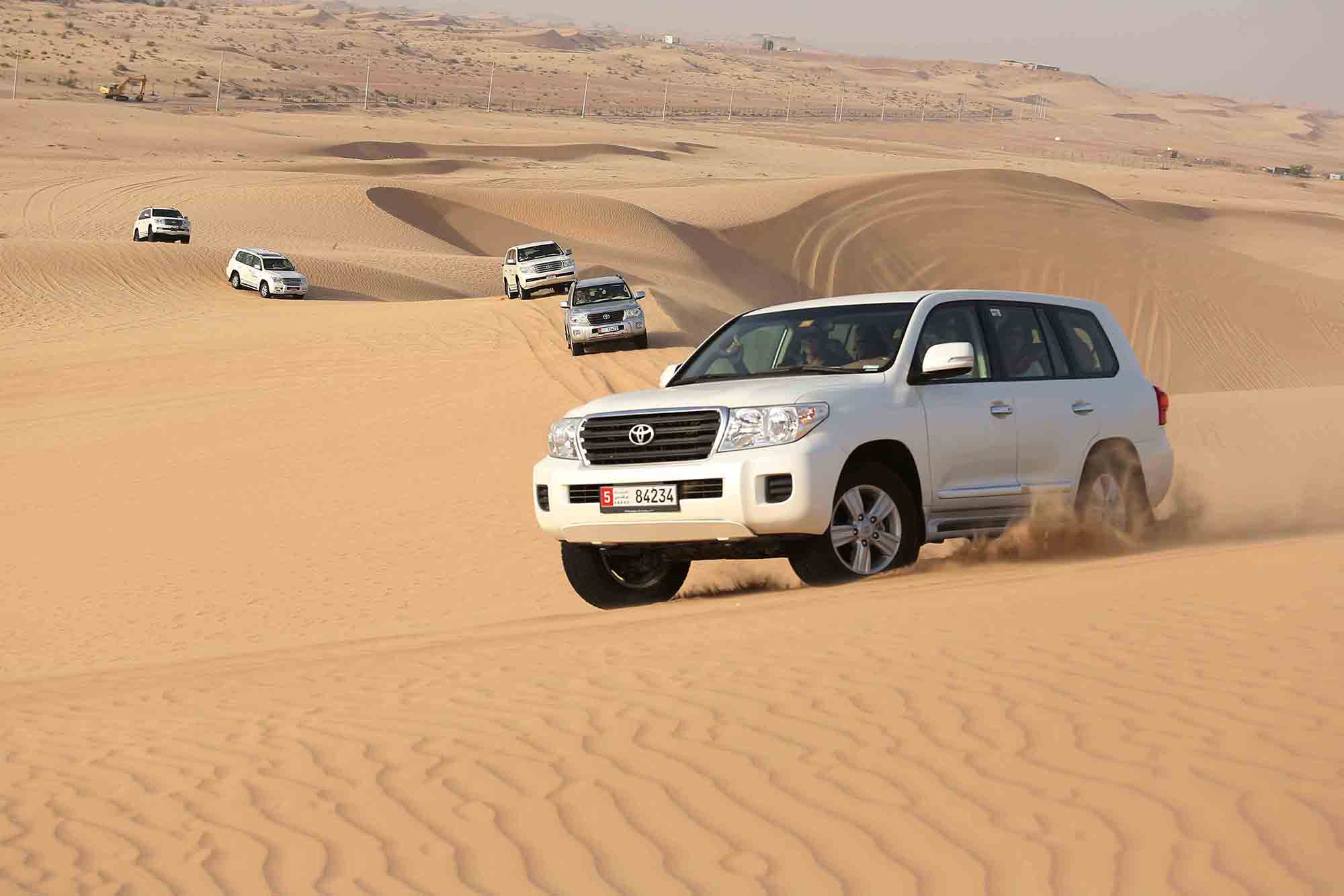 Dubai is a city of astonishing contrasts which clearly indicates that it's far more than its ritzy structures as well as mash-ups of exemplary shopping and entertainment choices. Take a Dubai desert safari to discover the rustic charm and unravel the mysteriousness of the boundlessly compelling sand dunes that encircle the city.
15. See Arabian Wolves and Siberian Tigers at Dubai Zoo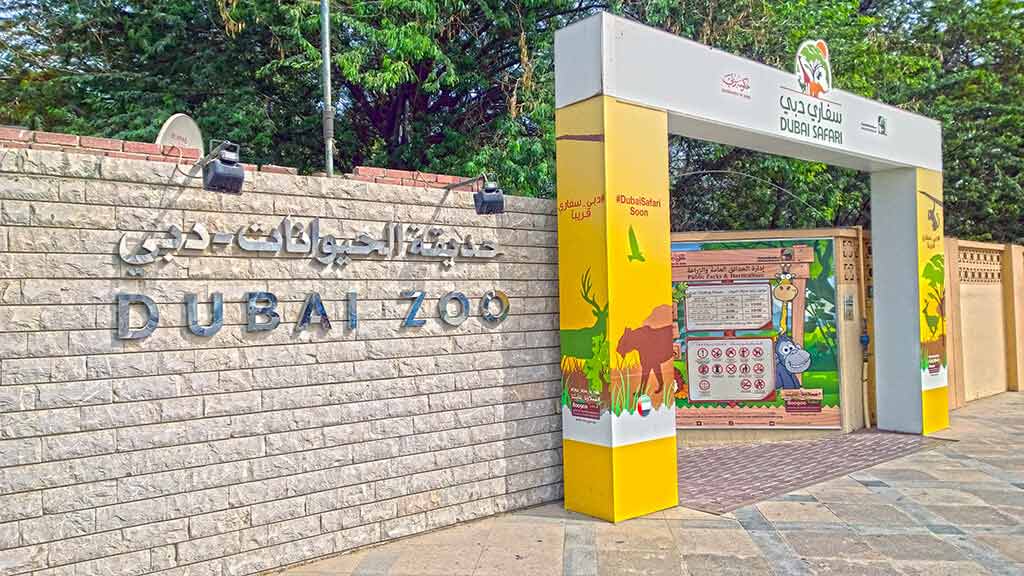 Dubai Zoo is the oldest of its kind not only in the country but also in the whole of Arabian Peninsula. Credited to be the first Arabian Zoo to rear Chimpanzee as well as Gordon's wild cat, it also shelters over 200 rare animal species including Siberian tiger, Bengal Tigers, grey wolf plus more than 400 reptile specialties.
16. Experience ultimate amusement park experience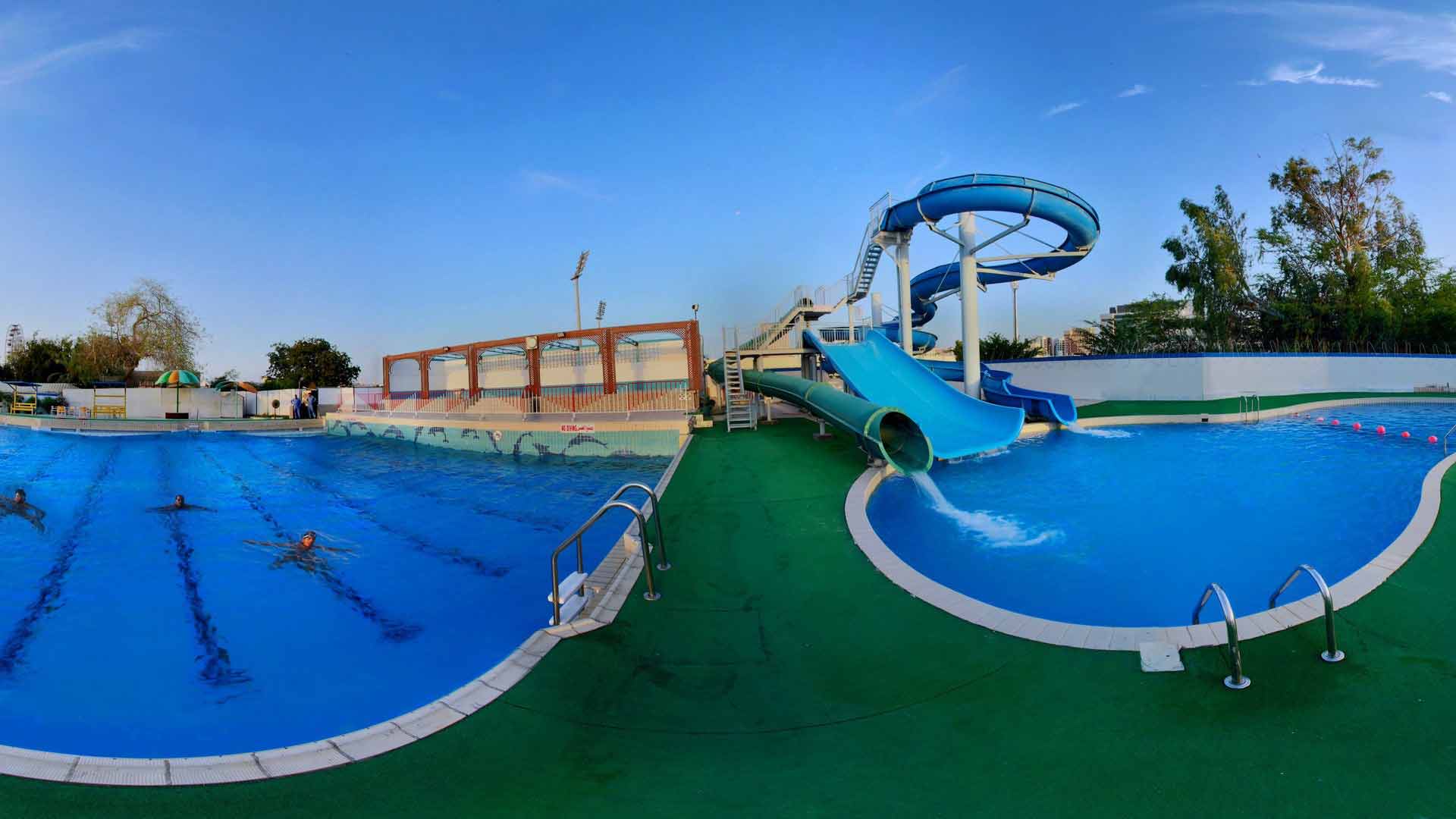 Dubai boasts a plethora of leisure attractions to cater to every age and thrill levels. So be sure to spend a day at some of its best water amusement parks including Aquaventure, Wild Wadi Water Theme Park, Wonderland Water and Theme Park, Al Nasr Leisureland etc. – all featuring a host of thrilling rides, slides, games and other fun attractions.
17. Indulge in something unique and daring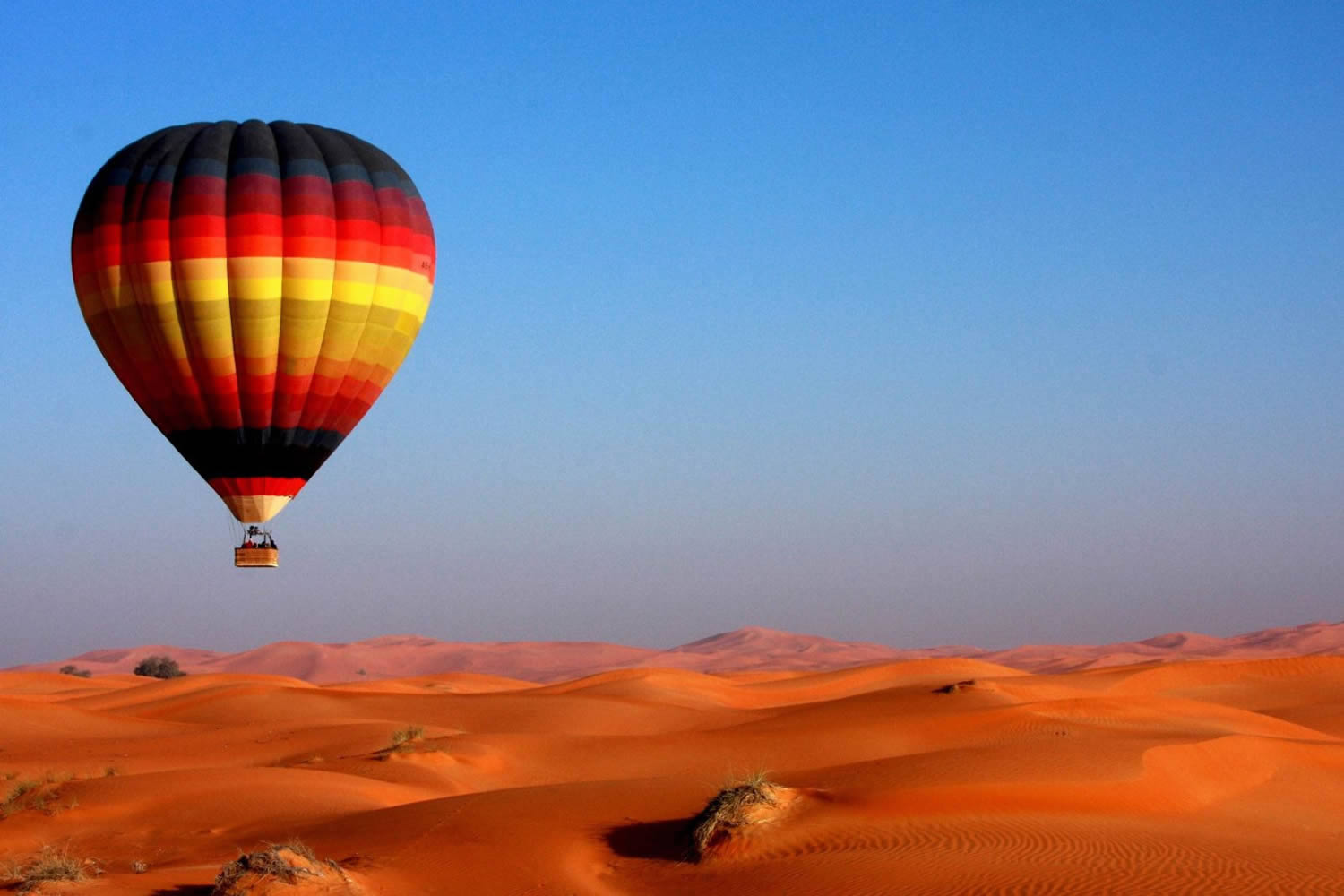 In a place as advanced as Dubai, there is quite a lot to indulge in that is not just restricted to sightseeing, photographic opportunities, and shopping. As an epicenter of best in class adventure pursuits, Dubai also offers ample opportunities to deliver required adrenaline kicks for those who want to try something unusual and extraordinary. Book a sea plane or helicopter tour or float in a hot air balloon or even participate in some spine chilling activities like Sky Diving and Bungee Jumping; you'll be obviously spoilt for choices in Dubai.
18. Take a short excursion to Hatta Heritage Village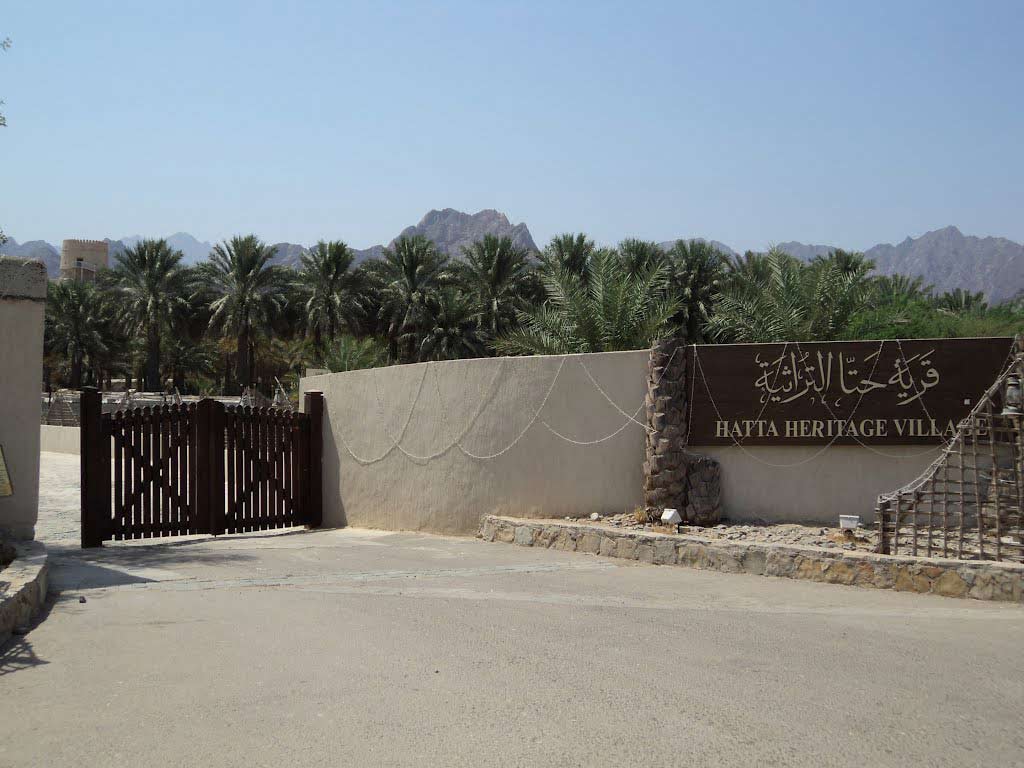 With all glitz and crowd around, you'll now definitely need a peaceful respite from the city life. Simply take a drive out of Dubai to the down-to-earth Hatta Heritage Village located amidst Hajjar Mountains. With a history dating back to 2000 BC, this mesmerizing mountain village is untouched by time and provides an insightful glimpse into the ancient Bedouin life. A 14th century Portuguese Fort, along with a mosque and cluster of beautifully restored traditional house, add to its raw exquisiteness.