Like every region of the world stores its own peculiar gems, Italy too is a well-traversed country and has lot to offer to its visitors coming in from all over the globe. Apart from its extremely special homegrown specialties like pesto and olive oil, Italy is home to an exemplary gothic styled architecture, rejuvenated art, remnants of the Roman Empire, and the most classified historical monuments compared to any other country in the world.
If you're planning a relaxing holiday, there are a number of serene beaches, chilled-out resorts with rows of umbrellas and sun beds, and so many secluded spots. However, if you're looking forward to an active, adventurous vacation, then there could be no better place than Italy. Explore the mountain ranges, including the Alps, Apennines, and Dolomites that spread along the country's length. Italy's national parks have all types of wildlife, well-conserved. During winters, you can also enjoy skiing and other adventure sports.
Now let's have a look at what destinations you should cover in your Italy holiday package.
1.Rome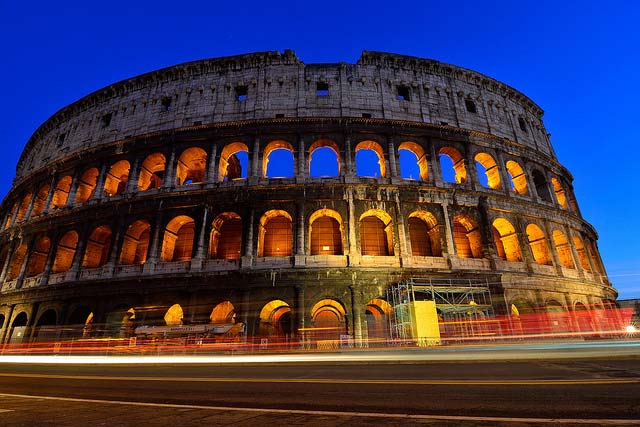 Want to see a beautiful collage of bustling piazzas, astonishing historic structures, and amazing open air markets? Visit Rome then. Rome is anyway a must visit destination, and if you miss it, your Italian holiday would probably be incomplete. Take a look at how a perfect Roman tour should be – contemplate the Colosseum and the Pantheon, tossing the coin at the famous Trevi Fountain, a wonderful afternoon spent shopping at the Campo de'Fiori or Via Veneto, and a fantastic espresso or gelato in the evening! To add to the excitement, you'll enjoy some of the best and most delicious meals, fresh pasta, succulent fried artichokes, and a tender oxtail stew at the top city restaurants.
2.Venice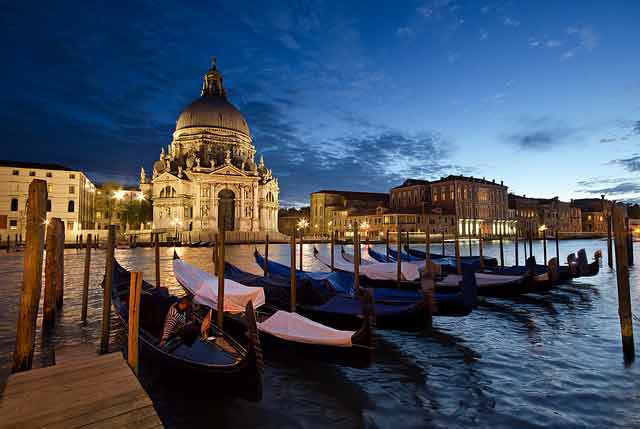 After Rome, Venice should be the next destination for your bucket list. Wonder what makes it a mind-blowing vacation spot? Its canals, restaurants, gondolas, magically romantic ambience, magnificent palaces, waterfront palazzos, churches, and what not! While drifting down the beautiful Grand Canal, you will certainly feel like cruising through a painting. But to experience the best of Venice, you must keep time for a classical music performance or opera, without which your Venice trip will not be complete. You can also plan a visit to linger in the art gallery exhibitions. And of course, how can you leave the city without treating on the nibble fresh pastries and pasta? If you're a brand shopping lover, you'll surely drool over shopping for in Piazza San Marco.
3.Milan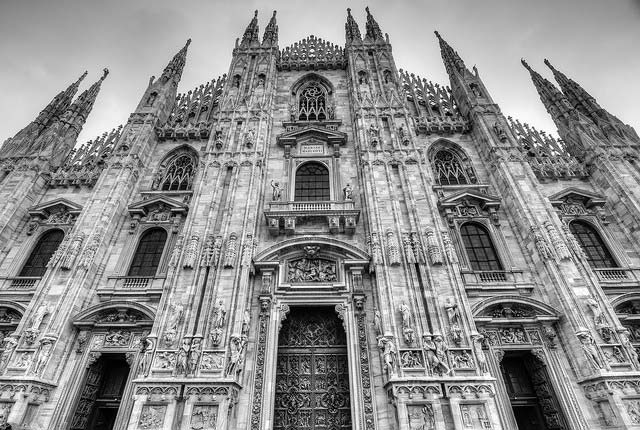 In spite of being one of the world's fashion capitals, Milan is quite an underestimated destination compared to others. For chic shopping options, Milan is the best place. You can hit Via Monte Napoleone for exploring exclusive, expensive boutiques or visit the artsy neighborhood of Brera for buying your favourite leather goods. The Galleria Vittorio Emanuele II exhibits a number enchanting mosaics and glass vaults. Whenever you wish to escape all this hustle and bustle, pay a visit to the iconic Duomo and enjoy a fantastic performance at La Scala. After the opera, you can travel to Navigali to experience highly exciting late night activities.
4.Florence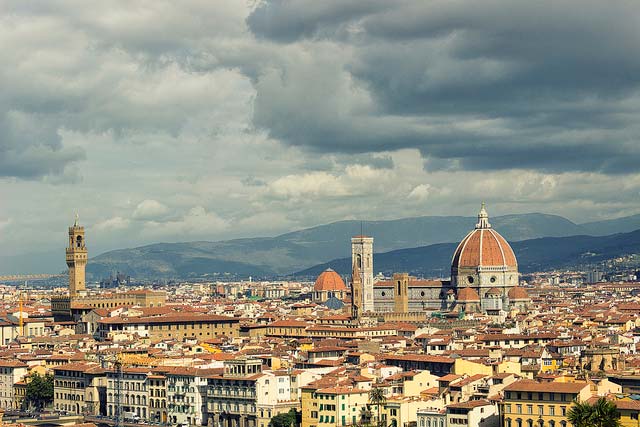 Love history and art? This is the place for you to explore. Visit the Galleria dell' Accademia to witness the masterpieces of Michelangelo, click awesome photographs at the Ponte Vecchio Bridge, buy lots of goods of your choice in the shops of Piazza Santo Spirito – this is how you can spend a blissful day in Florence. Feast on the typical Tuscan cuisine – a hunk of crispy bread along with the local olive oil. Sounds great?
5.Selva di Val Gardena

For an incredible stay you can ever imagine, plan a tour to the Alps and try luxurious skiing for an unforgettable experience to your set of memories! Stunning mountains, top class hotels, amazing restaurants, and much more – everything makes you get indulged in the entire environment. Intricate wood carvings made by local craftsmen are simply the epitome of Selva di Val Gardena's artistic culture. The best thing to get the most of this place is its winter sports, in which hundreds of world class skiers and snowboarders participate and astonish the audiences.
6.Rimini
Rimini is still a relatively lesser known destination among tourists but it is the biggest and most luxurious beach resort in Italy. Not only have a number of travelers but also local Italians chosen this resort over others in the region. Beaches are impressive and as long as nine miles. Almost all the beaches provide you with private access to many shore-facing hotels. The old town is just 15 minutes walk away from the inland. It offers a few interesting sites, including the Tiberius Bridge from the early 1st century and the Arch of Augustus from 27 BC. What else? Several fabulous restaurants and a highly energetic nightlife!
7.Riccione
This is the beautiful, sun-soaked, stylish ancient Italian settlement. Riccione is situated in the very heart of the Eastern Riviera and represents a modern global flair. It is a coastal destination, offering its visitors hundreds of ideal places to spend lovely times with their loved ones while sipping cocktail and having fabulous food. You can enjoy lying on golden sands the entire evening and enjoy the night in some open air disco on a beach. Other enjoyable attractions include Water Park, Misano World Circuit racetrack, and cycling tour.
8.Sorrento
Precisely, the Land of Mermaids! Yes, Sorrento is fondly known as the land of mermaids. Moreover, this small city is also popularly known as the Land of Orange and Lemon Groves, and the Land of Colors. When in Sorrento, you can explore sea cliffs, cerulean Ischian waters, the Bay of Naples, and Capri. For adventure lovers, there's a great opportunity for sea fishing, diving, hiking, and boat cruising. For an excellent road adventure, you can hire a car or taxi and drive through steep, intimidating streets.
9.The Italy Visa
Travelers need to possess visa for entering this wonderful country. However, it's necessary that you apply for the visa well in advance – minimum 15 days and maximum 90 days before the date of your journey.