Dubai, one of the most glamorous and luxurious cities in the world, is a popular holiday destination. A typical tour to the Emirate city includes Desert Safari, Dhow Dinner Cruise, Burj Khalifa, Dubai Mall, Palm Jumeirah, and Ski Dubai. While these are some of the important places and activities that you must experience, there are some seasonal attractions that you should not miss when in Dubai. One such attraction is the Global Village. Here is the ultimate guide that would tell you everything that you can and must do in Global Village Dubai.
What is Global Village Dubai?
Global Village is one of the biggest events that happen in Dubai. What began as a small event with a handful of kiosks in 1997 has grown substantially into a full-grown festival that attracts millions of people from around the world, every year. Global Village Dubai is both a family-friendly and cultural attraction that runs for 6 months. A major part of the Dubai Shopping Festival, Global Village begins in October/November and ends in April. During these months, you would get to enjoy some amazing experiences.
Best Things to do at Global Village
If you are visiting Dubai between October and April, Global Village is something you should not miss. Right from shopping to entertaining, there are plenty of exciting things to do here. While a day is not enough to explore the place thoroughly, we insist that you should dedicate at least one day to enjoy the essence of the place in its entirety. With this note, let us look at the best things to do at Global Village Dubai.
Visit the Pavilions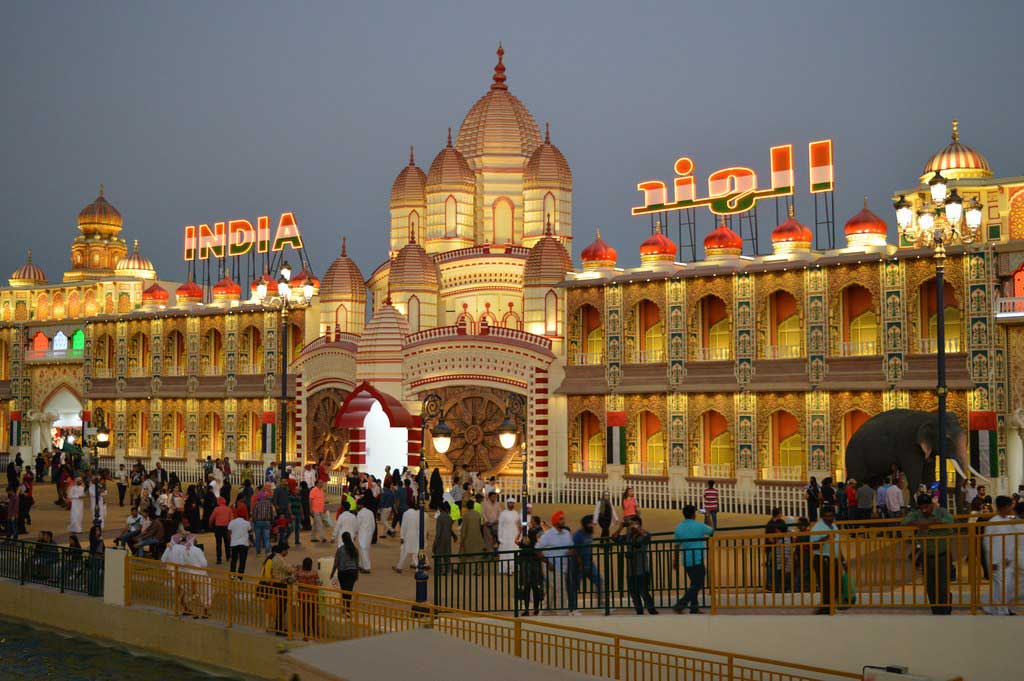 One of the highlights of Global Village is the pavilions that you would see here. The pavilions represent more than 75 countries, and you would get to experience their culture, architecture, and food at each one of them. Some of the countries that you would see here include UAE, Thailand, Yemen, India, Morocco, Africa, Egypt, Turkey, Iran, Pakistan, etc. Walking through the pavilions, you would get to admire the miniature versions of the architecture of each of the countries.
Indulge in Retail Therapy
Apart from getting to see the architecture and understanding the culture of the countries, the pavilions at Global Village also give you the chance to indulge in some retail therapy. Here, you would get to buy local handicrafts and other traditional items and merchandise of every country. Some of the unique items that you can buy here include wood carvings and shea butter from Africa, spices and textiles from India, saffron from Iran, pure honey from Yemen, coffee from Turkey, scarves from Egypt, and Argan oil from Morocco.
Get Ready to be Entertained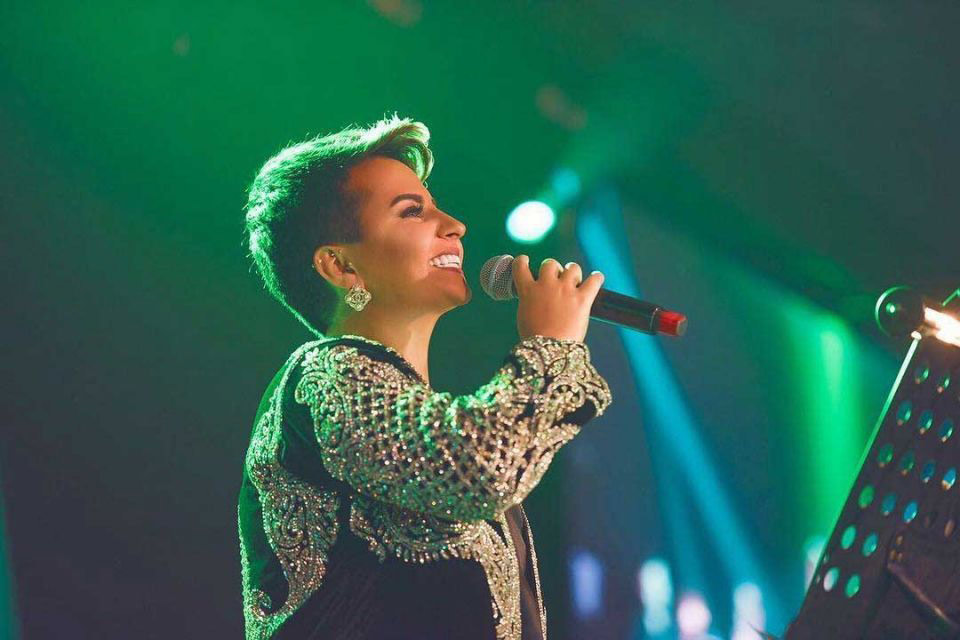 The Global Village is not just a place where you can indulge in shopping. In fact, you would find plenty of things here that would keep you entertained throughout the evening. The event organizes more than 20,000 musical shows, concerts, dance performances, street performances, etc. for the entertainment of the guests. You would get to see some of the most popular international artists performing at the Global Village Dubai, especially during the Dubai Shopping Festival. You would also get to enjoy some adrenaline-pumping, nail-biting thrills at the stunt show, where you would see professionals performing car and bike stunts with ease. Apart from all this, you would also get to see spectacular fireworks on weekends, public holidays, and special occasions.
Have a Fun Time at the Carnaval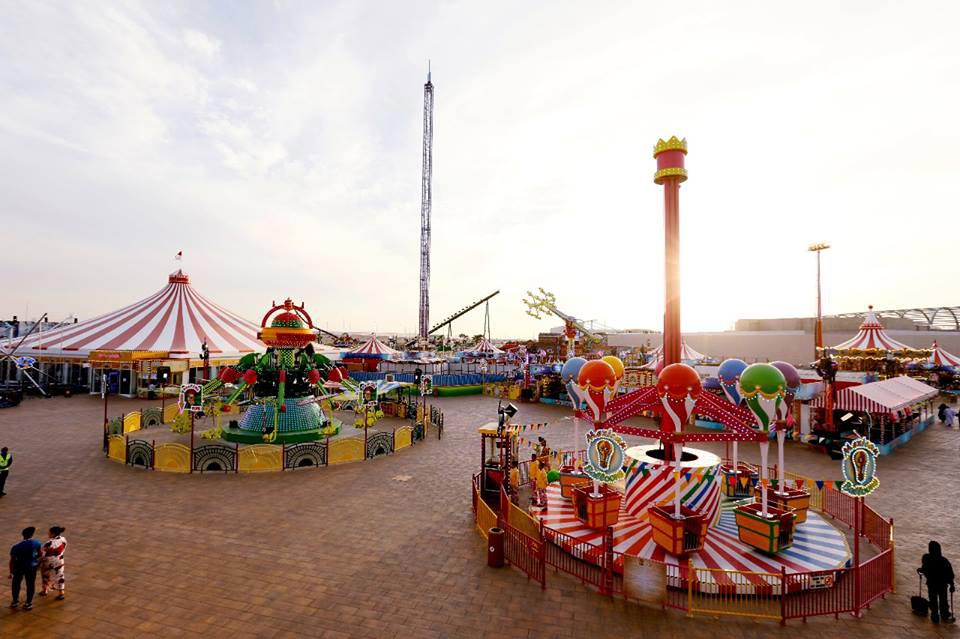 Apart from shopping opportunities and entertainment, the Global Village also gives you the chance to have some fun at Carnaval, its own amusement park. From a giant Ferris Wheel to classic arcade games, there are plenty of rides and attractions that would be loved by people of all ages. Some of the rides that you should try at the Carnaval are Manila Mayhem, Moscow Max, Transylvania Towers, Miami Surf, Sky Coaster, and Wheel of the World. If you are visiting Dubai with kids, you must definitely go to Global Village mainly to enjoy the numerous rides at the Carnaval.
Go into Food Coma
While Global Village Dubai is popular for its shopping, entertainment, and fun, nothing can beat the food scene at this festival. If you are a foodie, you would be in food heaven at the Global Village. The place has more than 27 restaurants and each pavilion would have eateries that serve the food of the country that it represents. Moreover, there is a separate section where you would find innumerable food kiosks serving food from all over the world. Some of the delectable cuisines that you would get to enjoy here include Indian, Chinese, Emirati, Mediterranean, Thai, Japanese, Syrian, Egyptian, Turkish, etc.
Ripley's Believe It or Not!
Global Village Dubai is also home to Ripley's Believe It or Not Museum, the first of its kind in the Middle East. This popular museum houses some of the strangest, most unique, unusual, and most hilarious exhibits that you would have the time of your life here. Untold stories, historical artifacts, engaging interactives, and awe-inspiring art await you at this incredible museum. There is also a Mirror Maze that is bound to excite and bewilder you at the same time. At the end of the visit, do check out the retail store to buy some unusual or bizarre souvenirs and mementos.
Timings
The timings of the park are 4 PM to 12 AM from Saturday to Wednesday and from 4 PM to 1 AM on Thursday and Friday. Mondays are dedicated to ladies and families only.
Important Tips to Remember
Some important things that you need to remember while visiting Global Village are as follows:
As it is a family-oriented attraction, it is important to dress modestly.
It is best to reach right before opening time. This would give you ample amount of time to explore the entire place, before closing time.
You cannot bring your pets inside the premises of Global Village.
You cannot use segways, hoverboards, roller skates, skateboards, bicycles, and scooters inside Global Village.
Do not indulge in a public display of affection.
If you have children with you, it is important to register for a free wristband. This would ensure that you would be reunited easily with your child by a member of the guest service team, in case you get separated.
It is best to get hold of a map of Global Village so that you can navigate within the place without getting lost.
Global Village Dubai is one of the best things to do in Dubai if you are visiting Dubai between October and April. There are so many things to do and places to see at this festival that one trip would not be enough to enjoy all the things that the place has to offer.