Dubai is a wonderful city placed on the Persian Gulf, but it may not be as vibrant and colorful as it looks to be. Even though it is one of the most relaxed, cosmopolitan, and permissive destinations in the Middle East. You may be at times surprised by the restrictions or modifications which you would have to make to your behavior to ensure a hassle-free stay in Dubai. What is considered good or appropriate in your home country may not be the same in Dubai, and breaking or ignoring the local laws can result in serious consequences. You don't need to be frightened, you just need to follow and abide by the basic guidelines and etiquette in Dubai to enjoy a wonderful time in the desert. We have handpicked some of the things which would help you have a wonderful experience in Dubai.

1.Don't consume alcohol in public
Alcohol consumption is permitted only for the Non-Muslim population and is served only in licensed bars, restaurants, bars, private venues, clubs, and at home (residents need to have a valid alcohol license). Tourists and visitors will not be able to purchase alcohol available in stores and supermarkets as they are reserved for residents with a valid alcohol license. However, this license does not give the residents the liberty to indulge in any alcohol-related crime or offense. Also, alcohol can be consumed only by people above 21 years old. One can be arrested for illegal possession of alcohol. Alcohol is not available for purchase in Sharjah.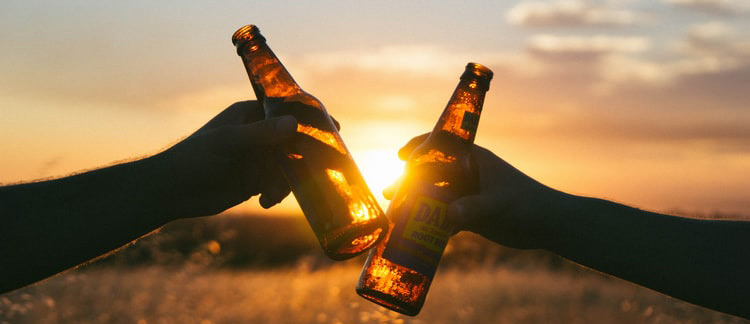 2.Driving
UAE has a zero-tolerance policy towards drunken driving incidents. People can even be imprisoned or have their cars impounded if they are caught with even the smallest amount of alcohol in their bodies. It is advisable to use a cab or metro if you intend to drink. Dubai also offers amazing car rental deals with chauffeur services in case you are with a group of friends, plan on consuming alcohol, and do not want to drive on your own later. Speeding, tailgating, lane jumping, racing, and using mobile phones while driving are all criminal offenses. You are constantly monitored by the speed cameras installed on the motorways and roads. The seat belt is another mandatory law to be followed while driving. Jaywalking is considered illegal and there have been several campaigns against jaywalking. Heavy fines are imposed at times on the offenders.
3.Consumption or possession of drugs
Consumption or possession of drugs even in minute quantities is a punishable offense. One could be imprisoned or even deported for such an offense. Do check with your embassy for the forbidden medicines which are barred in the UAE. Also, you should possess only doctor-prescribed medicines. Trying to purchase them over the counter is considered a serious crime.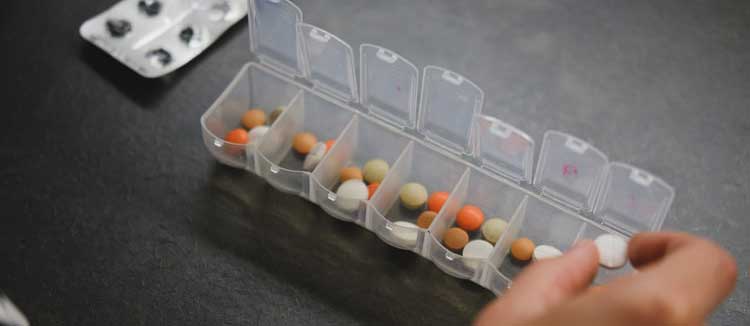 4.Smoking
One needs to be 18 years or above to smoke here in UAE. Smoking is banned in offices, shopping malls, and government buildings. There are many designated areas assigned for smokers to enjoy a fag. These include bars, clubs, and restaurants.

5.Traditions and cultures
Islamic traditions and values are deeply rooted in the culture and tribal heritage of the UAE. These traditions have been passed on for generations and form a cornerstone of any Emirati family. The Emirati people are very friendly and show sufficient tolerance towards tourists and visitors. At times they are very open-minded to the visitors in their country, but one needs to respect and abide by their culture and values.
6.Dress code
In general, Emirati people dress very conservatively in their traditional dresses and can feel offended at times when people dress inappropriately or do not respect Islamic values. Hence, it is important to know what and how to dress in Dubai as a tourist for a hassle-free holiday. Clothing should not be transparent and expose parts of the body or display offensive slogans or pictures. Cover up for any tattoos which may be offensive to the Islamic culture. Topless sunbathing or any form of nudity is strictly forbidden. Men and women are requested to cover their shoulders and knees covered in their attire. In the spiritual mosques of Dubai, females have to mandatorily wear a headscarf.
7.Diverse community and social ethics
In the last quarter of the century, there are around 150 nationalities who shifted base to UAE. All through the streets, you will find people conversing in different languages and cultures. So, you should keep in mind that you are in between people from different communities and values. Although the culture and laws in the UAE are designed to ensure that the population is respectful of each other's nationality and faith. Do keep your respect for all traditions by avoiding improper conduct and behavior. Heavy fines, imprisonment, and at times deportation are done for the offenders.
8.Additional points to note
Avoid dancing in public. It is considered provocative and indecent
Even though there is almost zero crime in Dubai, one should not compromise on personal safety.
There are strict laws against homosexuals. Cross-dressing is also considered illegal
Avoid randomly addressing women or clicking their photographs in Dubai
Viewing or possessing pornographic material or content is considered illegal
Public affection is not encouraged for unmarried couples. Married couples have the liberty to hold hands in public
Using aggressive body language and tones is not encouraged in Dubai
Show respect for the Islamic and other religions in Dubai. You may have to compromise and adapt at times even in public places due to the prayer timings of the Muslims.
Stay updated with the latest Dubai travel tips and warnings.
You can enjoy a great time in this Persian Gulf city without offending anyone or breaking any local laws. Dubai welcomes millions of tourists from all around the world each year and you will not probably find a more courteous, hospitable, and genuine crowd anywhere in the world. Travel to the UAE and explore the deep, rich history and traditions of the Middle East that are hidden in this modern cosmopolitan city.