Are there free things to do in Dubai? Can you visit Dubai on a shoestring budget? The short answer is yes! 
We do know that Dubai has the reputation of being one of the most luxurious and exorbitant cities in the world. The skyline is dotted with 5-star resorts, designer departmental stores, rooftop restaurants and lavish apartments. This all crowns it as an incredibly expensive tourist destination. You might have to sit down jotting all the points where you can save money, and travelling on a budget in Dubai might seem like an impossibility. But, hold on, the city has equal opportunities for budget-conscious holidaymakers. On one side, you can dine in Michelin-starred restaurants; on the other, you can relish the local cuisine in Old Dubai. So, it has a balance of all kinds of budget. 
A. How to Plan a Trip to Dubai on a Budget?
Choose an Off-Season
Although the city comes alive during the winters, prices skyrocket from December to March. So, if you are thinking of choosing cheap holiday packages to Dubai, avoid the peak times. Stick to the low season when the crowd is thin, and the hotel prices have slashed to your range. Even the flight rates drop. We would not recommend July and August, as these months are extremely hot. You can prefer May and June, September and October to make it easy on your wallet. 
Ride on a Metro
Exploring the city in a private taxi can break your bank. The prices of Dubai private cabs start from AED 25, which includes AED 2-3 per km and AED 0.50 per min waiting charge. They can also cost around AED 30 per hour. Here comes the money-saviour public transport. Budget travellers in Dubai can easily hop from one attraction to another on a Dubai Metro. It is swift and convenient — open between 6 AM and 12 AM. You can get Nol cards for cashless payments, starting from AED 2, depending on the zones and length of travel. After all, a penny saved is a penny earned. We have covered all the routes and details through our Dubai Metro guide. 
Visit during DSF for Shopping
If you have a craving to shop in the biggest malls of Dubai without paying through the nose, plan a trip to the city during the Dubai Shopping Festival (December-January) or Dubai Summer Surprises (July-August). These are the seasonal events when the whopping prices on brands are dropped by a considerable margin. There are attractive offers and coupons in the world's largest mall, Dubai Mall, and throughout the city, handing out up to 75 per cent discounts on the most covetable brands. People also win exclusive awards and rewards in the form of gold.
B. Top Things to Do in Dubai on a Budget
We have done all the searching so that you can holiday easy:
1. Spend your evening by Dubai Fountain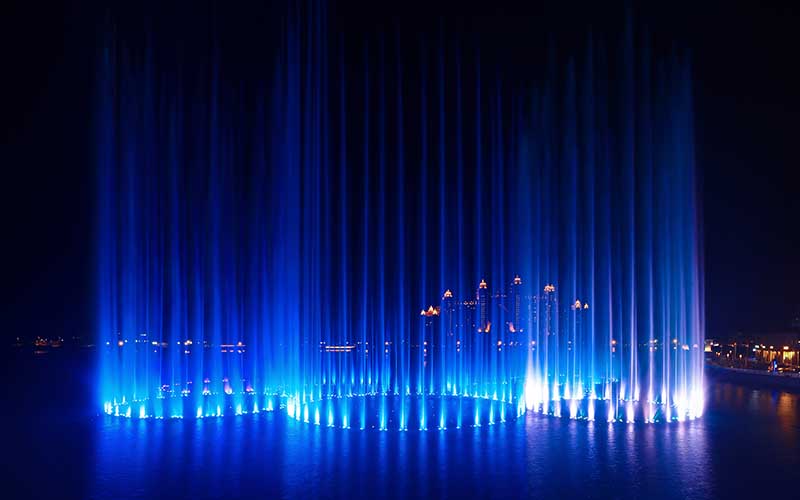 Sitting next to Burj Khalifa, this choreographed fountain system is an out-of-the-world visual of water, lights and music. Using state-of-the-art facilities, this jaw-dropping spectacle is illuminated by over 6,000 lights and 50 cooler projectors. You will remain stunned when the water shoots up to 500 ft. It is a powerful fountain that sprays around 22,000 gallons of water into different waves and patterns. You do not need to pay even a buck to admire this show.
2. Unwind in Parks and Waterfront Promenades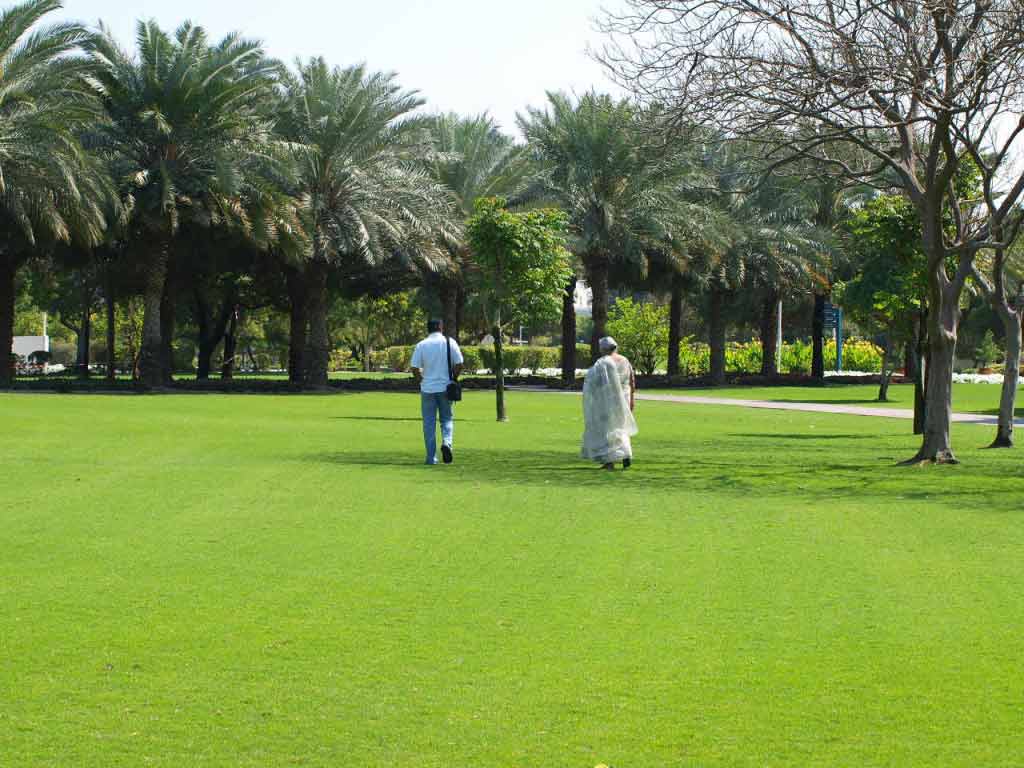 One of the best hacks for budget travelling in Dubai is to spend leisure time in public parks and squares. Zabeel Park is a lush urban park where families can sit around and marvel at the blend of nature and tech. It costs AED 5 for the entrance. Bluewater Island is one of the recent developments in the city that has garnered a lot of attention. You might have to splurge while exploring its attractions, but walking across its bridge is fun and free. Don't miss to take pictures with the backdrop of the world's largest Ferris wheel. Stroll across the JBR Walk or Dubai Marina Walk to admire the sky-high buildings. There is no entrance fee. 
3. Visit Dubai Frame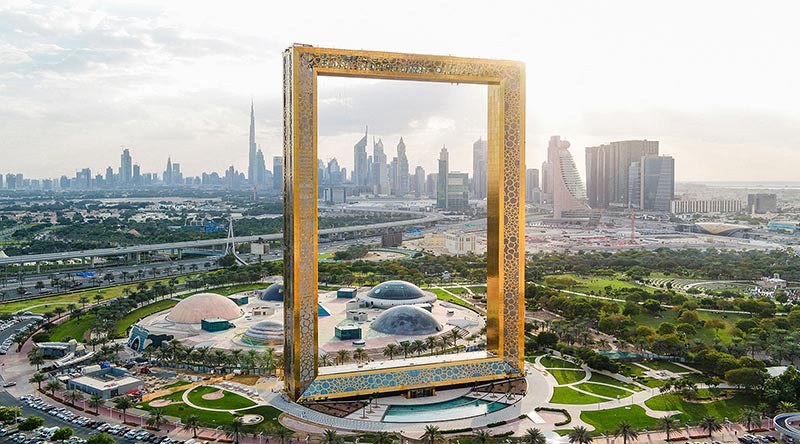 If you are looking for things to do in Dubai under AED 50, head towards Dubai Frame, an architectural marvel-cum-observation deck. It is the world's biggest mirror frame that allows visitors to take a glance at the city from a 150-metre-high sky glass bridge. In this hour-long tour, you will visit the emirate's history, present and future. Hike up the deck and see the Old and New Dubai through the glass window on either side. Don't forget to bring your camera and take Instagram-worthy pictures. 
3. Have fun at Public Beaches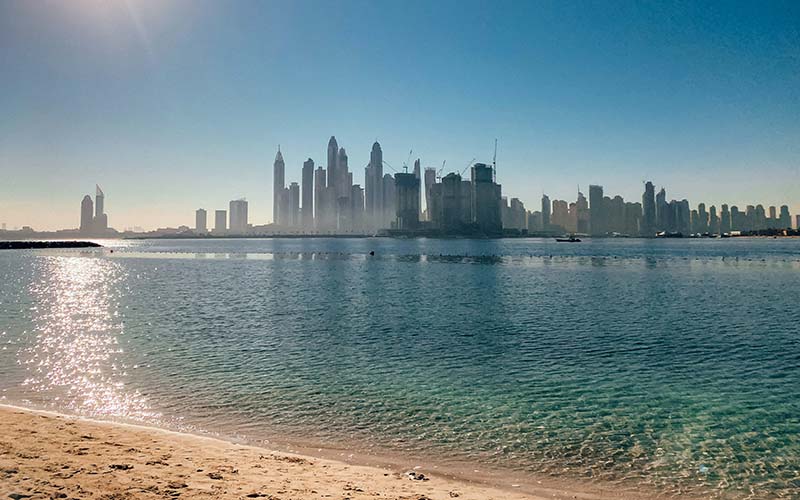 One of the free things to do in Dubai is sunbathing on the wavy beaches of Dubai. Isn't it amazing that despite the city being covered in mountains of sand, plentiful beaches are shimmering around? Dubai's beaches are clean, gorgeous and full of activities. The most popular public beach in Dubai is Kite Beach overlooking Burj Al Arab, loaded with water sports. Right next to it is Umm Suqeim Park Beach with pop-up food stalls and corners.  La Mer is a cool place to take a free sunbath, eat ice cream and go for evening walks. Jumeirah Beach is one of Dubai's luxe beaches with prime views of Burj Al Arab and Al Ain. Some of the other beaches are AlMamzar and Al Sufouh. 
4. Shop at Souks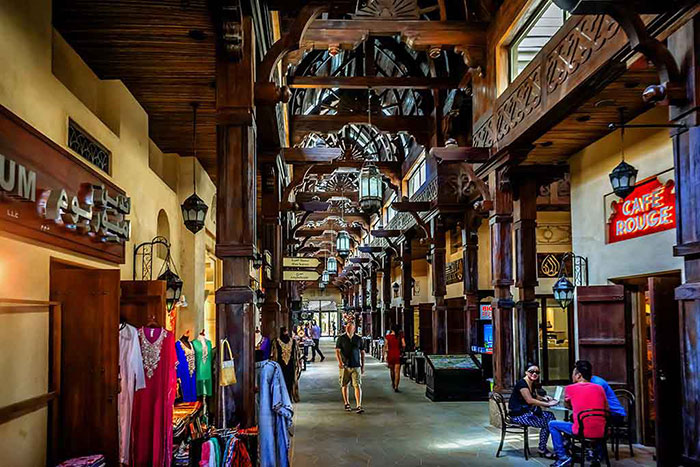 You would have heard about the city-sized Dubai Mall. But do you know the well-kept secret of the local Arabian marketplace in Dubai? The traditional souks in the city, from textiles and spices to perfume and gold, have an array of products. Your nose will blast with the aroma and fragrance of cinnamon to itra. Plus, you can buy kilos of gold for a price of a song. To reach here you take an Abra ride that costs 1 AED. To uncover the heritage in one go, you can choose the Dhow Cruise Creek in Dubai, which takes you around the historic buildings, attractions, and dinner services. If you still want to duck into a mall, try Dragon Mart. This is a unique shopping destination selling the largest Chinese market. 
5. Dive into Culture at Museums & Galleries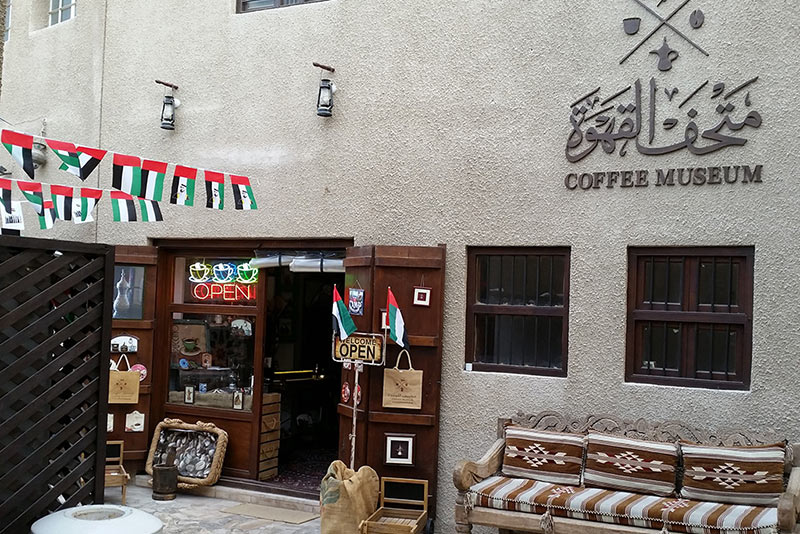 The best kind of budget travelling in Dubai includes learning about history, culture and art. Nothing beats the live museum, Al Fahidi Historical Neighbourhood, a society that dates back to centuries ago. The well-preserved and restored rooms and corridors give a sneak peek into the time before oil was discovered. There is also a coffee museum that will waken your senses with the coffee trial, and it's absolutely free. At a princely fee of AED 3 for adults and AED 1 for kids, you can make an entry into Dubai Museum, situated in the Al Fahidi fort. It is filled with Bedouin secrets. Located in the Dubai Creek area, there is another famous museum. Al Shindagha, which offers engaging insights into the past. Not just artefacts and photographs, but this museum is also home to multimedia-led exhibitions. The entrance fee to Al Shindagha Museum is AED 15 for adults and AED 5 for students. 
C. Budget Restaurants in Dubai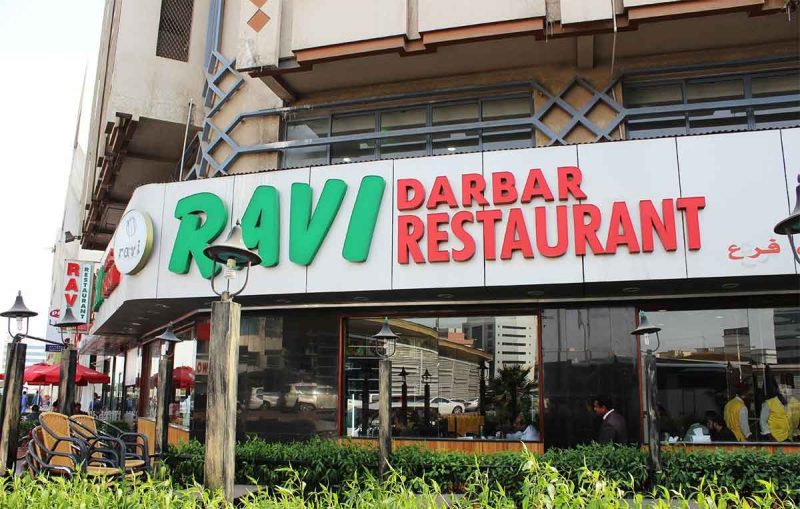 Worked up an appetite? Eat like locals in Old Dubai. There are amazing places to eat in Dubai, but it needs a bit of research to dine without hurting the wallet. Old Dubai has traditional, flavoursome dishes at very minimal prices. You will find different eateries and cafes dotting the buzzing streets. To sip the most iconic Arabic coffee under the grace of an old Arabic tree, take a seat at the Arabian Tea House. For binging on a heavier meal like butter chicken and chicken biryani, visit Ravi Raesrauranst in Satwa. A meal here costs around AED 85 for two people, but the taste is worth the money spent. you would be licking your fingers in these top restaurants packed with authentic ingredients and flavours. Did we tell you, when in Dubai, kebabs are unforgettable? Visit the 38-year-old hotel Al Ustad Special Kebab for its famous mutton kebabs.
D. Best Places to Stay in Dubai on a Budget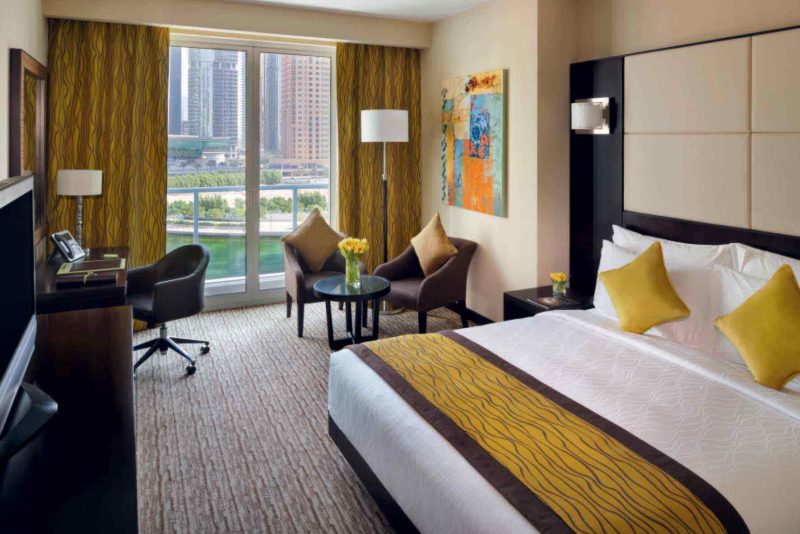 Do you know a night stay in Bur Al Arab can cost around $1500? Yes, the palatial resorts of Dubai are outrageously expensive – probably if you have money to burn. To save your money on hotels in Dubai, stay in the cheap hotels in Old Dubai.
Some of the best hotels in Dubai on a budget that starts from AED 50 are Marco Polo Hotel, Citymax Hotel Bur Dubai, Aravi Hotel, Landmark Premiere Diera, and City Seasons Tower.
For backpackers, dorms and hotel rooms come at dirt-cheap rates and with all the facilities. Some famous hostels in Dubai are Yugo Dubailand, JBR Beach Hostel, Prestige, and Neyar Beach Vibes. The cost per room ranges between AED 50-150. 
Conclusion
Dubai is a beautiful city that can be easily explored on all kinds of travellers. Hope this blog has answered most of your queries about visiting Dubai on a budget.