Planning to celebrate your 25th birthday with a dash of style and shade of fun? Dubai has got some ready to party, extremely good spots to remember this milestone.
Are you tired of doing the same thing for everyone's birthday and yours too? Well, this time take it abroad and quench your thirst with few brilliant surprise ideas in Dubai. There are a lot of variations in the emirate depending on what you want to consider- get it off road with the beach style or do it elegantly on the dinner cruise or grab your friends for a club night out.
Here we manage to do a roundup of the best places to celebrate a birthday in Dubai for adults, dominated by the sophisticated venue, scrumptious dining and rejuvenating live entertainment.
From casual celebrations to urban birthday ideas in Dubai, let us inspire your next birthday getaway-
#1

Have dinner on the Dhow Cruise



The vessel party- dhow are made of wood and is beautifully transformed into a floating restaurant. Divided into two decks, the dhow cruise offers a unique venue to sit back and savour the view. You'll be amazed to discover an air-conditioned lower deck of 55 people and an open-air upper deck. Next is the dinner and it's as delightful as the scenes of Dubai's premium Marina, changing as you glide. With all necessary facilities like tables and chairs, bar areas, washrooms and catering equipment, the party is self-sufficient.
The last component for any birthday celebrations is the live entertainment- and Dhow has got you covered. The real celebration begins when you are met with a magician, a live singer, a Tanura performance and lot more to spice up the things. Overall, the dhow cruise birthday party makes up to be one your most memorable events ever as well as an ideal wallet-friendly addition if visiting Dubai on a budget.
#2

Camp like Bedouins in the Desert Safari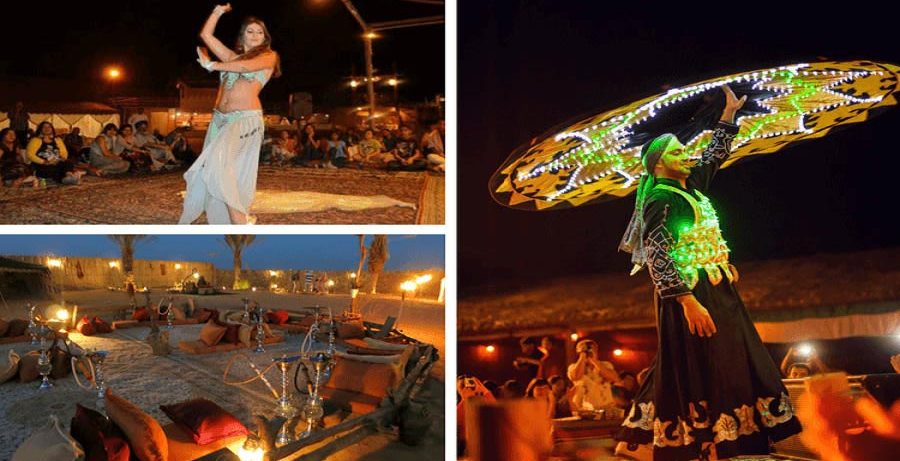 Want to have the adventure quotient ruling your birthday? Nothing will top the Desert Safari! The excite of fast riding, the thrill of sand escapade and the life of camping are all enclosed in this celebration. Kickstarts with a monstrous land cruiser riding, and followed by a couple of daring activities like sand boarding and quad biking, it's a lively packaging.
Thereafter, you stay at a quaint campsite that has tremendous arrangements of live entertainment and photography opportunities. The desert safari birthday party is incomplete without a delicious buffet of international cuisine that will smack you down with its taste.
#3

Slide and scream with joy at Atlantis Aquaventure Waterpark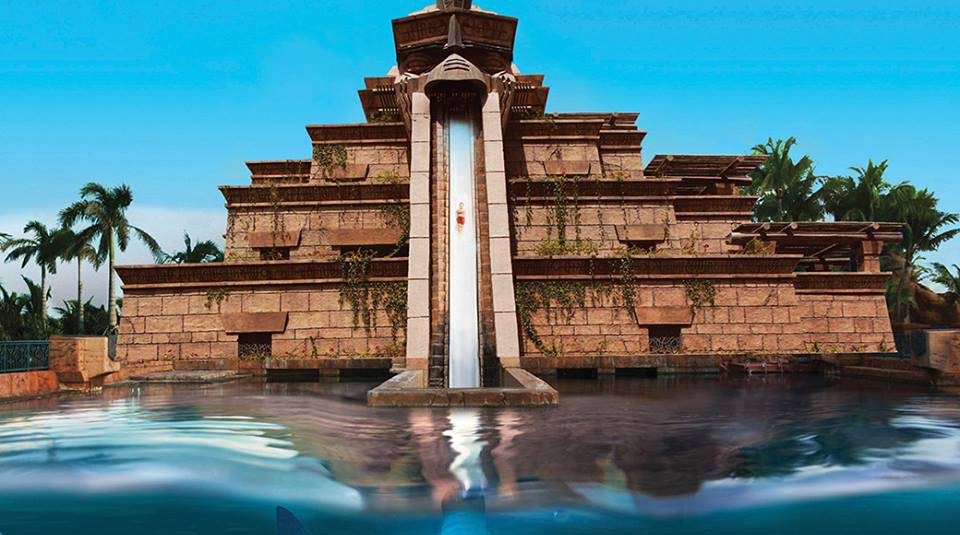 One of the best water parks in Dubai is filled with record-breaking rides and slides. Start your birthday with a splash into a world of excitement, get up close with the sharks, rest by the private beach and rejoice in divine relaxation. Get your adrenaline pumping with these coasters. Now, this is something really interesting- because when you register your birthday here, you get access to free aquaaventure pass. The birthday turns special with 50% off on the annual pass. It serves a great day filled with happy face snaps and wonderful memories.
#4

Eat at the tastiest restaurants



Dubai is brimming with the posh and luxurious restaurants. In every area, you can find amazing eateries that are right to set off your birthday celebrations.
The Warehouse, Le Meridien Dubai- Get your B-day mode on with the endless flow of drinks at this huge place.
Saffron, Atlantis the Palm- You must have heard about the scrumptious brunch available at this place which is adorned by 220 types of offerings. Hungry today?
Blue Jade- Famous for its duck sausage and duo crab, this Pan-Asian restaurant is your ultimate restaurant for dinner. The food is luscious and the ambience is absolutely impeccable.
Atmosphere- Nothing beats the luxe of sharing the cocktail from the highest restaurant in the world at Burj Khalifa. Yes, it's expensive but the experience is unmatchable.
If you want to relish any kind of complementariness and free birthday treats in Dubai, drop off at-
AB's Absolute Barbecues
Ramusake
Tribeca Kitchen And Bar
Serendipity 3
Armani Dubai Caffe
#5

Sing with your friends at Karaoke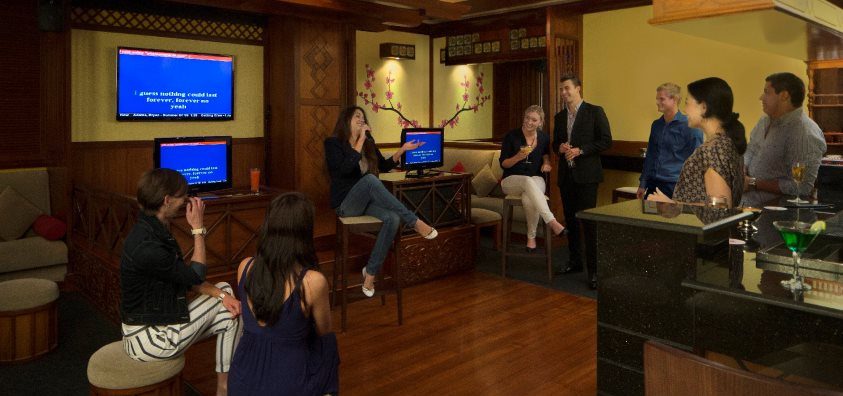 A totally fresh way to dance on your birthday is Karaoke. One of the reputed karaoke joints in Dubai, Kung Korean in The Byblos Hotel Tecom is opened to begin your musical celebration. There are options of both the rooms and booth to partake to this amusement.
#6

Keep it sassy with a limo drive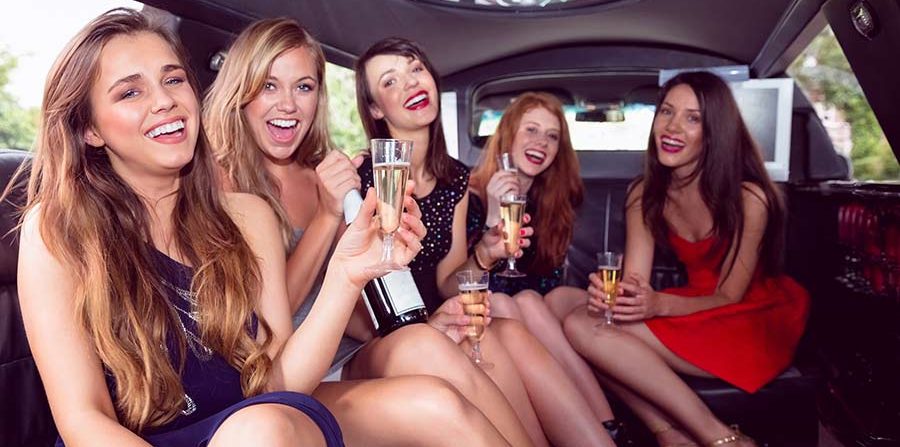 It might be too pricey- you would have thought! But, no! You can all chip in for this and it can come down to a really pocket-friendly ferrying range. The limousine sets the mood instantly and you got to just wear the party hat on. Play your own mix, dance to the celebration tunes, and drive to the favourite destination, or just put down the windows and go cruising through the views.
#7

Throw your party on a yacht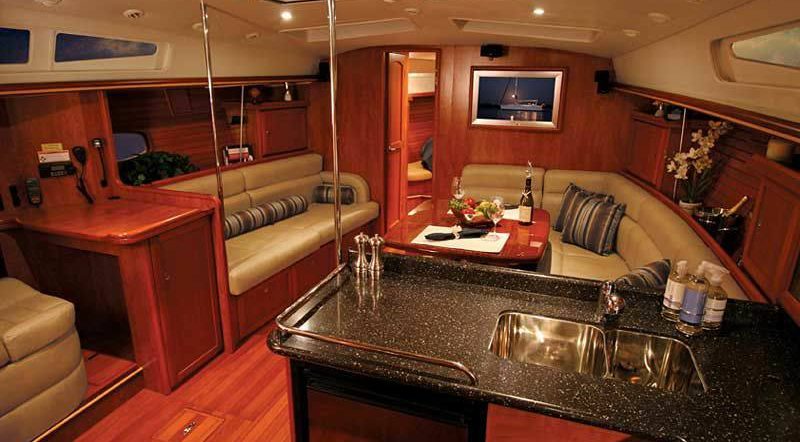 When in Rome, do as the Romans do! We all are aware of the opulence of Dubai. It won't be startling if we exclaim why not party on the best yacht charter in Dubai. On a reputable car service, you reach the shore and the yacht stays awaiting for you and your friends. The views and luxury is madness! Not only just the yacht arrangements have good food and drinks, but you can also ask for a personal chef that spruces up the treat.
#8

Blow the candles out in the sunshine by the pool



If you desire to make it more of only close friends and no one around, you can find many private pools in Dubai. One of the many is the Eden Beach Club where you can gather, cut the cake, go crazy in flowing booze, and dance to the constant hum of music. Plus, you'll be tempted to the delicious meal.
It's your time to pick on how & where to celebrate the birthday in Dubai-beaches, staycations, brunches, fun games, or adventures!