In Dubai, a yacht is often considered the pinnacle of luxury vacationing. It is fascinating to learn that Dubai offers its locals and visitors a fleet of luxury boats with the world's finest amenities and an unparalleled sailing experience. A trip on Yacht Charter Dubai with loved ones is an experience that will last a lifetime.
An opulent Dubai Yacht
A luxury yacht is a popular form of entertainment in Dubai. The yacht has cutting-edge amenities, including a music system and a home theatre. A luxury boat vacation guarantees opulence, a variety of breathtaking views, and the finest cuisine.
On-board comforts
When you travel by luxury yacht, you will have all the comforts of home. The following summarizes the most notable amenities found on a Dubai-based luxury boat.
Sundeck
Lounges
Bedrooms
Comfortable, roomy seating areas
Washrooms
Jacuzzis
Theatre for movie buffs
Kitchen
Salon
Exhilaration induced by sight-seeing
Most tourists go to Dubai Marina and Palm Jumeirah. See the many buildings, the marina boardwalk, the marina mall, and JBR from the water on a yacht cruise to Dubai Marina. To see Dubai Marina from a yacht is a unique experience, and it is also a great place to people-watch the spendthrifts. Marina is home to highly sought-after neighbourhoods, al fresco dining options, and exciting attractions that will make your trip one you will never forget.
If you go with Palm Jumeirah, you will get to view the massive artificial island in the shape of a palm tree. See if you witness a glimpse of Atlantis, the Palm, the famed resort. Burj Al Arab, the only seven-star rated hotel in this world, is also visible. Take beautiful photos for your Instagram stories while on a cruise with these landmarks as a backdrop.
Participate in WaterSports and Have Fun!
Yachts are famous for more reasons than only Arabian Gulf cruising. It is intriguing to learn that yacht rental businesses like Dhow cruise Dubai provide access to various extras that can help make your vacation truly unforgettable. Aquamarine is a swimming-friendly colour. But if you want to participate in water sports, it is better to let the crew know ahead of time. That way, they can reserve your most fantastic seats in the house. Those uncomfortable in the water can still have a good time by selecting the option of floating tubes. One of the most thrilling things to do when on a yacht is going snorkelling. Nothing is more compelling than floating on the water's surface and watching marine life do their daily business. If you like sailing, you can take a look at the Dhow Cruise on River Creek with our guide.
The best option for a celebration
The yacht is a fantastic location for your party, thanks to the thrill of cruising, the ample deck space, and the breathtaking scenery. Dubai's yacht rental fleet includes vessels of varying sizes, so you may find something that works with your group's size and price range. On top of the great meal and five-star service, you can also enjoy a custom-made cake, a hostess, a DJ, music of your choosing, and more. The crew will turn your yacht into a party location with balloons and a red carpet. It is possible to throw the most thrilling party on a yacht, so bring all your friends who usually an only party in restaurants and theatres.
In case you were wondering, yachts do not put on any shows, and you should probably know that. However, visitors can arrange whatever they like to enhance their stay to the tunes of their choice, sing, and dance. Some yachts even have movie theatres on board, so you can watch movies whenever you choose.
Super aboard a yacht
Yacht charters are an excellent party option because of the guests' delicious food. Sailing across Dubai's eye-catching skyline with your partner by your side is also a wonderfully romantic thing to do in Dubai. To eat, either help yourself from the kitchen or place an order for delivery. However, meals will not be included if your cruise lasts only a few days. Enjoy the finest regional and international fare while sailing the Persian Gulf on the Lotus mega yacht in Dubai. If you want to do supper right and make it truly memorable, you need to do it on a yacht.
Choose an Appropriate Boat
Choosing a single yacht is not difficult if there are several options to choose from that fit your requirements, budget, and timetable. Facilities, capacity, size, and, most notably, cost are the most critical aspects to consider.
Getting Your Dubai Yacht Charter Started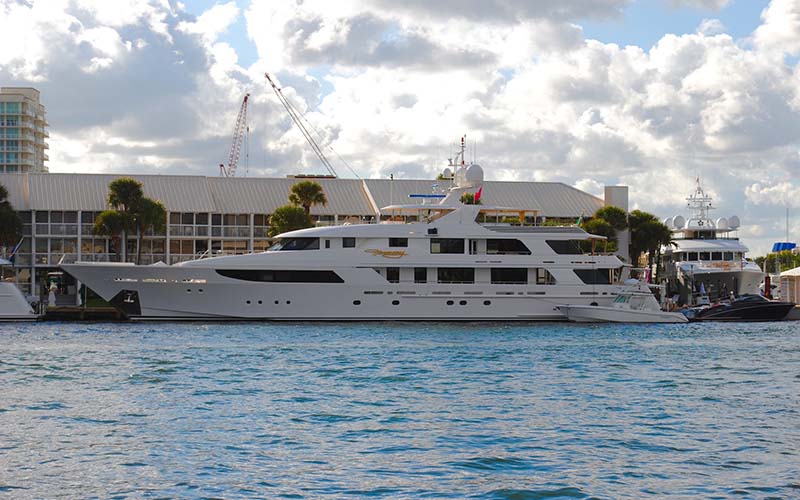 When in Dubai, it is easy to charter a yacht. The accessibility of yachts is an essential factor to take into account. Due to the high demand, the yacht of your choice may be booked on the day you want to go sailing. Avoid this unfortunate occurrence by making reservations early for your event's staffing needs. Do not hesitate to contact the firm for more details on the yachts.
The booking method entails the following steps:
Find the best boat rental service.
Search the internet for the ideal yacht.
Getting in Touch With the Business
Verify that the yacht is free for use.
Have a chat about why you are doing this and what you hope to accomplish.
Half of the total cost is typically paid at the time of reservation.
Email or WhatsApp confirmation will be sent to you.
Does Dubai's boat culture have a strict dress code?
The informal dress policy remains in effect. You have to decide what to wear on this vacation. However, it is recommended that you dress simply for your comfort. If you want to participate in watersports, do not forget to pack an extra set of clothes (dress and swimwear). We have done the research for you: you can get all details on the Dubai dress code with our guide.
A Guide to Choosing the Best Dubai Yacht Charter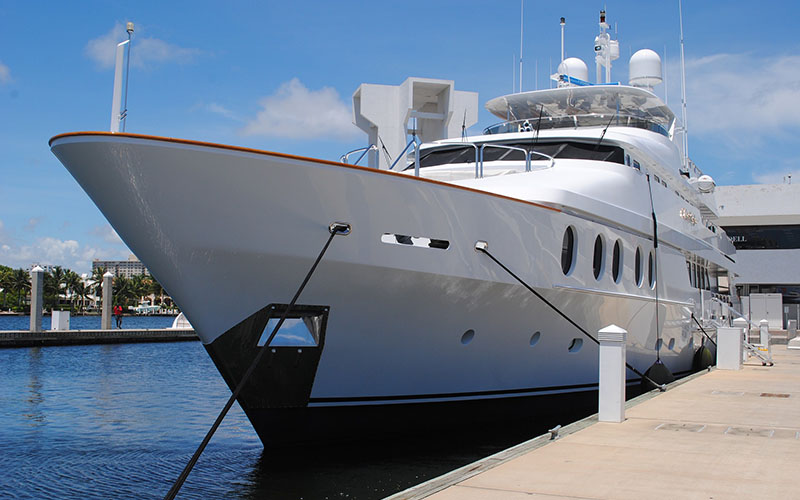 There is no room for error when choosing the best yacht charter company in Dubai as a vacation destination. These days, you can have anything you want by clicking a button. You should hire the yacht charter business with the longest track record. When you travel with a firm that places a premium on customer happiness, the experience is unparalleled. It guarantees that you will not have any problems with your safety while at sea.
In this case, a minimum of bags will be enough. Carrying only what you need is preferable, so pack light. The captain will introduce the tourists to the crew. Stop over and say hello; you will find them eager to be of service for the next few hours. In addition, every trip has its own set of regulations. Follow the crew's lead if you want to enjoy a pleasant journey.
Fun Stuff to Do While Sailing a Yacht
Dubai has a long history as the fishing capital of the world due to its warm waters and plenty of marine life. Taking part in a fishing expedition is a great way to spice up your time on a boat. The most excellent part is that the yacht is fully stocked with fishing gear.
It is interesting to learn that swimming in Dubai's lagoons is a popular pastime. Cool off in the crystal clear waters.
A sunset cruise is a trip out on the open water in a boat to watch the sun go down. View the sunset, the golden hour, and the sky's ever-changing hues from the comfort of the deck.
The best part of renting a boat in Dubai is that you may have a delicious meal while cruising the city. On board, you can choose what you eat to create the most satisfying meal possible. If you are by Dubai Canal, you can find numerous things to do on the Boardwalk or the yacht.
Cruise ships as social gathering spots
Yachts have risen in popularity as a setting for lavish gatherings in Dubai. The yacht is the most acceptable party location because of its adaptability. Various celebrations can be held here, including weddings, conferences, birthday parties, office parties, and more. The price of yacht hire in Dubai is reasonable when you think about everything you get on board and the unique experience you will have.
A yacht charter is, in essence, a vacation. Even if you spend a few hours on a cruise in Dubai, you should try to forget your problems. Just enjoy the moment and make a remarkable memory of it.
And what should you bring with you?
For safety reasons, the Dubai Coast Guard recommends carrying your valid passport, visa, or other forms of identification with you at all times.
Bring protection for your skin and eyes if you plan on chartering a yacht for the day. Long periods of being in a hot environment are harmful. Relax and have fun on your journey.
Medicine, if necessary: yacht charters must have a first aid kit on board. But do not forget to pack your antihistamines, motion sickness pills, and pain relievers.
Take your camera on your Dubai cruise to capture some of the city's most stunning vistas from the water. Take advantage of the opportunity to capture lasting images of your cruise vacation by packing your camera. Nothing is more nostalgic than a picture of a sunset, especially one in which various colours cast shadows over the sea.
Your favourite tunes can be played on the yacht's state-of-the-art stereo system. One's taste in music is encouraged.
Remember to bring your swimwear and towels if you want to indulge in swimming or snorkelling. The yacht has towels available, but you are welcome to bring your own if you like.
Wear comfortable and appropriate clothing for the activities you intend to engage in while on the yacht. Light and casual attire are recommended. If you plan on venturing out during the winter, be sure to bring along a warm coat or shawl.
A sufficient amount of cash: carry enough money to pay for your charter and any extras you order for your cruise.
Items to avoid:
Do not bother bringing all that gold jewellery or other expensive trinkets. Crew and captain will put their lives on the line to save passengers in an emergency.
Wristwatches that are not watertight: The sea mist can ruin a regular watch.
If you are going on a boat charter in Dubai, put on your brightest smile. Remembering good times spent on a cruise is more valuable than material stuff. Have a wonderful time in the clear ocean.