Dubai has made people re imagine travel experiences with its innovative and unimaginable attractions and rich cultural heritage. The summer heat in Dubai can, at times, get to the nerves as the temperatures go soaring high. However, many summer activities in Dubai can be the ideal recipe to beat the summer heat. We have listed the finest places to visit in Dubai in the summer.
Aquaventure Waterpark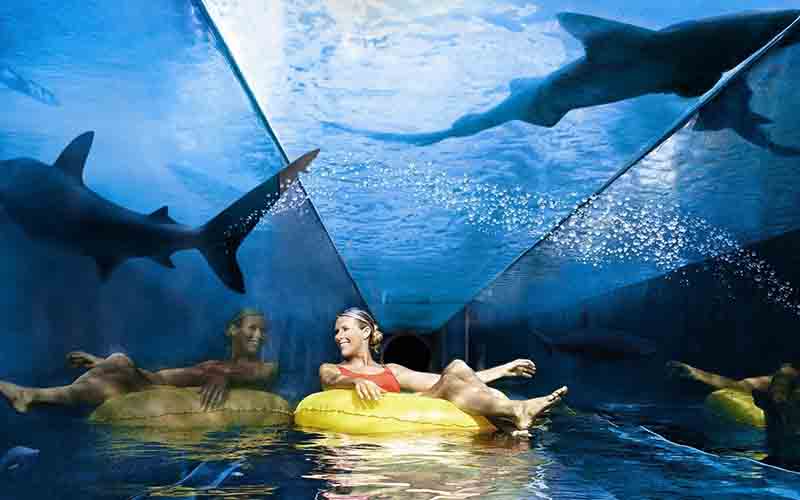 In the summers, Aquaventure Waterpark, one of
the coolest waterparks in the world
, features more than 30 slides and rides along with the largest aquarium in the Dubai Emirate that houses more than 65,000+ marine residents. This a perfect recipe for someone who asks what to do in summer in Dubai. Explore this waterpark anytime between 10 am to 6:30 pm, except for Sundays when it is closed. Get your one-day pass starting from AED 169 per adult and AED 150 per kid. Some of the best activities to indulge in are rides at Splashers Island and playing with sea lions and dolphins at the Dolphin Bay. Dive at Shark Lagoon for an up-close encounter with the deadly sharks.
Chillout Ice Lounge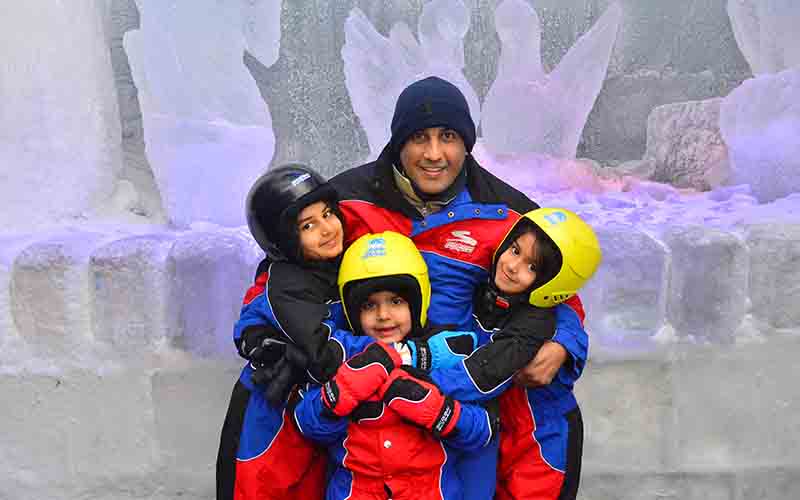 Ice seating, sculptures, and tables make the Chillout Ice Lounge a special and magical place. Count it as the finest place to visit in Dubai in summer as the sub-zero temperatures bring quite a respite from the torrid summer heat. Enjoy high-quality and delicious sandwiches, a wide collection of desserts, soups, and hot chocolates. Get your entry booked from 10 am to 10 pm daily for AED 80 onwards per adult and AED 40 onwards per kid.
Dive Atlantis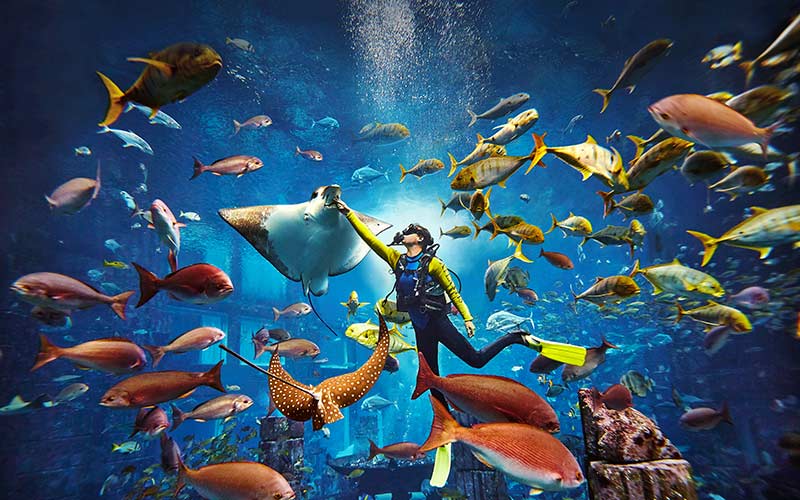 Your answer to what to do in summer in Dubai. Dive Atlantis matches all tastes and preferences for extreme sports like sea and diving. Placed in the ultra-luxurious Atlantis the Palm hotel, indulge in various diving courses per your calibre for AED 580 onwards per person anytime between 9 am to 6 pm daily. Try snorkelling or scuba diving or walk underwater at the Ambassador Lagoon while interacting with 65,000+ marine residents around you.
Dubai Aquarium and Underwater Zoo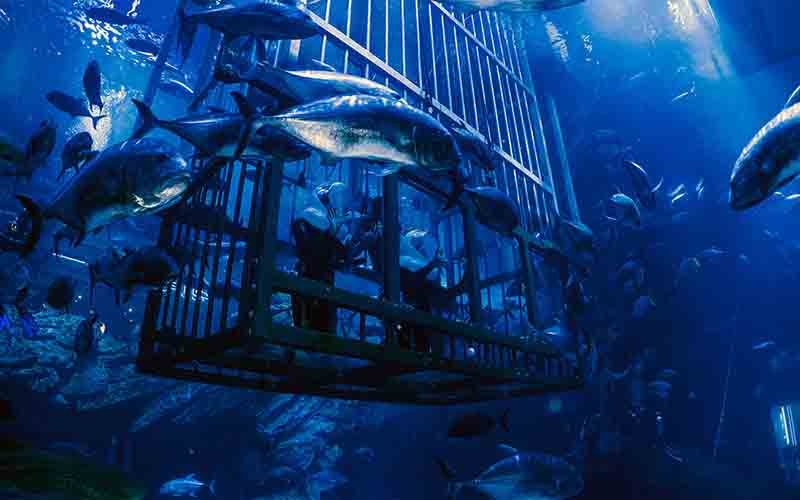 Welcome the ultimate underwater world of marine species that will give you a once-in-a-lifetime experience. Whether it is about feeding the dangerous sharks while getting up-close with them for a short 30 minutes or encountering the 750kg King Croc or witnessing the marine residence of the beautiful marine species, the Dubai Aquarium and Underwater Zoo are one the fascinating places to visit in Dubai in summers. Get your tickets from AED 169 onwards per person and enjoy fascinating experiences between 10 am to 10 pm daily except Fridays and Saturdays when it is extended till midnight. For some ultimate adventure, ask your kids to try cage snorkelling.
Dubai Creek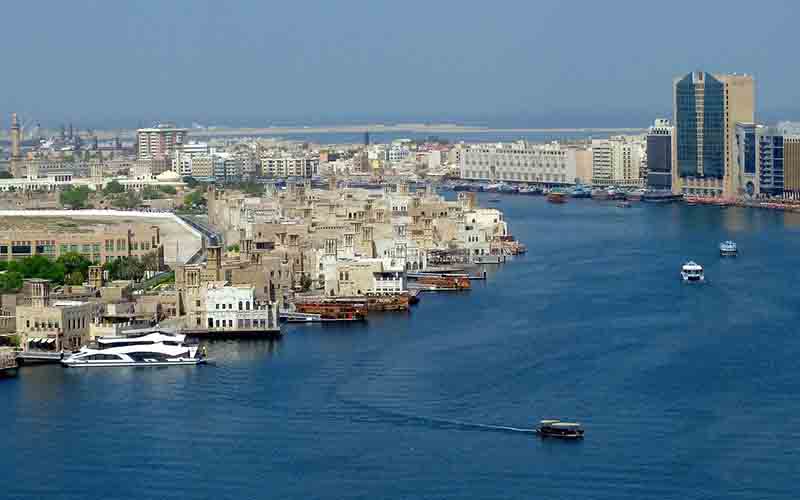 Dubai's legacy resides right here in the Dubai Creek. Get to indulge in several authentic Arabic experiences, making it one of the finest places to visit in Dubai in the summer. Take a boat trip to browse between the highlights of the Dubai creek and get some amazing pics of the neighbouring landscape. You can try the Abra cruise ride for AED 150 onwards per person, including a delicious dinner and cold beverages. You can also witness street shows as you take an interesting walk down the Creek lanes. There is a Dubai Creek Park nearby with loads of attractions for your family.
Dubai Ice Rink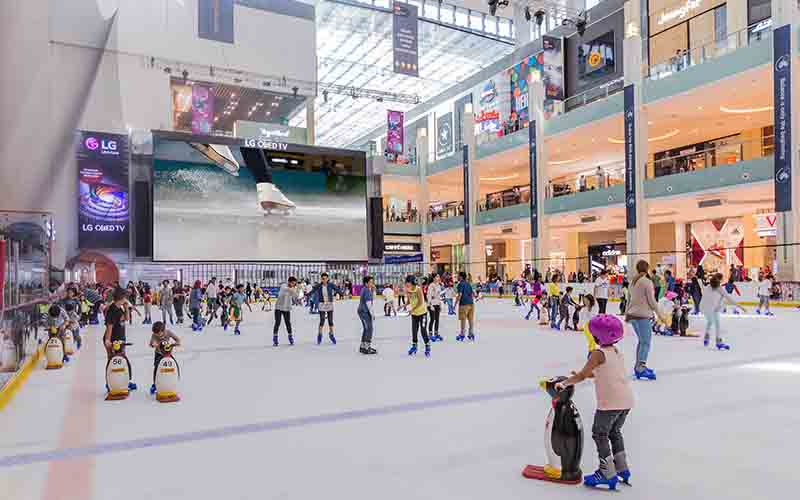 This Olympic-sized Ice Rink is a complete entertainment zone for adults and kids. This amazing destination housed in the mighty Dubai Mall is open to the public between 10 am to 10 pm daily, all for AED 64 onwards per person. Enjoy fascinating ice-skating lessons and shows, try skating under the snowfall or place with ice as a freestyle with your family and friends. If fun is on your mind, then this is one of the finest places to visit in Dubai in the summer.
Dubai Parks and Resorts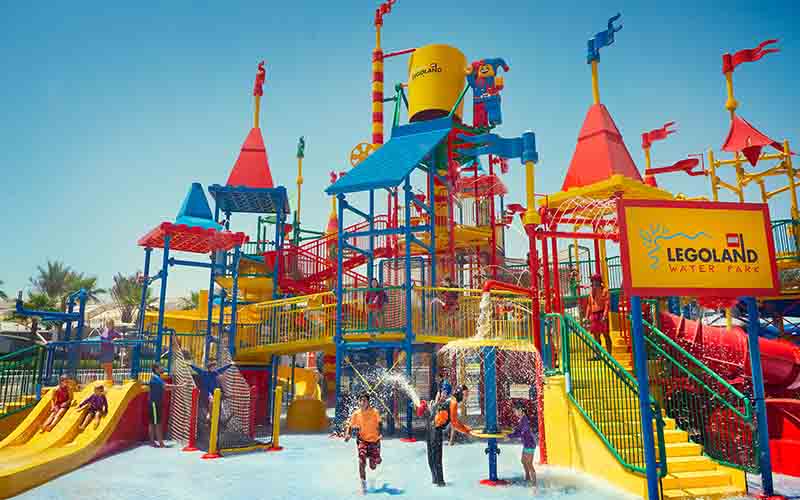 The glitzy world of movie making and behind the scenes will enthral you for all the people looking for some intense summer action. Explore among the four themed zones like Motiongate, Legoland, Bollywood Parks & Resorts, Lego Waterpark, and Riverland. A part of Dubai Parks & Resorts, Legoland welcomes visitors from 11 am onwards, and it closes at 10 or 11 pm, depending on the weekday. Legoland is closed from Fridays to Sundays. Relive your favourite movie or Lego characters come to life, from AED 295 onwards per person.
Magic Planet
Redefine and understand the true meaning of gravity as you test your leaping and bouncing skills at the Gravity Trampoline Park. Enjoy a wide array of video games, mind games, and rides for AED 155 onwards per person daily from 10 am to 10 pm. Featuring among the best places to visit in Dubai in summer, you can challenge your friends for various games like bowling alleys till you drop or indulge in thrilling rides.
Ski Dubai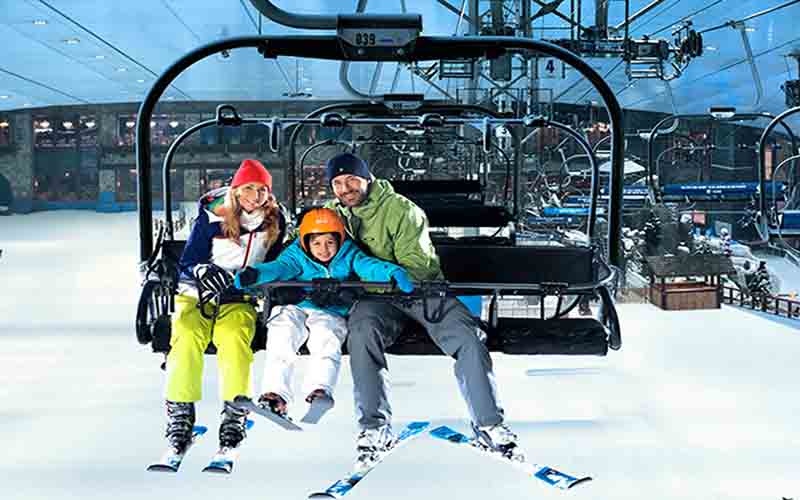 It's not just all about snow here in Ski Dubai at the Mall of the Emirates. It is also a snow resort where you get to interact with friendly penguins and maintains a temperature of -1 to 2oC all through the year. Welcome to the finest places to visit in Dubai in the summer. Ski Dubai is loaded with plenty of activities around snow parks, slopes, and penguins for the entire family. Get your enthralling experience for AED 190 onwards per person from 10 am onwards daily. In addition, get instant access to rides like Snow Bumpers, Tubing Run, Bobsled, and Climbing Wall. With such fun packed under one roof, it is one of the must-do activities in Dubai
Wild Wadi Water Park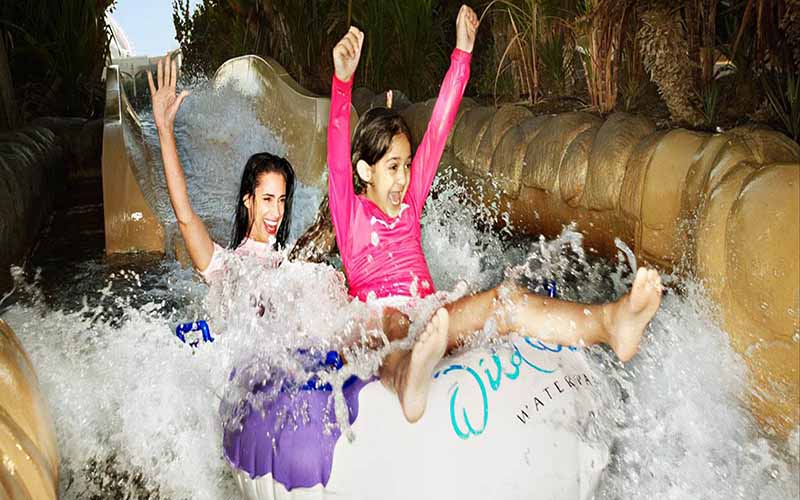 One of Dubai's best places for summer activities, the Wild Wadi Water Park has something to offer across all age groups. Enjoy superb views of the grand Burj Al Arab as you try various thrilling rides and slopes. There is a special ladies' night where the site is booked exclusively for ladies and their kids to have privacy and fun. Themed on the popular Arabic folklore character named Juha, get your entry ticket at AED 129 onwards for kids and AED 169 onwards for adults, all between 10 am to 6 pm daily except Mondays. There are over 100+ games to indulge in, like the water guns in Dhow & Lagoons.